The Lollipop Book Club
Regular price
Sale price
324.00
Unit price
per
Sale
Sold out
Inspirational Quotes for Bookplates

After your personal note, an inspirational quote will be printed at the bottom of each bookplate.

Every month a different quote will be selected by our staff. The theme of these quotes center around reading.

Here are some examples:

"The more that you read, the more things you will know. The more that you learn, the more places you'll go." -Dr. Seuss

"Outside of a book, a dog is a man's best friend. Inside of a dog, it's too dark to read." -Groucho Marx

"There is more treasure in books than in all the pirates' loot on Treasure Island and best of all, you can enjoy these riches every day of your life." -Walt Disney

"When I say to a parent "read to a child", I don't want it to sound like medicine. I want it to sound like chocolate." -Mem Fox

"To learn to read is to light a fire; every syllable that is spelled out is a spark." -Victor Hugo, Les Miserables

"Reading is important, because if you can read, you can learn anything about everything and everything about anything." -Tomie dePaola

"A good book has no ending." -Robert Frost

"You can find magic wherever you look. Sit back and relax, all you need is a book." -Dr. Seuss

"A book is a dream that you hold in your hand." -Neil Gaiman

"You can never get a cup of tea large enough or a book long enough to suit me." -C.S. Lewis

"Never trust anyone who has not brought a book with them." -Lemony Snicket

"Good friends, good books, and a sleepy conscience: this is the ideal life." -Mark Twain
Book Descriptions

Itty-Bitty Kitty Corn: Kitty thinks she might be a unicorn. She feels so perfectly unicorn-y! "Neigh!" says Kitty. But when Unicorn clop clop clops over, sweeping his magnificent tail and neighing a mighty neigh, Kitty feels no bigger than a ball of lint. Can this unlikely pair embrace who they are, and truly see one another? In their first picture book together, the magical, bestselling team of Shannon Hale and LeUyen Pham put their horns together for the most heart-bursting, tail-twitching, fuzzy-feeling, perfectly unicorn-y story imaginable.

Dozens of Doughnuts: LouAnn (a bear) is making a doughnut feast in preparation for her long winter's nap. But just before she takes the first bite, DING DONG! Her friend Woodrow (a woodchuck) drops by. LouAnn is happy to share her doughnuts, but as soon as she and Woodrow sit down to eat, DING DING! Clyde (a raccoon) is at the door. One by one, LouAnn's friends come over--Topsy (an opossum) and then Moufette (a skunk) and then Chip and Chomp (chipmunks)--until it's one big party. Louann welcomes her surprise guests and makes batch after batch of doughnuts, always dividing them equally among her friends. But she makes one BIG miscalculation. Soon LouAnn's kitchen is bare, winter is near, and she's had nothing to eat at all!

Madeline: Set in picturesque Paris, this tale of a brave little girl's trip to the hospital is as appealing today as it was in 1940. The combination of spirited heroine, timelessly appealing art, cheerful humor, and rhythmic text makes "Madeline" a perennial favorite with children of all ages. 

Mermaid and Me: A young girl has always loved Mermaids. Every day she wishes she could be friends with one. And on one magical day, her wish comes true. Nestled on the beach, a place between their two worlds, these unlikely friends discover imaginative ways to go on many adventures. But will one stormy night drive them apart?

A Unicorn Named Sparkle: When Lucy sees an ad in the newspaper for a unicorn, she sends in her twenty-five cents and waits four to six long weeks for her very own unicorn to arrive. She imagines the flowers that she'll braid into his beautiful pink mane, and she even picks the perfect name for him: Sparkle. But when Sparkle arrives, his ears are too long, his horn is too short, he smells funny--and oh, he has fleas. Lucy isn't pleased, but in the end she warms up to Sparkle and realizes that even though he wasn't exactly the unicorn she wanted, he might be just the one she needs.

Hilda Must be Dancing: None of her jungle friends can find Hilda Hippo a quieter, less disruptive replacement for dancing, her favorite hobby, until Water Buffalo suggests an activity that allows Hilda to express her dance creativity in a new way.

Betty Bunny Loves Chocolate Cake: Betty Bunny is the youngest in her family of rabbits and she's just discovering the important things in life, like chocolate cake. She declares, "I am going to marry chocolate cake" and takes a piece to school with her in her pocket. Mom values healthy eating and tells Betty Bunny she needs patience when it comes to dessert. But Betty Bunny doesn't want patience, she wants chocolate cake! In this funny tribute to chocolate lovers (and picky eaters), Betty Bunny's charming perspective on patience will be recognizable to anyone with a preschooler in their life.

If Your Monster Won't Go to Bed: If you have a monster that won't go to bed, don't bother asking your parents to help. They know a lot about putting kids to bed, but nothing about putting monsters to bed. It's not their fault; they're just not good at it. Read this book instead. It will tell you what to feed your monster before bed (it's not warm milk), and what to sing to your monster (it's not a soothing lullaby), and what to read to your monster to send him off to dreamland in no time (the scarier, the better).
Just make sure you don't get too good at putting monsters to bed—or you might have a BIG problem on your hands!

Tea Rex: laying host to an unusual guest-T-Rex! Cordelia tries her best to make sure her tea party is a smashing success. But no matter how closely Cordelia follows hosting etiquette, her prehistoric friend plays by his own rules.

This is Sadie: Sadie is a little girl with a big imagination. She has been a girl who lived under the sea and a boy raised by wolves. She has had adventures in wonderland and visited the world of fairytales. She whispers to the dresses in her closet and talks to birds in the treetops. She has wings that take her anywhere she wants to go, but that always bring her home again. She likes to make things -- boats out of boxes and castles out of cushions. But more than anything Sadie likes stories, because you can make them from nothing at all. For Sadie, the world is so full of wonderful possibilities ... This is Sadie, and this is her story.

Sophie's Squash: On a trip to the farmers' market with her parents, Sophie chooses a squash, but instead of letting her mom cook it, she names it Bernice. From then on, Sophie brings Bernice everywhere, despite her parents' gentle warnings that Bernice will begin to rot. As winter nears, Sophie does start to notice changes.... What's a girl to do when the squash she loves is in trouble?

I Am Otter: The curious, charming, playful, and internet-famous Otter makes her picture book debut in I Am Otter by author-illustrator Sam Garton. Here's what Otter has to say about her book: "Hi! I am Otter, and this is a book about me and my best friends, Otter Keeper and Teddy. And it's about the fun and messy (and little bit scary) adventure we had one day when Otter Keeper was at work. I hope you like the story! (And if you don't, it's probably Teddy's fault.)"
Lollipops

Washcloth Lollipops: A great option for babies and kids who stay away from candy. Each washcloth is made of a soft cotton/polyester blend. Perfect for bath time! (Not available for chapter books.)

Little Lollipops: These little treats include a wide variety of cute animals and fun objects.  Rainbows, unicorns, fish, elephants, tigers, trains, dinosaurs, and fire engines are just some examples. Each one is about 2 inches in diameter.

Organic Lollipops: YumEarth Organic lollipops are the perfect solution for a child with allergies. Certified organic with no chemical dies and 100% natural colors and flavors. Made with real fruit extracts, 100% vegan, allergen-free, GMO-free, soy-free, nut-free, gluten-free, wheat-free and dairy-free. Lots of delicious flavors include grape, strawberry, mango, blueberry, sour apple, pomegranate, cherry and watermelon.

Big Lollipops: Our large lollipops guarantee big smiles when matched with great books! They are handcrafted and (almost) too cute to lick! Some themes include caterpillars, butterflies, dogs, cats, dragons, flowers, baseballs, ladybugs, birthday cakes and so much more. Each lollipop is at least 3 inches of sweetness.
Bookplates

Personalize every book with a message from the heart. You may write unique notes for every book or keep each one the same. For a special touch, we will add an inspirational quote at the bottom.
Shipping

The first book will ship within a week after the order is placed. The rest of the books in the subscription will ship close to this same date every month.

If you would like to delay the start of the subscription, you may elect a later date on the checkout page.

Every time a book is shipped, you will receive an email with a tracking number. You will know exactly when every single book is received by the recipient.
FAQs

How will the recipient know the length of the subscription?

A card is included in the first book with information about the gift, including the terms of the subscription.

Can I make changes to the book selections after the subscription is ordered?

We will happily assist you swap out any books that have not yet been shipped. Please submit your request through the Contact Us form.

Do subscriptions automatically renew?

No, we never renew subscriptions or charge your card after you place your initial order. We will alert you when the subscription has ended. If you would like to continue the service, you may place another order on the website.

Can I cancel the subscription before it is over?

No, we do not allow cancelations due to the highly customized service we provide. We will, however, work with you to tweak the book selections if reading preferences change.

Can siblings share a subscription?

Absolutely! Just remember to add extra lollipops.

Are there any options instead of lollipops?

Yes. You can choose to add stickers in lieu of lollipops. Each book will come with four 2"-3" stickers that can be used to decorate the inside covers of the books, water bottles, laptops, or any other object.

What if the child already has a book in the subscription?

While we cannot support returns or exchanges, we will gladly work with you before the books are sent. For example, if you would like to swap out a particular book, just submit a request through the Contact Us page.

Does The Lollipop Book Club ship to Canada?

No, we only ship within the United States.
Share
View full details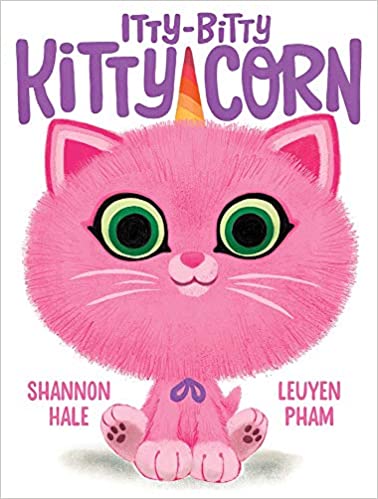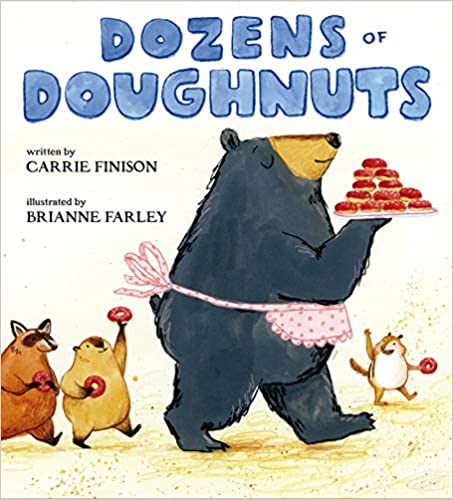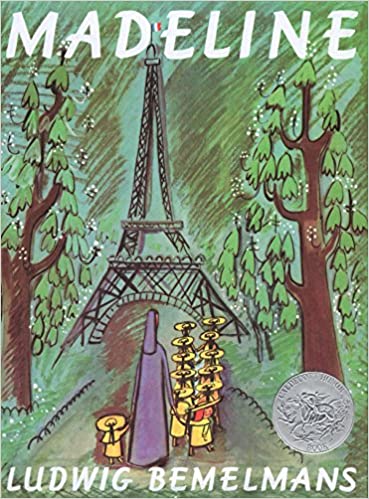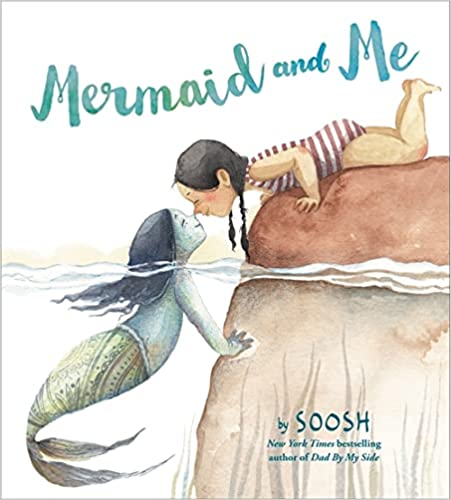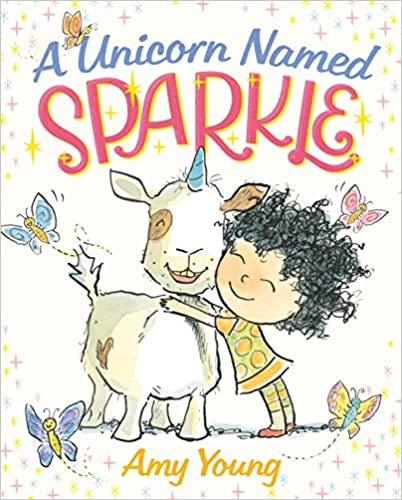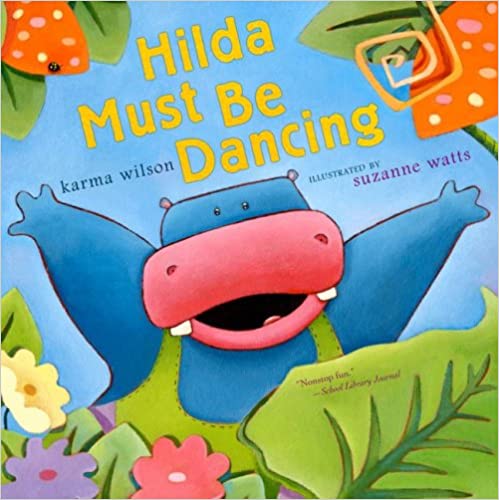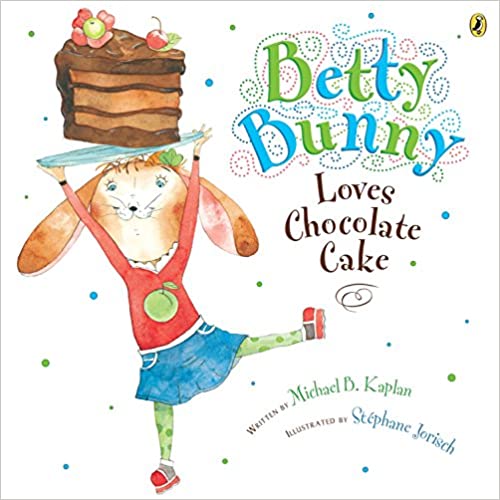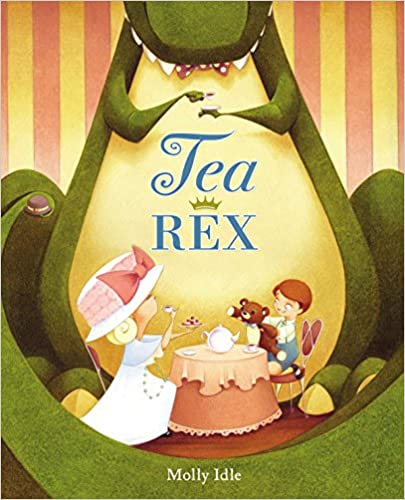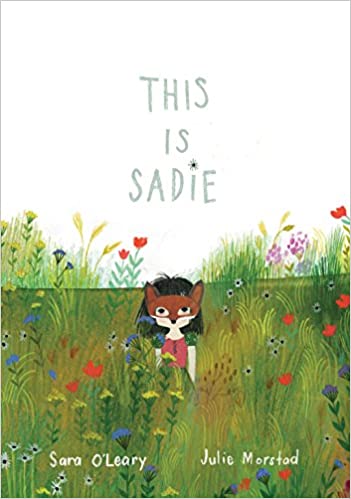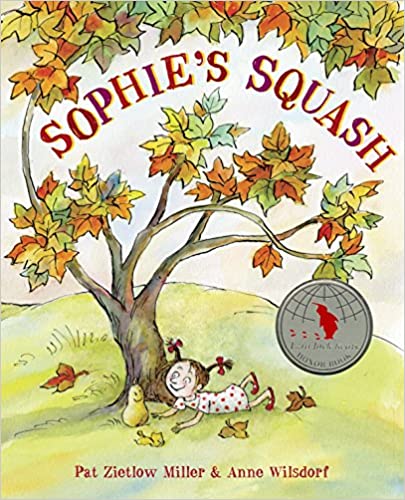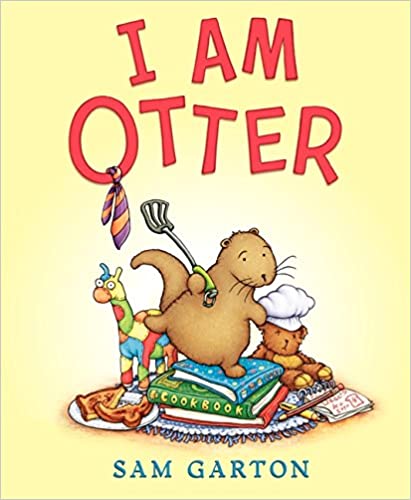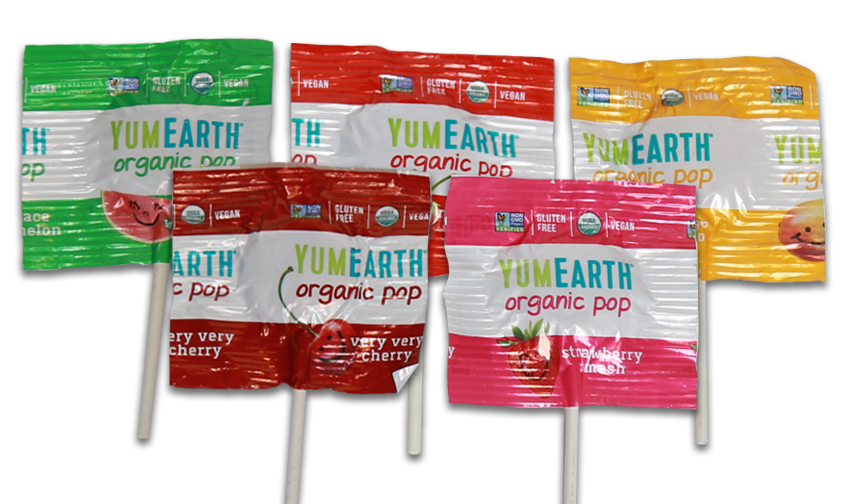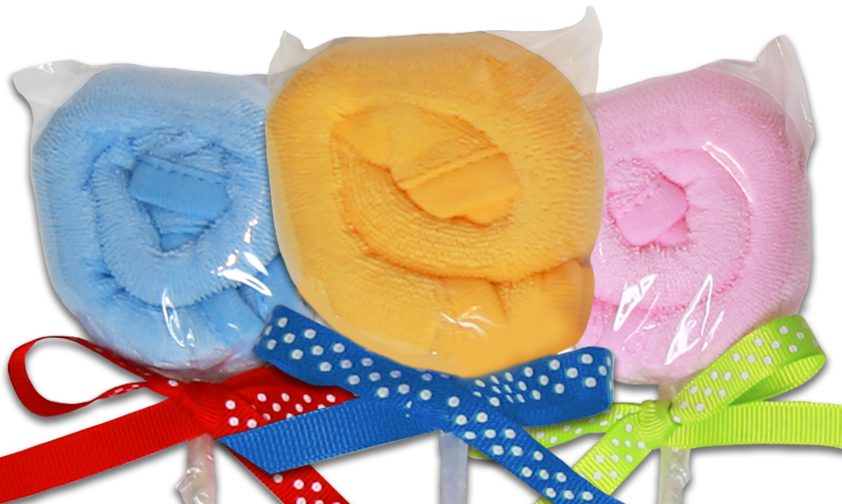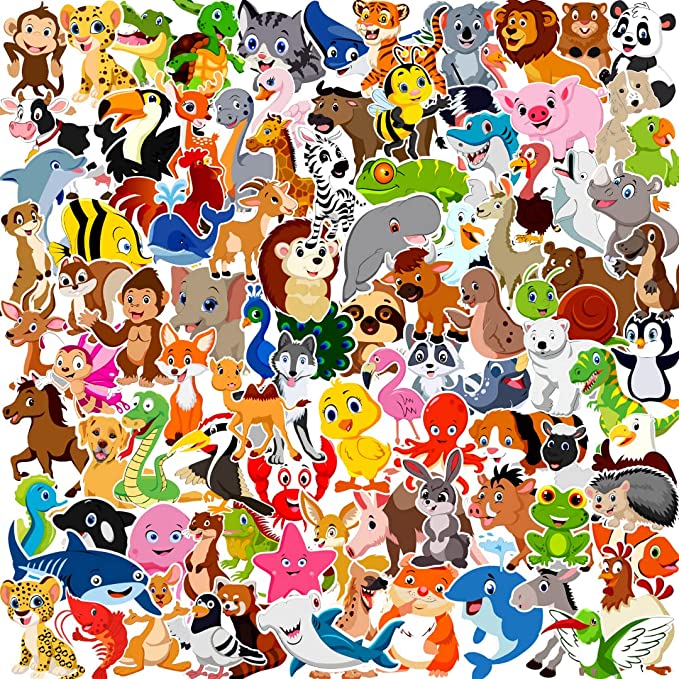 Bookplates
Write a message for each of the books. You may use the same message for all, or write a unique note fore each book.

The Lollipop Book Club will print a different quote under the gift note for every book.

The messages are printed on bookplate stickers for the child to place inside the book cover.