The Lollipop Book Club
Regular price
Sale price
168.00
Unit price
per
Sale
Sold out
Inspirational Quotes for Bookplates

After your personal note, an inspirational quote will be printed at the bottom of each bookplate.

Every month a different quote will be selected by our staff. The theme of these quotes center around reading.

Here are some examples:

"The more that you read, the more things you will know. The more that you learn, the more places you'll go." -Dr. Seuss

"Outside of a book, a dog is a man's best friend. Inside of a dog, it's too dark to read." -Groucho Marx

"There is more treasure in books than in all the pirates' loot on Treasure Island and best of all, you can enjoy these riches every day of your life." -Walt Disney

"When I say to a parent "read to a child", I don't want it to sound like medicine. I want it to sound like chocolate." -Mem Fox

"To learn to read is to light a fire; every syllable that is spelled out is a spark." -Victor Hugo, Les Miserables

"Reading is important, because if you can read, you can learn anything about everything and everything about anything." -Tomie dePaola

"A good book has no ending." -Robert Frost

"You can find magic wherever you look. Sit back and relax, all you need is a book." -Dr. Seuss

"A book is a dream that you hold in your hand." -Neil Gaiman

"You can never get a cup of tea large enough or a book long enough to suit me." -C.S. Lewis

"Never trust anyone who has not brought a book with them." -Lemony Snicket

"Good friends, good books, and a sleepy conscience: this is the ideal life." -Mark Twain
Book Descriptions

The Red Lemon: Farmer McPhee's yellow lemons are ready to be picked and made into lemonade, pies, and muffins, but when a red lemon is found in the crop and discarded, it eventually yields some surprises.

Grandpa's Teeth: Grandpa's teeth, handmade by the finest Swiss craftsman, are gone—stolen from his bedside table! Grandpa suspects anyone who doesn't smile widely enough to prove that their teeth are their own. Soon everyone in town is smiling—all the time—and their ghastly grins are frightening the tourists away. Can the culprit be caught before the whole town cracks up? Popular Australion cartoonist Rod Clement, illustrator of Edward the Emu and Edwina the Emu by Sheena Knowles, has created a rollicking whodunit with a surprise ending that will have readers grinning from ear to ear.


Inky the Octopus: Follow Inky the octopus as he escapes from his tank at the National Aquarium of New Zealand to the open ocean! Based on a true story, this ocean picture book for children ages 4-7 chronicles the adventure that the real-life Inky might have taken on his escape to freedom. The best octopus book for kids looking to learn more about aquatic animals, marine biology, and aquariums, this delightful tale about a daring octopus's big dreams makes a wonderful gift for children for back-to-school, holidays, and summer reading!

Arnie the Doughnut:  Arnie was fascinated as he watched the customers stream into the bakery. One by one, doughnuts were chosen, placed in paper bags, and whisked away with their new owners. Some went by the dozen in giant boxes. "Good-bye!" Arnie yelled to each doughnut. "Have a good trip!" "This is so exciting!" Arnie beamed. "I wonder who will choose ME?" At first glance, Arnie looks like an average doughnut--round, cakey, with a hole in the middle, iced and sprinkled. He was made by one of the best bakeries in town, and admittedly his sprinkles are candy-colored. Still, a doughnut is just a doughnut, right? WRONG! Not if Arnie has anything to say about it. And, for a doughnut, he sure seems to have an awful lot to say. Can Arnie change the fate of all doughnuts--or at least have a hand in his own future? Well, you'll just have to read this funny story and find out for yourself. 

Pumpkin Soup: 

Deep in the woods in an old white cabin, three friends make their pumpkin soup the same way every day. The Cat slices up the pumpkin, the Squirrel stirs in the water, and the Duck tips in just enough salt. But one day the Duck wants to stir instead, and then there is a horrible squabble, and he leaves the cabin in a huff. It isn't long before the Cat and the Squirrel start to worry about him and begin a search for their friend. Rendered in pictures richly evoking autumn, Helen Cooper's delightful story will resonate for a child who has known the difficulties that come with friendship. Included at the end is a recipe for delicious pumpkin soup.




The Little Red Hen (Makes a Pizza): The familiar story of the Little Red Hen gets a fresh new twist as she goes through the process of making a pizza--with no help from her friends, of course. In the end, though, the little hen's friends come through in a refreshing and surprising way. 




My Lucky Day: 

When a delicious-looking piglet knocks on Mr. Fox's door "accidentally," the fox can hardly believe his good luck. It's not every day that dinner just shows up on your doorstep. It must be his lucky day! Or is it? 

Before Mr. Fox can say grace, the piglet has manipulated him into giving him a fabulously tasty meal, the full spa treatment (with bath and massage), and . . . freedom. In a funny trickster tale of her own, Kasza keeps readers guessing until the surprise ending when they'll realize it was piglet's lucky day all along.




Those Darn Squirrels Fly South: 

Old Man Fookwire's one pleasure in life is painting the birds in his backyard. When fall arrives and the birds fly south, Fookwire is desolate. The squirrels are curious: Where are the birds going, and what do they do once they get there? With their usual ingenuity and engineering skills, the squirrels devise a way to follow the birds to their destination, a tropical paradise.A wonderful time is had by all—all but grumpy Old Man Fookwire, alone at home. But the squirrels have a solution for that, too!




Spiffiest Giant in Town: When George the giant spies a shop full of wonderful clothes, he decides to treat himself to a new outfit. He puts on his new shirt, pants, shoes, and tie, and is immediately transformed from the scruffiest giant in town to the spiffiest giant in town. But on his way home, George runs into various animals who need his help. And little by little, George finds himself giving away all his new purchases.

The Three Little Wolves and the Big Bad Pig: It was time for the three little wolves to go out into the world, so off they went and built themselves a splendid brick house. But they hadn't reckoned on the big bad pig who soon came along and knocked their house down. The little wolves built a stronger house of concrete, in which they were sure to be safe. But that didn't stop the big bad pig, who made short work of it with a pneumatic drill. Even a house made of armor plates could not protect them. It was only a chance encounter with a flamingo bird that solved their dilemma in an entirely unexpected and satisfactory way. Helen Oxenbury's enchanting watercolor illustrations, full of humorous details and visual excitement, are the perfect accompaniment to this hilarious retelling-in-reverse of the traditional tale.

The Sniffles for Bear: Bear has a terrible cold. In fact, Bear is quite sure that no one has ever been as sick as he is. So when Mouse comes tap, tap, tapping on his front door eager to make Bear "as good as new" by reading a sunny story, singing a rousing chorus and plinking a twangy tune on her banjo, the pitifully coughing Bear – growing weaker by the minute – is convinced that his tiny friend does not appreciate the gravity of the situation. Can there be any saving Bear from his certain demise? Welcome the world's most lovable curmudgeon and his endearing, unstoppable sidekick in a wry new comedy sure to have even red-eyed, sniffly-nosed readers rolling with laughter.

Roxaboxen: Marian called it Roxaboxen. There across the road, it looked like any rocky hill--nothing but sand and rocks, some old wooden boxes, and cactus--but it was a special place, where all you needed to gallop fast and free were a stick and a soaring imagination. 
Lollipops

Washcloth Lollipops: A great option for babies and kids who stay away from candy. Each washcloth is made of a soft cotton/polyester blend. Perfect for bath time! (Not available for chapter books.)

Little Lollipops: These little treats include a wide variety of cute animals and fun objects.  Rainbows, unicorns, fish, elephants, tigers, trains, dinosaurs, and fire engines are just some examples. Each one is about 2 inches in diameter.

Organic Lollipops: YumEarth Organic lollipops are the perfect solution for a child with allergies. Certified organic with no chemical dies and 100% natural colors and flavors. Made with real fruit extracts, 100% vegan, allergen-free, GMO-free, soy-free, nut-free, gluten-free, wheat-free and dairy-free. Lots of delicious flavors include grape, strawberry, mango, blueberry, sour apple, pomegranate, cherry and watermelon.

Big Lollipops: Our large lollipops guarantee big smiles when matched with great books! They are handcrafted and (almost) too cute to lick! Some themes include caterpillars, butterflies, dogs, cats, dragons, flowers, baseballs, ladybugs, birthday cakes and so much more. Each lollipop is at least 3 inches of sweetness.
Bookplates

Personalize every book with a message from the heart. You may write unique notes for every book or keep each one the same. For a special touch, we will add an inspirational quote at the bottom.
Shipping

The first book will ship within a week after the order is placed. The rest of the books in the subscription will ship close to this same date every month.

If you would like to delay the start of the subscription, you may elect a later date on the checkout page.

Every time a book is shipped, you will receive an email with a tracking number. You will know exactly when every single book is received by the recipient.
FAQs

How will the recipient know the length of the subscription?

A card is included in the first book with information about the gift, including the terms of the subscription.

Can I make changes to the book selections after the subscription is ordered?

We will happily assist you swap out any books that have not yet been shipped. Please submit your request through the Contact Us form.

Do subscriptions automatically renew?

No, we never renew subscriptions or charge your card after you place your initial order. We will alert you when the subscription has ended. If you would like to continue the service, you may place another order on the website.

Can I cancel the subscription before it is over?

No, we do not allow cancelations due to the highly customized service we provide. We will, however, work with you to tweak the book selections if reading preferences change.

Can siblings share a subscription?

Absolutely! Just remember to add extra lollipops.

Are there any options instead of lollipops?

Yes. You can choose to add stickers in lieu of lollipops. Each book will come with four 2"-3" stickers that can be used to decorate the inside covers of the books, water bottles, laptops, or any other object.

What if the child already has a book in the subscription?

While we cannot support returns or exchanges, we will gladly work with you before the books are sent. For example, if you would like to swap out a particular book, just submit a request through the Contact Us page.

Does The Lollipop Book Club ship to Canada?

No, we only ship within the United States.
Share
View full details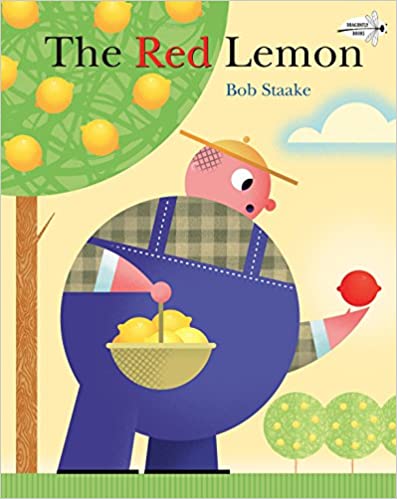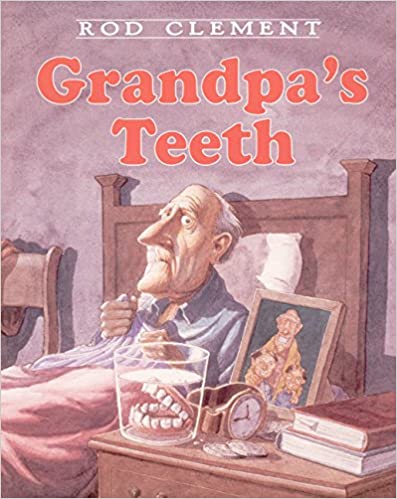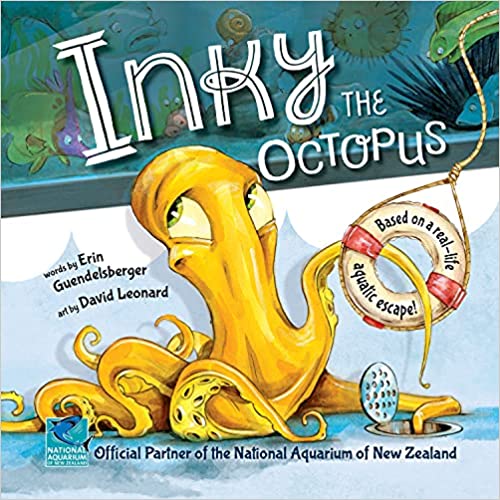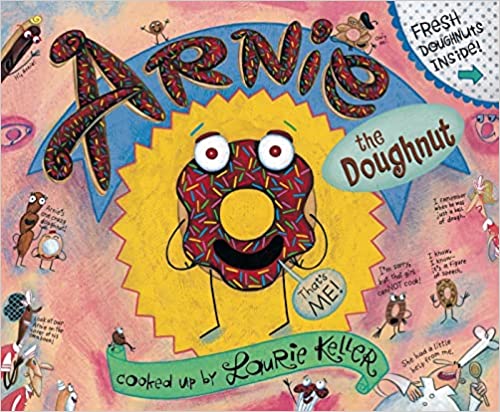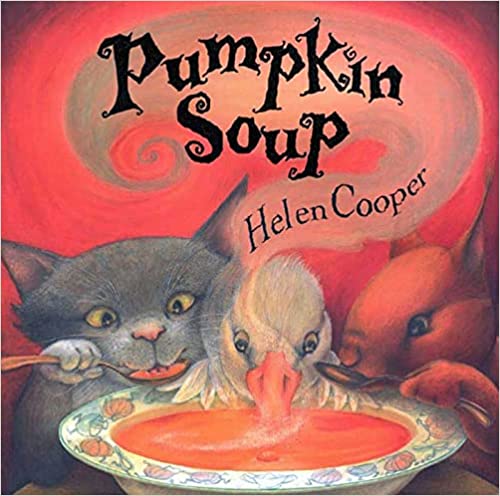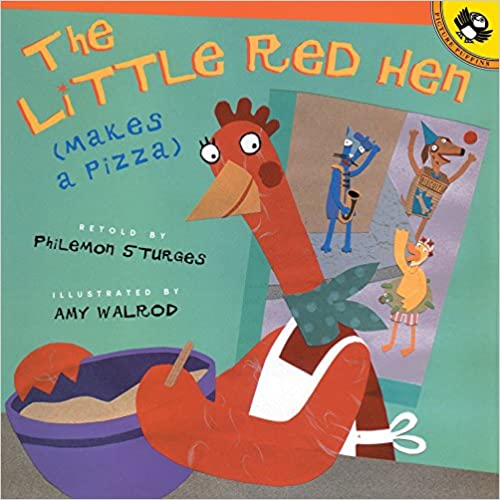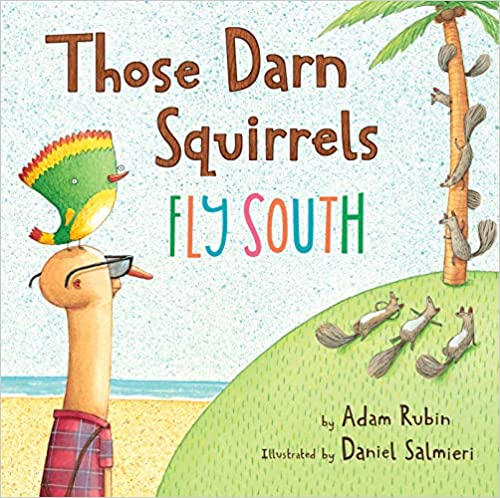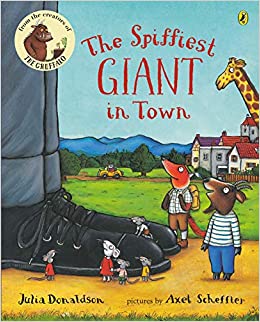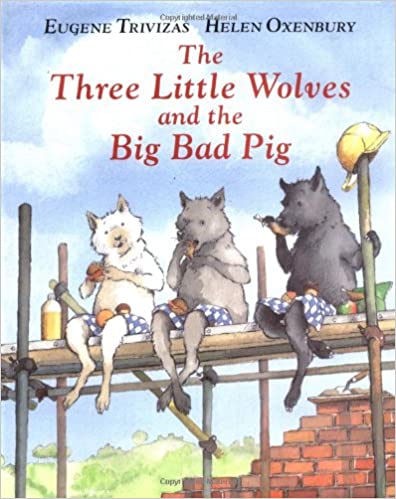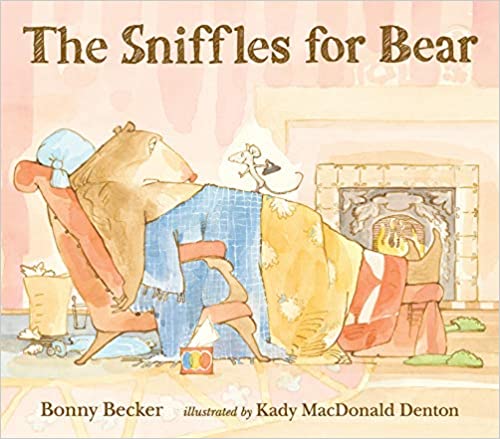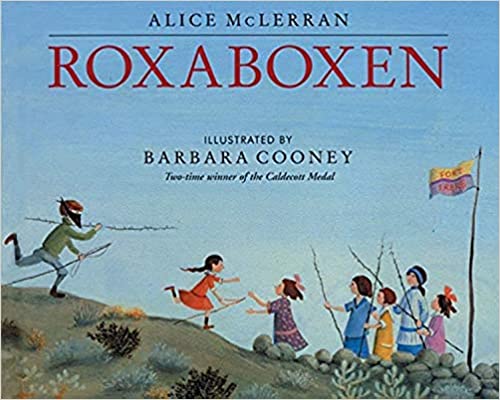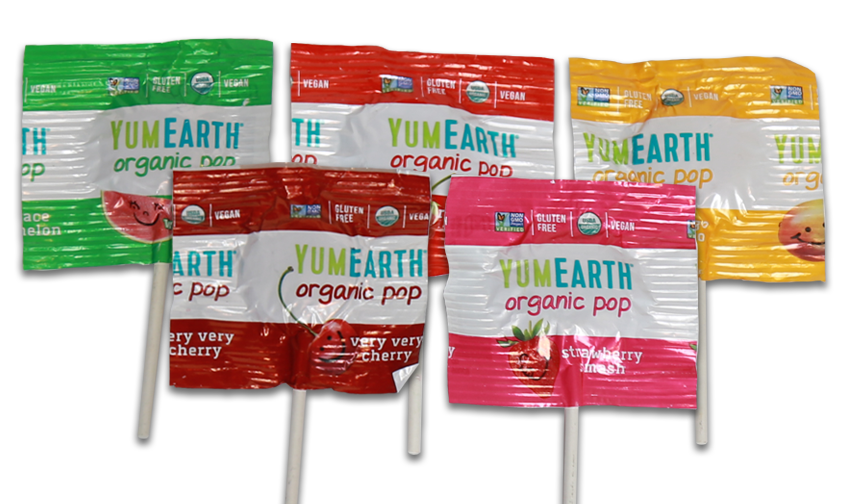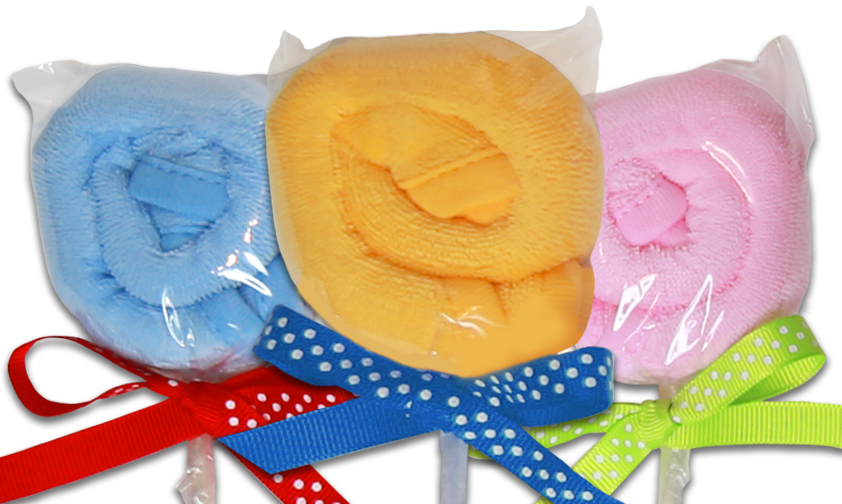 Bookplates
Write a message for each of the books. You may use the same message for all, or write a unique note fore each book.

The Lollipop Book Club will print a different quote under the gift note for every book.

The messages are printed on bookplate stickers for the child to place inside the book cover.