The Lollipop Book Club
Regular price
Sale price
324.00
Unit price
per
Sale
Sold out
Inspirational Quotes for Bookplates

After your personal note, an inspirational quote will be printed at the bottom of each bookplate.

Every month a different quote will be selected by our staff. The theme of these quotes center around reading.

Here are some examples:

"The more that you read, the more things you will know. The more that you learn, the more places you'll go." -Dr. Seuss

"Outside of a book, a dog is a man's best friend. Inside of a dog, it's too dark to read." -Groucho Marx

"There is more treasure in books than in all the pirates' loot on Treasure Island and best of all, you can enjoy these riches every day of your life." -Walt Disney

"When I say to a parent "read to a child", I don't want it to sound like medicine. I want it to sound like chocolate." -Mem Fox

"To learn to read is to light a fire; every syllable that is spelled out is a spark." -Victor Hugo, Les Miserables

"Reading is important, because if you can read, you can learn anything about everything and everything about anything." -Tomie dePaola

"A good book has no ending." -Robert Frost

"You can find magic wherever you look. Sit back and relax, all you need is a book." -Dr. Seuss

"A book is a dream that you hold in your hand." -Neil Gaiman

"You can never get a cup of tea large enough or a book long enough to suit me." -C.S. Lewis

"Never trust anyone who has not brought a book with them." -Lemony Snicket

"Good friends, good books, and a sleepy conscience: this is the ideal life." -Mark Twain
Book Descriptions

Randy Riley's Really Big Hit: Randy Riley loves two things: science and baseball. When it comes to the solar system, the constellations, and all things robot, Randy is a genius. But on the baseball diamond? Not so much. Then, one night, Randy sees something shocking through his Space Boy telescope: it's a fireball, and it's headed right for his town! Randy does the math, summons all his science smarts, and devises a plan that will save the day in a spectacular way. Once again, with visual humor, dizzying perspectives, perfect pacing, and rollicking rhyme, Chris Van Dusen delivers a hit that will make readers stand up and cheer.

Learning to Ski With Mr. Magee: One winter morning, Mr. Magee and his little dog, Dee, head out bright and early to learn how to ski. But what begins as a pleasant day in the snow quickly goes downhill when a run-in with a curious moose sends them flying through the air and hanging above an abyss! How will Dee and Magee find their way out of this snowy situation? 

The Thing Lenny Loves Most About Baseball: Andrew Larsen's latest story celebrates the eternal hope and joy of baseball.Lenny loves playing baseball. He also loves reading about it. He wants to be in the big leagues, and, he figures, the more he knows, the better his chances. The only thing is, when he's in the outfield, the ball somehow always ends up by his feet and not in his glove. But he and his dad practice. And practice. Lenny doesn't give up. And it pays off. He makes a game-changing catch! Now he's proven he can be great some of the time. Which makes him just like the greatest Hall of Famers, right?All you need is glove --- as long as you believe!

I Got Next: Time to play! Put your game face on, play to win. Fight, all the way to the end. A young basketball player practices on the playground, preparing for an upcoming pickup game while his shadow urges him to play hard and leave his heart on the court. As the boy dribbles and weaves, shoots and scores, his shadow gives him the encouragement he needs to overcome pregame jitters and join the competition.

The Floating Field: On the island of Koh Panyee, in a village built on stilts, there is no open space. How will a group of Thai boys play soccer? After watching the World Cup on television, a group of Thai boys is inspired to form their own team. But on the island of Koh Panyee, in a village built on stilts, there is no open space. The boys can play only twice a month on a sandbar when the tide is low enough. Everything changes when the teens join together to build their very own floating soccer field.

Bonaparte Plays Ball: It's the Weird Series and Bonaparte's team, the Little Monsters, are gearing up to play against the Mighty Aliens for the championship title. The competition is fierce and Bonaparte, of course, is a jumble of bones. What if he loses his backbone while at bat? What if the Mighty Aliens make fun of him? With bullies on the other team and the bases loaded, will Bonaparte be able to hold himself together and hit a home run without losing his head? Fans of Bonaparte Falls Apart will delight in seeing this cast of monstrous friends band together to overcome their nerves and remain good sports as they play the game of their lives!


I Have a Superpower: Stephen Curry's journey to the NBA wasn't easy. Coaches and recruiters repeatedly told him he was too small to make it in the big leagues. But Stephen used their doubts to shape his ever-positive attitude and fuel his own underdog success story. Now, Curry pens an original story to inspire the next generation of go-getters and big dreamers. I Have a Superpower is the empowering story that teaches kids you don't have to be the strongest, fastest, or even tallest kid out on the court. So long as you have heart, any goal is achievable through hard work and determination--even without a cape!

By My Brother's Side: Tiki and Ronde were each other's best friends. Together from the start, these twins might not have been the strongest or the tallest, but they were fast and worked hard at what they loved. And they loved sports, especially football. Then one day Tiki hurt his knee badly in a biking accident, and he was sure he'd never be able to play again. Their mother had always told them, "You are each other's best friends. Stick together, believe in yourselves, and you can do anything." They kept her words in their hearts and never gave up.

Max Explains Everything, Soccer Expert: Max knows a lot about soccer. After all, he's been playing it for almost three weeks! So he's pretty much an expert. Here Max shares his one-of-a-kind helpful tips including how to warm up (stretch, twirl, somersault), who's who on the field (the ref is in yellow and wears a whistle--you should not bring your own whistle), and what to do with your hands since you can't touch the ball (wave at fans, hide them in your shirt, play itsy-bitsy spider). But could Max possibly be forgetting something very important? Full of humor, energy, and warmth, Max Explains Everything: Soccer Expert is the perfect read aloud for novice players as well as for fellow "kid experts" on the game.

Curious George Joins the Team: Curious George has a playdate at a park designed for children of all abilities, perfect for his new friend, Tina, who uses a wheelchair. While they are playing together, Tina spots some kids playing her favorite game: basketball. George jumps right into the action, but Tina is too shy to ask to join. George suspects Tina is just as good—even better—than the other kids. Can he come up with a way to show the players she's got game and help her overcome her shyness? This story celebrates how kids of all abilities can play together!

Hockey in the Wild: The lovable Life in the Wild trio can't wait to get out on the ice to play hockey. Except, well, they're going to have to! It's wintertime, and the bear, the moose and the beaver can't wait for hockey season to start. They're so eager, in fact, they head out onto the ice before it's thick enough, and they all fall through. Twice. While they wait for the lake to freeze, they try to take their minds off hockey. There's competitive napping. Karaoke. Lots of comfort food. Until, at last, the day arrives when the ice is ready. But, after all that time not being active, are they ready?

Dino-Football: The Greenblades and the Redscales face off in the Mega-Bowl! Sacks and hand-offs. Touchdowns and interceptions. When dinos don shoulder pads, the action is sure to be epic. But as the clock ticks down, will the Scales make a goal-line stand or will the Blades break through for the winning TD?
Lollipops

Washcloth Lollipops: A great option for babies and kids who stay away from candy. Each washcloth is made of a soft cotton/polyester blend. Perfect for bath time! (Not available for chapter books.)

Little Lollipops: These little treats include a wide variety of cute animals and fun objects.  Rainbows, unicorns, fish, elephants, tigers, trains, dinosaurs, and fire engines are just some examples. Each one is about 2 inches in diameter.

Organic Lollipops: YumEarth Organic lollipops are the perfect solution for a child with allergies. Certified organic with no chemical dies and 100% natural colors and flavors. Made with real fruit extracts, 100% vegan, allergen-free, GMO-free, soy-free, nut-free, gluten-free, wheat-free and dairy-free. Lots of delicious flavors include grape, strawberry, mango, blueberry, sour apple, pomegranate, cherry and watermelon.

Big Lollipops: Our large lollipops guarantee big smiles when matched with great books! They are handcrafted and (almost) too cute to lick! Some themes include caterpillars, butterflies, dogs, cats, dragons, flowers, baseballs, ladybugs, birthday cakes and so much more. Each lollipop is at least 3 inches of sweetness.
Bookplates

Personalize every book with a message from the heart. You may write unique notes for every book or keep each one the same. For a special touch, we will add an inspirational quote at the bottom.
Shipping

The first book will ship within a week after the order is placed. The rest of the books in the subscription will ship close to this same date every month.

If you would like to delay the start of the subscription, you may elect a later date on the checkout page.

Every time a book is shipped, you will receive an email with a tracking number. You will know exactly when every single book is received by the recipient.
FAQs

How will the recipient know the length of the subscription?

A card is included in the first book with information about the gift, including the terms of the subscription.

Can I make changes to the book selections after the subscription is ordered?

We will happily assist you swap out any books that have not yet been shipped. Please submit your request through the Contact Us form.

Do subscriptions automatically renew?

No, we never renew subscriptions or charge your card after you place your initial order. We will alert you when the subscription has ended. If you would like to continue the service, you may place another order on the website.

Can I cancel the subscription before it is over?

No, we do not allow cancelations due to the highly customized service we provide. We will, however, work with you to tweak the book selections if reading preferences change.

Can siblings share a subscription?

Absolutely! Just remember to add extra lollipops.

Are there any options instead of lollipops?

Yes. You can choose to add stickers in lieu of lollipops. Each book will come with four 2"-3" stickers that can be used to decorate the inside covers of the books, water bottles, laptops, or any other object.

What if the child already has a book in the subscription?

While we cannot support returns or exchanges, we will gladly work with you before the books are sent. For example, if you would like to swap out a particular book, just submit a request through the Contact Us page.

Does The Lollipop Book Club ship to Canada?

No, we only ship within the United States.
Share
View full details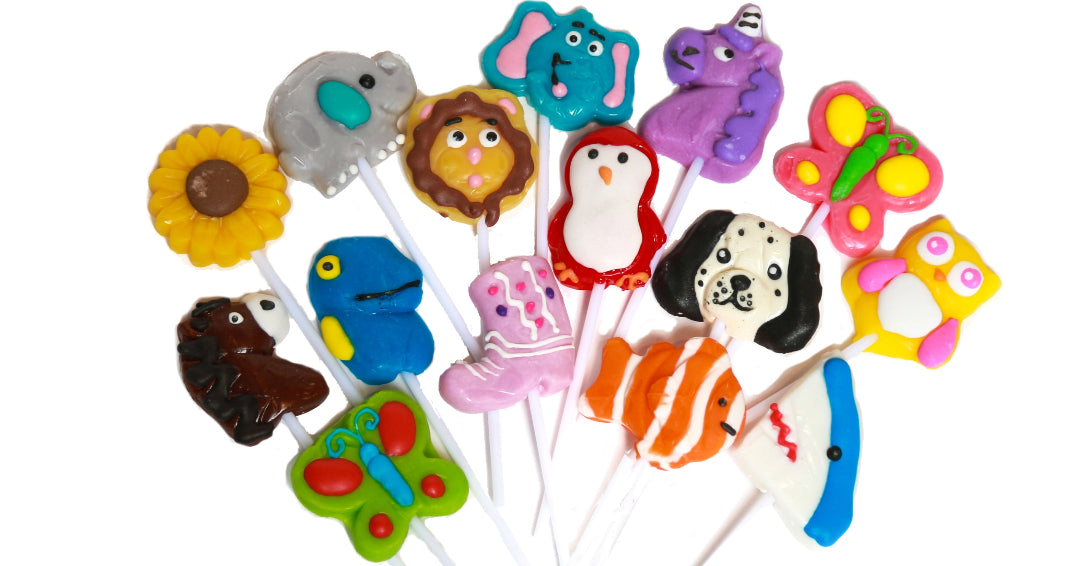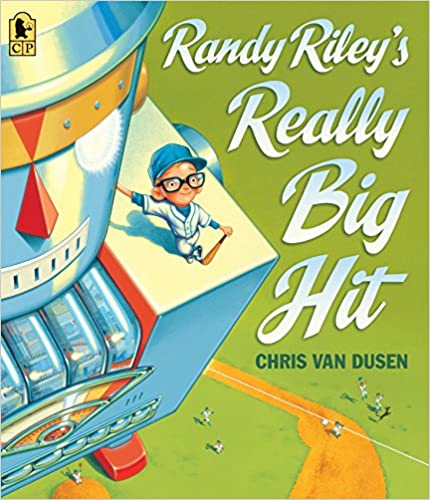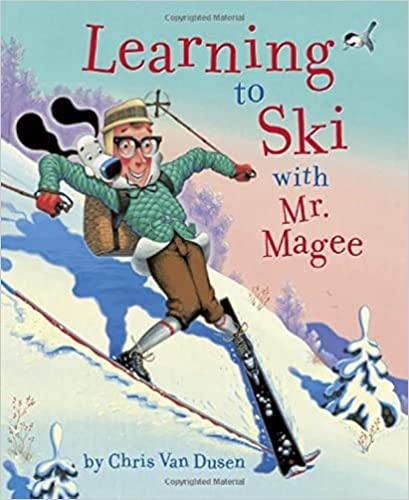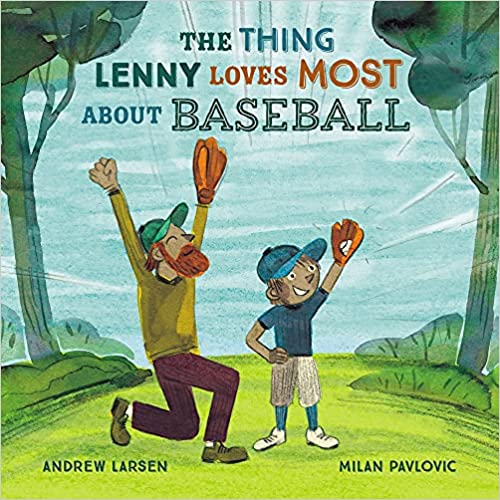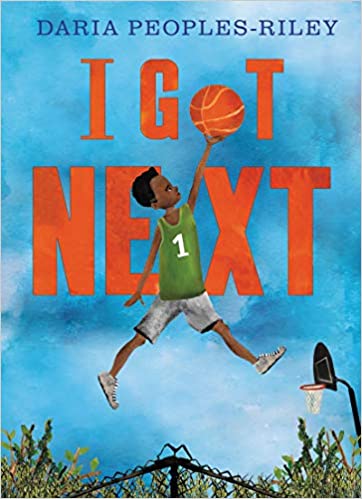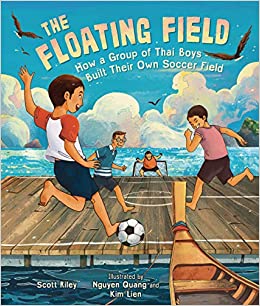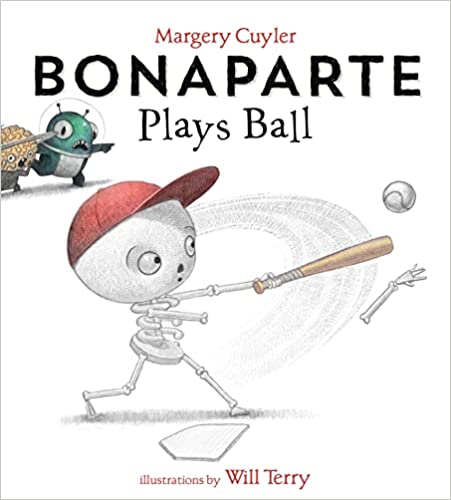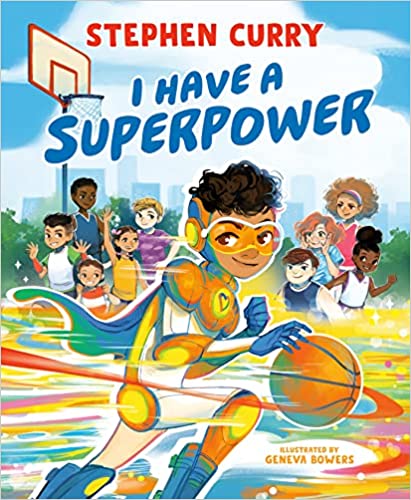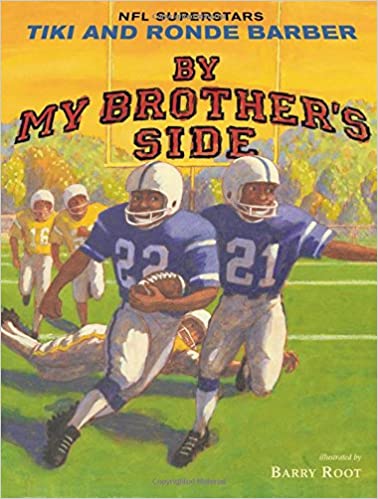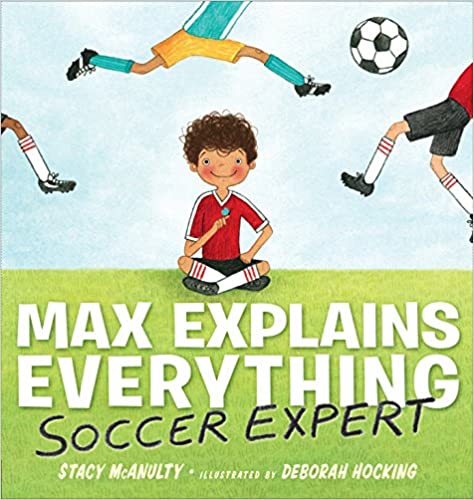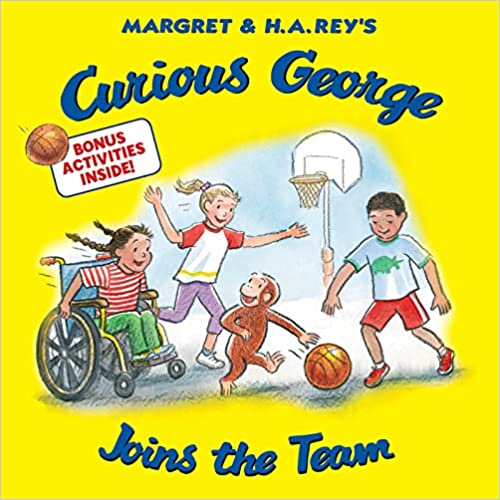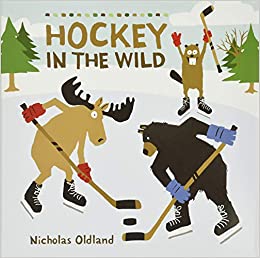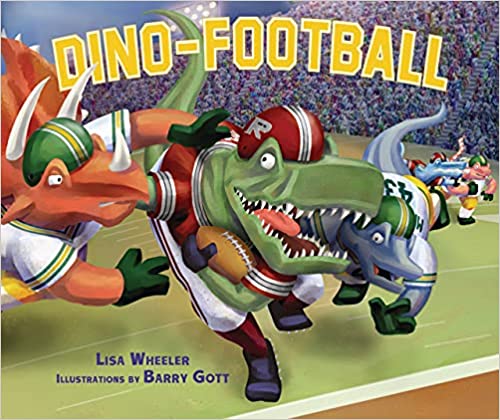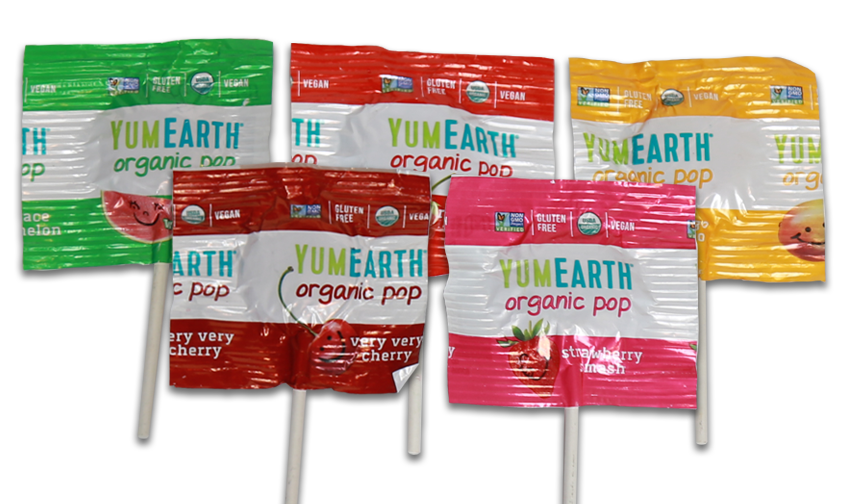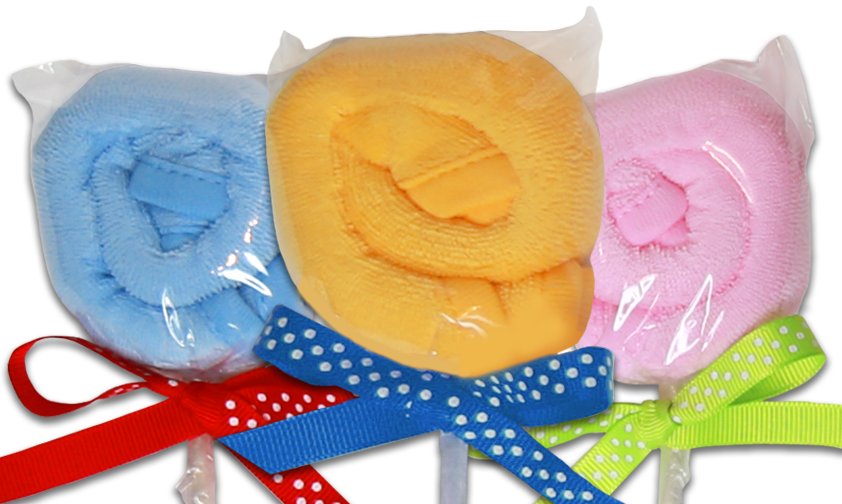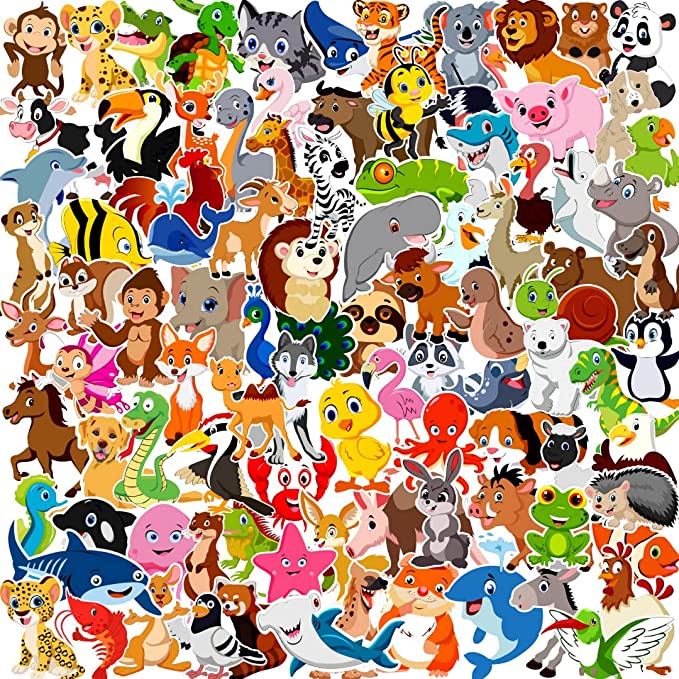 Bookplates
Write a message for each of the books. You may use the same message for all, or write a unique note fore each book.

The Lollipop Book Club will print a different quote under the gift note for every book.

The messages are printed on bookplate stickers for the child to place inside the book cover.