The Lollipop Book Club
Regular price
Sale price
324.00
Unit price
per
Sale
Sold out
Inspirational Quotes for Bookplates

After your personal note, an inspirational quote will be printed at the bottom of each bookplate.

Every month a different quote will be selected by our staff. The theme of these quotes center around reading.

Here are some examples:

"The more that you read, the more things you will know. The more that you learn, the more places you'll go." -Dr. Seuss

"Outside of a book, a dog is a man's best friend. Inside of a dog, it's too dark to read." -Groucho Marx

"There is more treasure in books than in all the pirates' loot on Treasure Island and best of all, you can enjoy these riches every day of your life." -Walt Disney

"When I say to a parent "read to a child", I don't want it to sound like medicine. I want it to sound like chocolate." -Mem Fox

"To learn to read is to light a fire; every syllable that is spelled out is a spark." -Victor Hugo, Les Miserables

"Reading is important, because if you can read, you can learn anything about everything and everything about anything." -Tomie dePaola

"A good book has no ending." -Robert Frost

"You can find magic wherever you look. Sit back and relax, all you need is a book." -Dr. Seuss

"A book is a dream that you hold in your hand." -Neil Gaiman

"You can never get a cup of tea large enough or a book long enough to suit me." -C.S. Lewis

"Never trust anyone who has not brought a book with them." -Lemony Snicket

"Good friends, good books, and a sleepy conscience: this is the ideal life." -Mark Twain
Book Descriptions

Swish!: The Slam-Dunking, Alley-Ooping, High-Flying Harlem Globetrotters: The true story of the high-flying Harlem Globetrotters -- the team that changed basketball forever. In this book you will find one-finger ball-spinning, rapid-fire mini-dribbling, and a ricochet head shot! You will find skilled athletes, expert players, and electrifying performers -- all rolled into one! You will find nonstop, give-it-all-you've-got, out-to-win-it, sky's-the-limit BASKETBALL! You will find The Harlem Globetrotters, who played the most groundbreaking, breathtaking ball the world had ever seen. With rhythmic writing and dynamic illustrations, Swish! is a celebration of the greatness, goodness, and grit of this remarkable team.

Martina & Chrissie, The Greatest Rivalry in the History of Sports: Martina Navratilova and Chris Evert come from completely different places and play tennis in completely different ways. Chrissie is the all-American girl: practiced, poised, with perfect technique. Martina hails from Czechoslovakia, a Communist country, and her game is ruled by emotion. Everything about them is different, except one thing: they both want to be the best. But as their intense rivalry grows, something else begins to swing into place, and a friendship forms that will outlast all their tennis victories. Phil Bildner and Brett Helquist tell the engaging true story of these two masters of the court as they win title after title — and, most importantly, the hearts of the fans.

Salt in His Shoes: Michael Jordan's mother and sister team up for this heartwarming and inspirational picture book about faith and hope and how any family working together can help a child make his or her dreams come true. Michael Jordan. The mere mention of the name conjures up visions of basketball played at its absolute best. But as a child, Michael almost gave up on his hoop dreams, all because he feared he'd never grow tall enough to play the game that would one day make him famous. That's when his mother and father stepped in and shared the invaluable lesson of what really goes into the making of a champion--patience, determination, and hard work.

The William Hoy Story, How a Deaf Baseball Player Changed the Game: All William Ellsworth Hoy wanted to do was play baseball. After losing out on a spot on the local deaf team, William practiced even harder―eventually earning a position on a professional team. But his struggle was far from over. In addition to the prejudice Hoy faced, he could not hear the umpires' calls. One day he asked the umpire to use hand signals: strike, ball, out. That day he not only got on base but also changed the way the game was played forever. William "Dummy" Hoy became one of the greatest and most beloved players of his time.

Charlie Takes His Shot: Charlie Sifford loved golf, but in the 1930s only white people were allowed to play in the Professional Golf Association. He was determined to break the color barrier in the PGA. In 1960 he did, only to face more discrimination. But Sifford kept playing, becoming the first black golfer to win a PGA tournament. 

Game Day: Tiki has had seven long touch-down runs this season, and Ronde is proud of his brother, but he can't help feeling a little down when Tiki gets all the glory. If Ronde hadn't been leading the way with his blocks, Tiki wouldn't have been clear to score. Ronde thinks nobody notices the guy who blocks; they only notice the guy who scores. Will the day ever come when Ronde will get his chance? Written by two NFL superstars, this story of perseverance and teamwork will inspire. Barry Root's glowing illustrations bring to life all the excitement and energy of a great game and a team working together.

Dream Big: Long before he became a professional All-Star basketball player, Michael Jordan had dreams of winning an Olympic gold medal—and with dedication and perseverance, that's exactly what he did. This heartwarming picture book, written by Michael's mother and illustrated by Barry Root, gives a rare glimpse into a sports hero's childhood and emphasizes the role that good values play in success. An ideal companion to the New York Times bestselling Salt in His Shoes, this is an inspirational story for sports fans, go-getters, and anyone with big dreams!

Hoop Genius: Taking over a rowdy gym class right before winter vacation is not something James Naismith wants to do at all. The last two teachers of this class quit in frustration. The students a bunch of energetic young men are bored with all the regular games and activities. Naismith needs something new, exciting, and fast to keep the class happy or someone's going to get hurt. His only resources are a gymnasium, a couple peach baskets, some soccer balls, and his imagination. Saving this class is going to take a genius. Discover the true story of how Naismith invented basketball in 1891 at a school in Springfield, Massachusetts.

Brothers at Bat: The True Story of an Amazing All-Brother Baseball Team: Full of action, drama, and excitement, this never-before-told true story is vividly brought to life by Audrey Vernick's expert storytelling and Steven Salerno's stunning vintage-style art. The Acerra family had sixteen children, including twelve ball-playing boys. It was the 1930s, and many families had lots of kids. But only one had enough to field a baseball team . . . with three on the bench! The Acerras were the longest-playing all-brother team in baseball history. They loved the game, but more important, they cared for and supported each other and stayed together as a team. Nothing life threw their way could stop them.

Pele, King of Soccer: This bilingual picture book will inspire, teach, and amaze readers as they learn about the man who revolutionized the sport of soccer. Do you know how a poor boy from Brazil who loved fútbol more than anything else became the biggest soccer star the world has ever known? This is the true story of Pelé, King of Soccer, the first man in the history of the sport to score a thousand goals and become a living legend.

We Are the Ship, The Story of Negro League Baseball:  Featuring nearly fifty iconic oil paintings and a dramatic double-page fold-out, an award-winning narrative, a gorgeous design and rich backmatter, We Are the Ship is a sumptuous, oversize volume for all ages that no baseball fan should be without. Using an inviting first-person voice, Kadir Nelson shares the engaging story of Negro League baseball from its beginnings in the 1920s through its evolution, until after Jackie Robinson crossed over to the majors in 1947. The story of Negro League baseball is the story of gifted athletes and determined owners, of racial discrimination and international sportsmanship, of fortunes won and lost; of triumphs and defeats on and off the field. It is a perfect mirror for the social and political history of black America in the first half of the twentieth century. But most of all, the story of the Negro Leagues is about hundreds of unsung heroes who overcame segregation, hatred, terrible conditions, and low pay to do one thing they loved more than anything else in the world: play ball.

Game Changers, The Story of Venus and Serena Williams:  Venus and Serena Williams. Two peas in a pod. Best friends. Sisters. Six days a week they awoke before the sun came up to practice their serves and returns, to learn to run faster and hit harder. They were unstoppable. At age fourteen, Venus played her first professional match. Three years later, it was Serena's turn. It wasn't easy. Some tennis fans cheered for these two fresh faces, while those who were unhappy to see two black girls competing in a nearly all-white sport booed and taunted them. But they didn't let it stop them. With vibrant mixed media art, nonfiction superstars Lesa Cline-Ransome and Coretta Scott King Honor winner James E. Ransome share the inspirational story of two tennis legends who were fierce competitors on the courts, but close sisters above all.
Lollipops

Washcloth Lollipops: A great option for babies and kids who stay away from candy. Each washcloth is made of a soft cotton/polyester blend. Perfect for bath time! (Not available for chapter books.)

Little Lollipops: These little treats include a wide variety of cute animals and fun objects.  Rainbows, unicorns, fish, elephants, tigers, trains, dinosaurs, and fire engines are just some examples. Each one is about 2 inches in diameter.

Organic Lollipops: YumEarth Organic lollipops are the perfect solution for a child with allergies. Certified organic with no chemical dies and 100% natural colors and flavors. Made with real fruit extracts, 100% vegan, allergen-free, GMO-free, soy-free, nut-free, gluten-free, wheat-free and dairy-free. Lots of delicious flavors include grape, strawberry, mango, blueberry, sour apple, pomegranate, cherry and watermelon.

Big Lollipops: Our large lollipops guarantee big smiles when matched with great books! They are handcrafted and (almost) too cute to lick! Some themes include caterpillars, butterflies, dogs, cats, dragons, flowers, baseballs, ladybugs, birthday cakes and so much more. Each lollipop is at least 3 inches of sweetness.
Bookplates

Personalize every book with a message from the heart. You may write unique notes for every book or keep each one the same. For a special touch, we will add an inspirational quote at the bottom.
Shipping

The first book will ship within a week after the order is placed. The rest of the books in the subscription will ship close to this same date every month.

If you would like to delay the start of the subscription, you may elect a later date on the checkout page.

Every time a book is shipped, you will receive an email with a tracking number. You will know exactly when every single book is received by the recipient.
FAQs

How will the recipient know the length of the subscription?

A card is included in the first book with information about the gift, including the terms of the subscription.

Can I make changes to the book selections after the subscription is ordered?

We will happily assist you swap out any books that have not yet been shipped. Please submit your request through the Contact Us form.

Do subscriptions automatically renew?

No, we never renew subscriptions or charge your card after you place your initial order. We will alert you when the subscription has ended. If you would like to continue the service, you may place another order on the website.

Can I cancel the subscription before it is over?

No, we do not allow cancelations due to the highly customized service we provide. We will, however, work with you to tweak the book selections if reading preferences change.

Can siblings share a subscription?

Absolutely! Just remember to add extra lollipops.

Are there any options instead of lollipops?

Yes. You can choose to add stickers in lieu of lollipops. Each book will come with four 2"-3" stickers that can be used to decorate the inside covers of the books, water bottles, laptops, or any other object.

What if the child already has a book in the subscription?

While we cannot support returns or exchanges, we will gladly work with you before the books are sent. For example, if you would like to swap out a particular book, just submit a request through the Contact Us page.

Does The Lollipop Book Club ship to Canada?

No, we only ship within the United States.
Share
View full details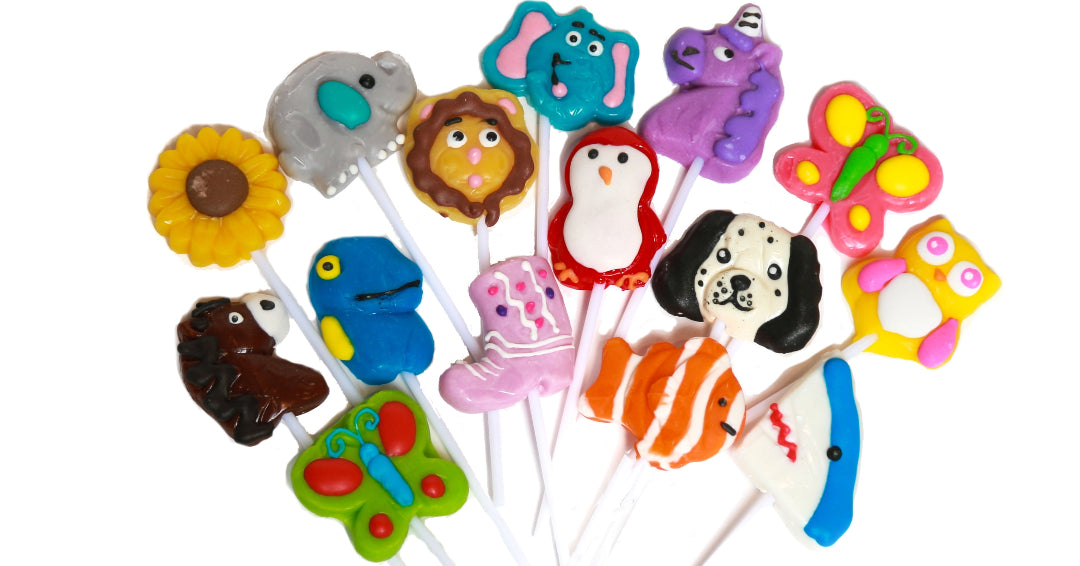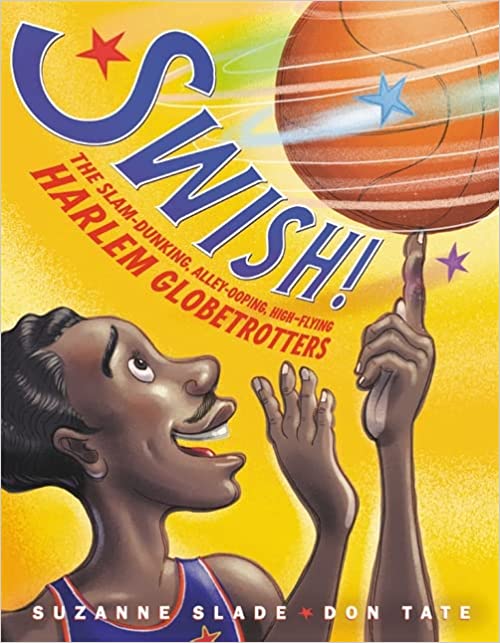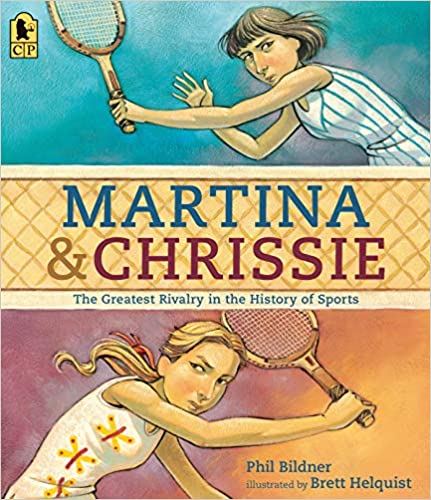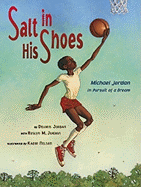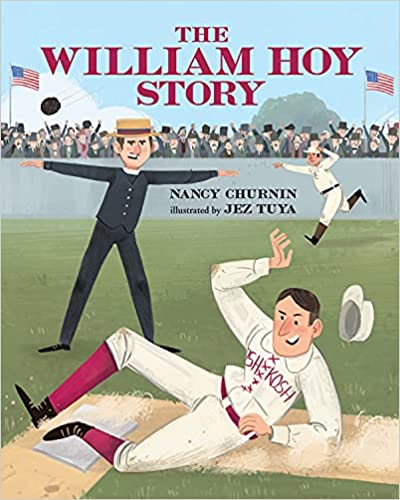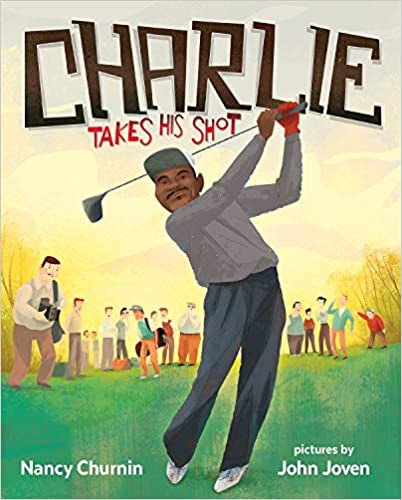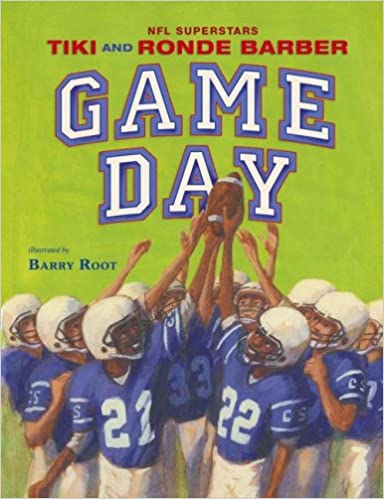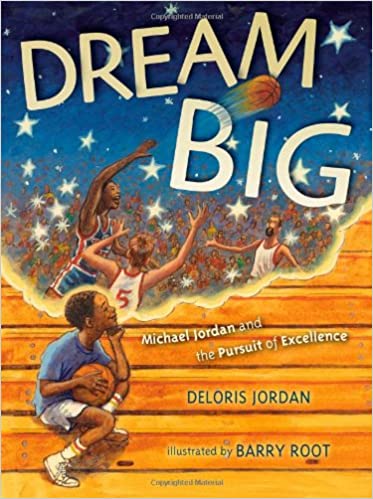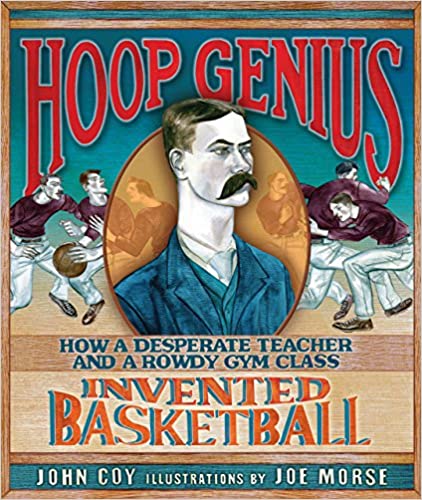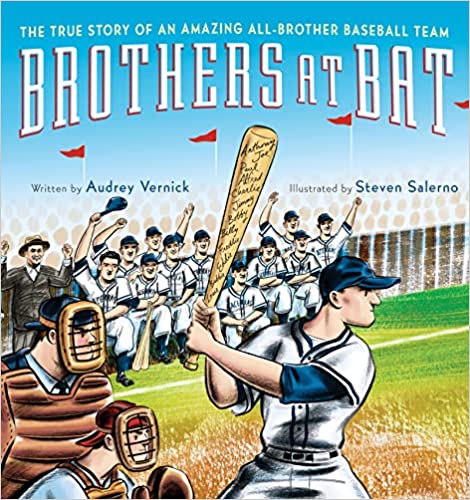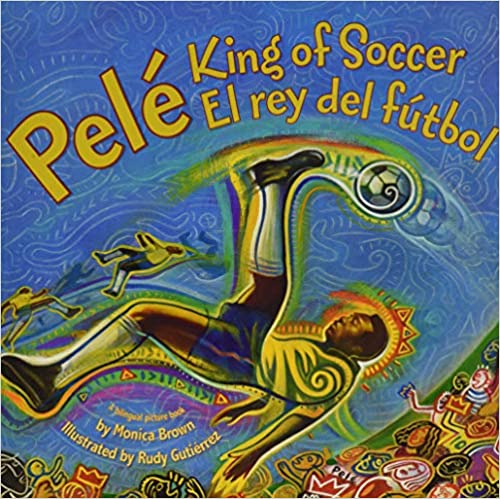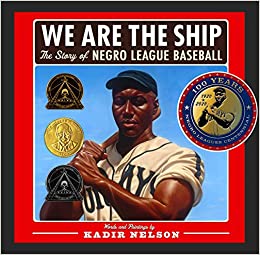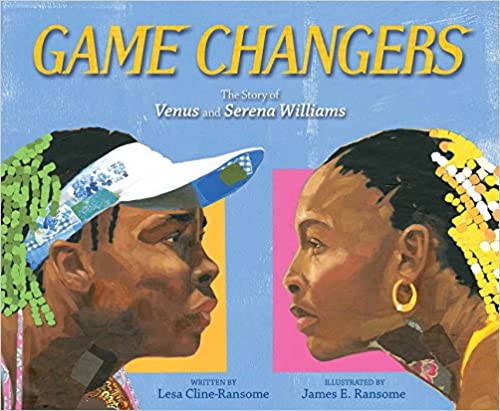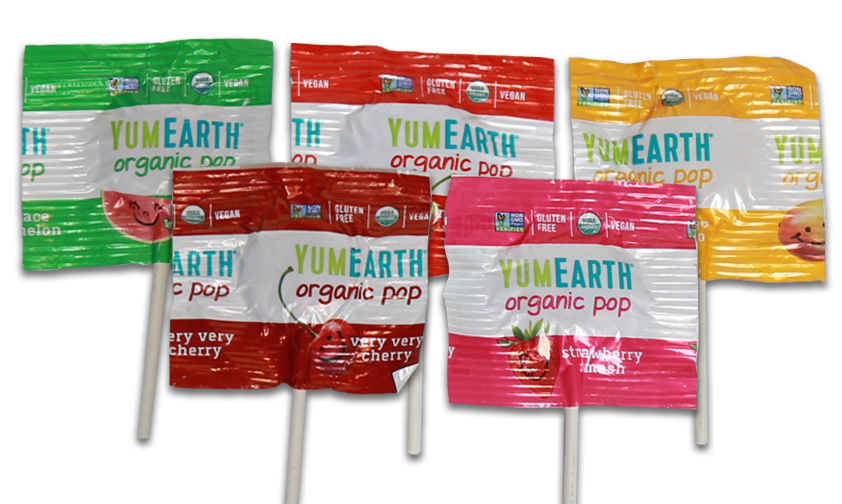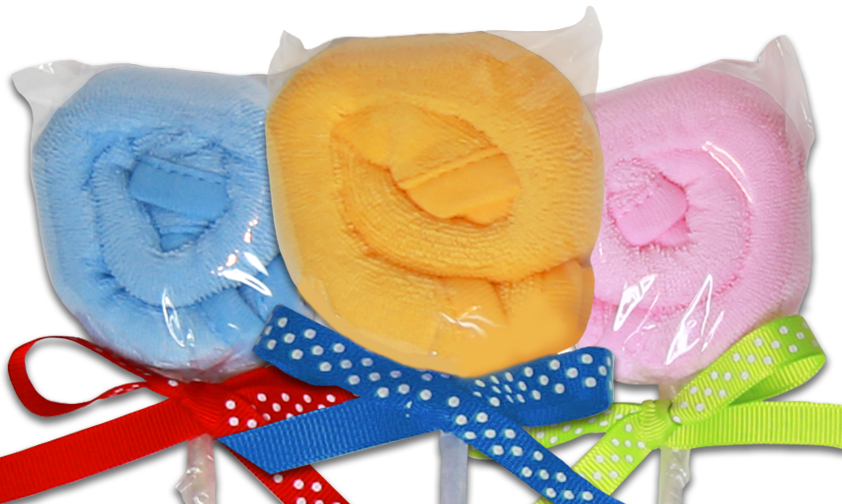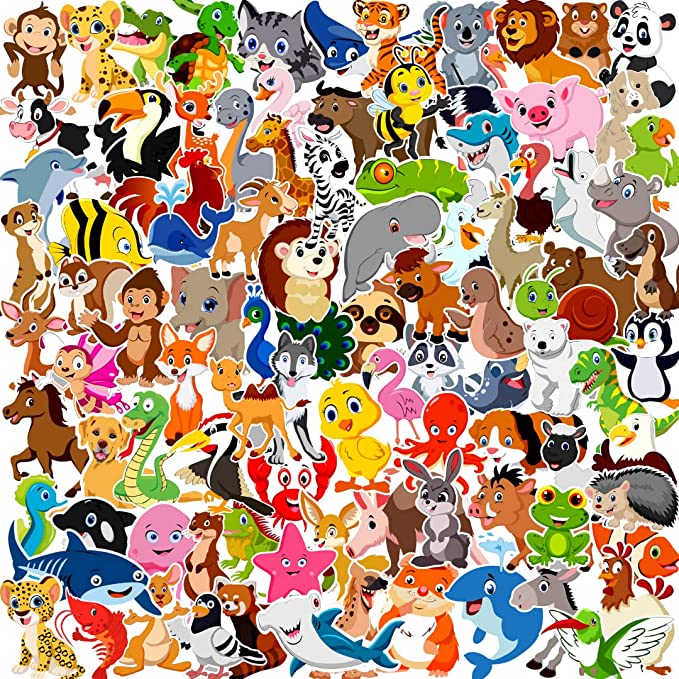 Bookplates
Write a message for each of the books. You may use the same message for all, or write a unique note fore each book.

The Lollipop Book Club will print a different quote under the gift note for every book.

The messages are printed on bookplate stickers for the child to place inside the book cover.