The Lollipop Book Club
Regular price
Sale price
324.00
Unit price
per
Sale
Sold out
Inspirational Quotes for Bookplates

After your personal note, an inspirational quote will be printed at the bottom of each bookplate.

Every month a different quote will be selected by our staff. The theme of these quotes center around reading.

Here are some examples:

"The more that you read, the more things you will know. The more that you learn, the more places you'll go." -Dr. Seuss

"Outside of a book, a dog is a man's best friend. Inside of a dog, it's too dark to read." -Groucho Marx

"There is more treasure in books than in all the pirates' loot on Treasure Island and best of all, you can enjoy these riches every day of your life." -Walt Disney

"When I say to a parent "read to a child", I don't want it to sound like medicine. I want it to sound like chocolate." -Mem Fox

"To learn to read is to light a fire; every syllable that is spelled out is a spark." -Victor Hugo, Les Miserables

"Reading is important, because if you can read, you can learn anything about everything and everything about anything." -Tomie dePaola

"A good book has no ending." -Robert Frost

"You can find magic wherever you look. Sit back and relax, all you need is a book." -Dr. Seuss

"A book is a dream that you hold in your hand." -Neil Gaiman

"You can never get a cup of tea large enough or a book long enough to suit me." -C.S. Lewis

"Never trust anyone who has not brought a book with them." -Lemony Snicket

"Good friends, good books, and a sleepy conscience: this is the ideal life." -Mark Twain
Book Descriptions

Too Many Frogs: Rabbit lives alone. He cooks for himself, cleans up for himself, and at the end of the day, reads himself a story. It's a simple life, and he likes it. But one evening, Froggie shows up at his door. He wants to listen to Rabbit's story, too. While eating a snack-or three. While lounging on a pillow-or ten. And bringing over his family-dozens and dozens of frogs! Rabbit has finally had enough; Froggie will have to go! But when he sits down alone to read himself a story, Rabbit realizes something is missing: someone to listen; someone to share a wonderful story. Keith Graves' boisterous, humor-filled artwork lends just the right touch to this multilayered tale that celebrates the joy of reading aloud.

Gaston: This is the story of four puppies: Fi-Fi, Foo-Foo, Ooh-La-La, and Gaston. Gaston works the hardest at his lessons on how to be a proper pooch. He sips-- never slobbers! He yips-- never yaps! And he walks with grace-- never races! Gaston fits right in with his poodle sisters. But a chance encounter with a bulldog family in the park--Rocky, Ricky, Bruno, and Antoinette--reveals there's been a mix-up, and so Gaston and Antoinette switch places. The new families look right...but they don't feel right. Can these puppies follow their noses--and their hearts--to find where they belong?

Something's Wrong? A Bear, a Hare, and Some Underwear: Jeff the bear has definitely forgotten something. He ate his breakfast, he watered his plant, he combed his fur...what could it be? Why does he feel so oddly off? So he asks his friend Anders the rabbit what could possibly be wrong. It couldn't have anything to do with the fact that he's wearing underwear...over his fur...could it? Something's Wrong! is another read-out-loud, laugh-out-loud picture book from bestselling and beloved author Jory John, about that horrible nagging feeling that it just might not be your day--but you know you have a friend to support you no matter what.

Knight Owl: Since the day he hatched, Owl dreamed of becoming a real knight. He may not be the biggest or the strongest, but his sharp nocturnal instincts can help protect the castle, especially since many knights have recently gone missing. While holding guard during Knight Night Watch, Owl is faced with the ultimate trial--a frightening intruder. It's a daunting duel by any measure. But what Owl lacks in size, he makes up for in good ideas. Full of wordplay and optimism, this surprising display of bravery proves that cleverness (and friendship) can rule over brawn.

Hello Goodbye Dog: For Zara's dog, Moose, nothing is more important than being with his favorite girl. So when Zara has to go to school in her wheelchair, WHOOSH, Moose escapes and rushes to her side. Hello, Moose! Unfortunately, dogs aren't allowed at school and Moose has to go back home. Goodbye, Moose. But Moose can't be held back for long. Through a series of escalating escapes, this loyal dog always finds her way back to Zara, and with a little bit of training and one great idea, the two friends find a way to be together all day long.

The True Story of the Three Little Pigs: In this hysterical and clever fracture fairy tale picture book that twists point of view and perspective, young readers will finally hear the other side of the story of "The Three Little Pigs."

Escargot: Bonjour! Escargot is a beautiful French snail who wants only two things:

1. To be your favorite animal.
2. To get to the delicious salad at the end of the book.

But when he gets to the salad, he discovers that there's a carrot in it. And Escargot hates carrots. But when he finally tries one--with a little help from you!--he discovers that it's not so bad after all! A charming and interactive picture book ideal for picky eaters and animal lovers alike.

The Cat Who Walked Across France: The cat and the old woman have lived happily together for many years in the stone house by the sea. But when the old woman dies, the cat is packed up with her belongings and sent north to the village where she was born. Soon he is forgotten. He walks the streets aimlessly until, spurred by memories and a longing to return to the place he knows and loves, the cat embarks on a journey to find the home he was taken away from. In lyrical prose and breathtaking images, Kate Banks and Georg Hallensleben take the reader on a journey across the Norman countryside, past ancient ruins, through bustling cities, to the sparkling ports of the Mediterranean Sea and a place the cat can call home.

The Cow Loves Cookies: With an original twist on the ordinary barnyard picture book, this read-aloud from bestselling author Karma Wilson is a clever exploration of a curious incident on the farm. As the farmer makes his rounds each day, most of the animals chew on the foods a young reader would expect. But when it's time to feed the cow, she feasts on a special treat! Wilson's signature style and Marcellus Hall's spirited watercolors will delight children on and off the farm--because when it comes down to it, who doesn't love milk and cookies?

Hot Dog: It's summer in the city, and this hot dog has had enough! Enough of sizzling sidewalks, enough of wailing sirens, enough of people's feet right in his face. When he plops down in the middle of a crosswalk, his owner endeavors to get him the breath of fresh air he needs. She hails a taxi, hops a train, and ferries out to the beach. Here, a pup can run! With fluid art and lyrical text that have the soothing effect of waves on sand, Doug Salati shows us how to find calm and carry it back with us so we can appreciate the small joys in a day. 

A Visitor for Bear: Cheery persistence wears down a curmudgeonly bear in a wry comedy of manners that ends in a most unlikely friendship. Bear is quite sure he doesn't like visitors. He even has a sign. So when a mouse taps on his door one day, Bear tells him to leave. But when Bear goes to the cupboard to get a bowl, there is the mouse -- small and gray and bright-eyed. In this slapstick tale that begs to be read aloud, all Bear wants is to eat his breakfast in peace, but the mouse -- who keeps popping up in the most unexpected places -- just won't go away!

Memoirs of a Goldfish: A goldfish gives a personal account of his experiences while swimming around his bowl as it slowly fills with fish and other accessories, only to realize when he is relocated for a cleaning how much he misses them.
Lollipops

Washcloth Lollipops: A great option for babies and kids who stay away from candy. Each washcloth is made of a soft cotton/polyester blend. Perfect for bath time! (Not available for chapter books.)

Little Lollipops: These little treats include a wide variety of cute animals and fun objects.  Rainbows, unicorns, fish, elephants, tigers, trains, dinosaurs, and fire engines are just some examples. Each one is about 2 inches in diameter.

Organic Lollipops: YumEarth Organic lollipops are the perfect solution for a child with allergies. Certified organic with no chemical dies and 100% natural colors and flavors. Made with real fruit extracts, 100% vegan, allergen-free, GMO-free, soy-free, nut-free, gluten-free, wheat-free and dairy-free. Lots of delicious flavors include grape, strawberry, mango, blueberry, sour apple, pomegranate, cherry and watermelon.

Big Lollipops: Our large lollipops guarantee big smiles when matched with great books! They are handcrafted and (almost) too cute to lick! Some themes include caterpillars, butterflies, dogs, cats, dragons, flowers, baseballs, ladybugs, birthday cakes and so much more. Each lollipop is at least 3 inches of sweetness.
Bookplates

Personalize every book with a message from the heart. You may write unique notes for every book or keep each one the same. For a special touch, we will add an inspirational quote at the bottom.
Shipping

The first book will ship within a week after the order is placed. The rest of the books in the subscription will ship close to this same date every month.

If you would like to delay the start of the subscription, you may elect a later date on the checkout page.

Every time a book is shipped, you will receive an email with a tracking number. You will know exactly when every single book is received by the recipient.
FAQs

How will the recipient know the length of the subscription?

A card is included in the first book with information about the gift, including the terms of the subscription.

Can I make changes to the book selections after the subscription is ordered?

We will happily assist you swap out any books that have not yet been shipped. Please submit your request through the Contact Us form.

Do subscriptions automatically renew?

No, we never renew subscriptions or charge your card after you place your initial order. We will alert you when the subscription has ended. If you would like to continue the service, you may place another order on the website.

Can I cancel the subscription before it is over?

No, we do not allow cancelations due to the highly customized service we provide. We will, however, work with you to tweak the book selections if reading preferences change.

Can siblings share a subscription?

Absolutely! Just remember to add extra lollipops.

Are there any options instead of lollipops?

Yes. You can choose to add stickers in lieu of lollipops. Each book will come with four 2"-3" stickers that can be used to decorate the inside covers of the books, water bottles, laptops, or any other object.

What if the child already has a book in the subscription?

While we cannot support returns or exchanges, we will gladly work with you before the books are sent. For example, if you would like to swap out a particular book, just submit a request through the Contact Us page.

Does The Lollipop Book Club ship to Canada?

No, we only ship within the United States.
Share
View full details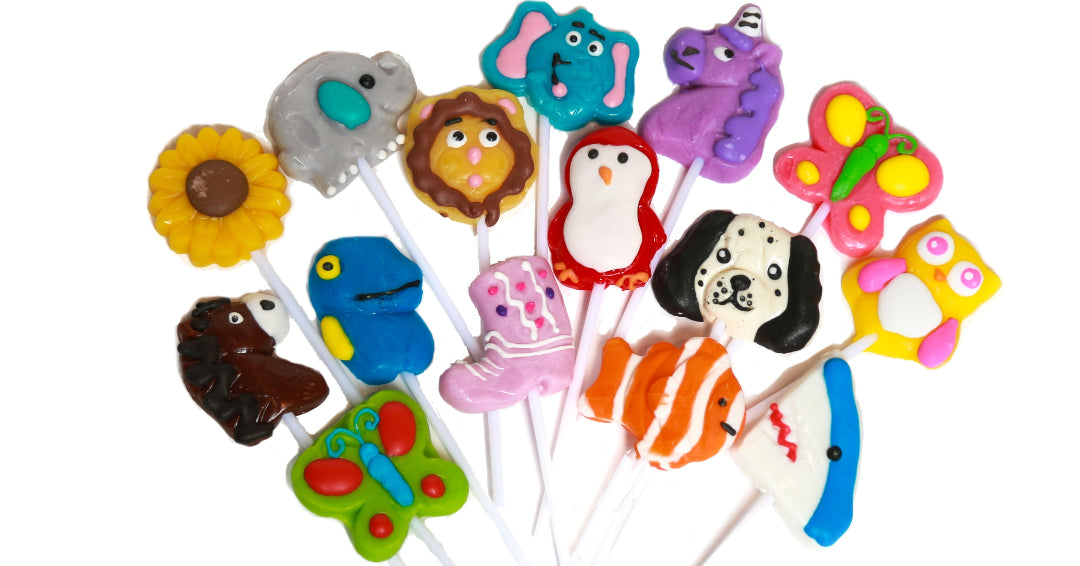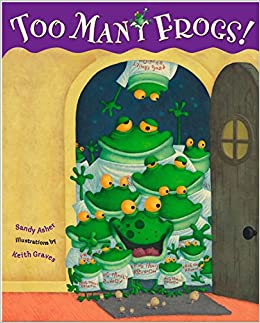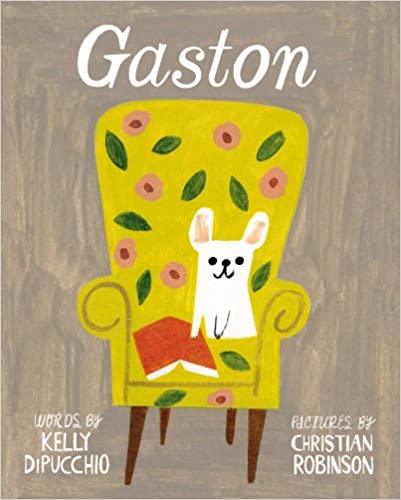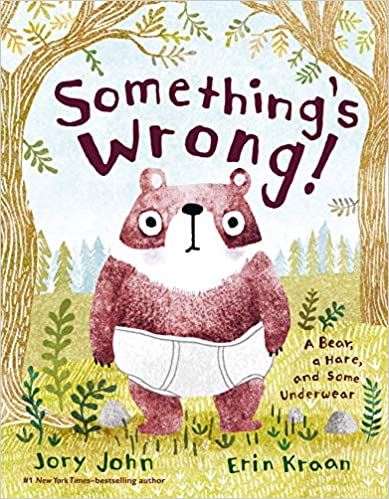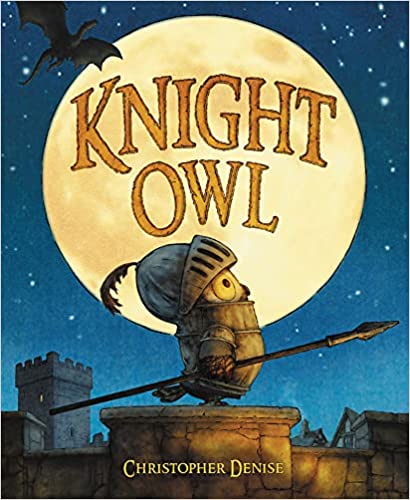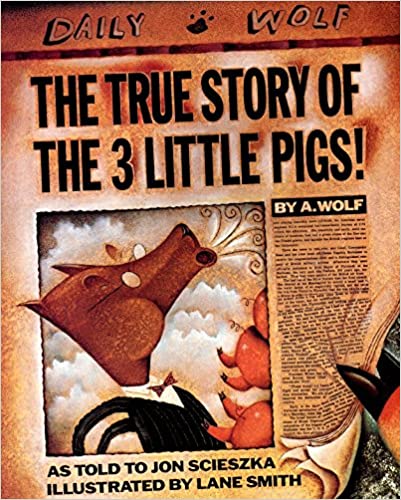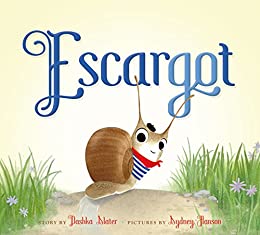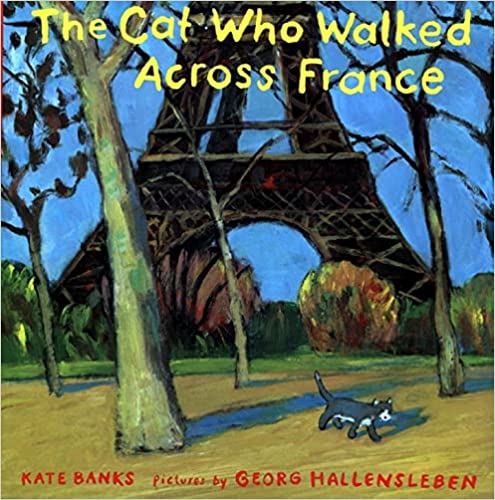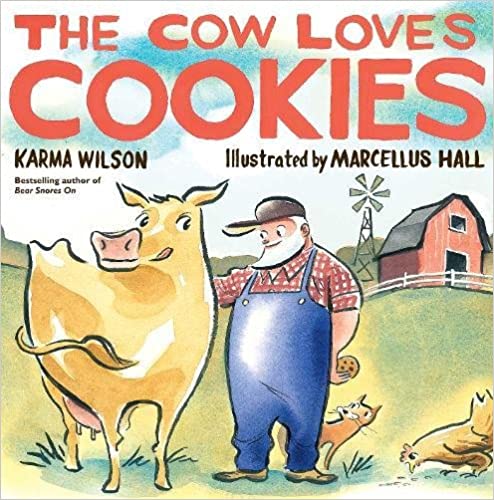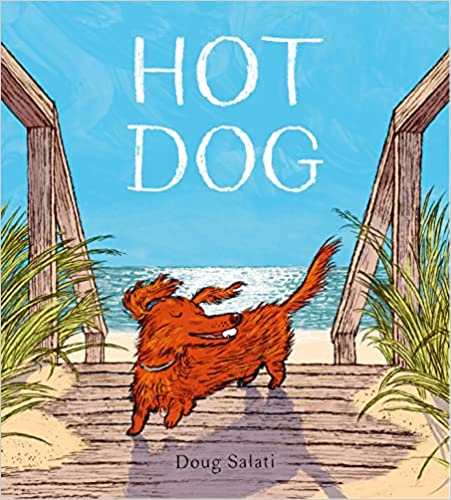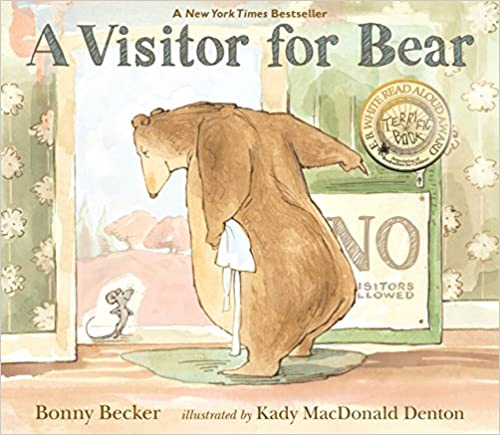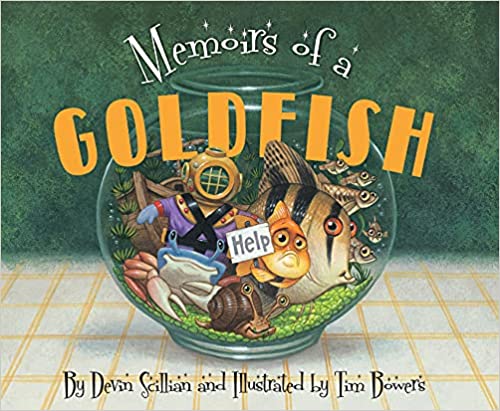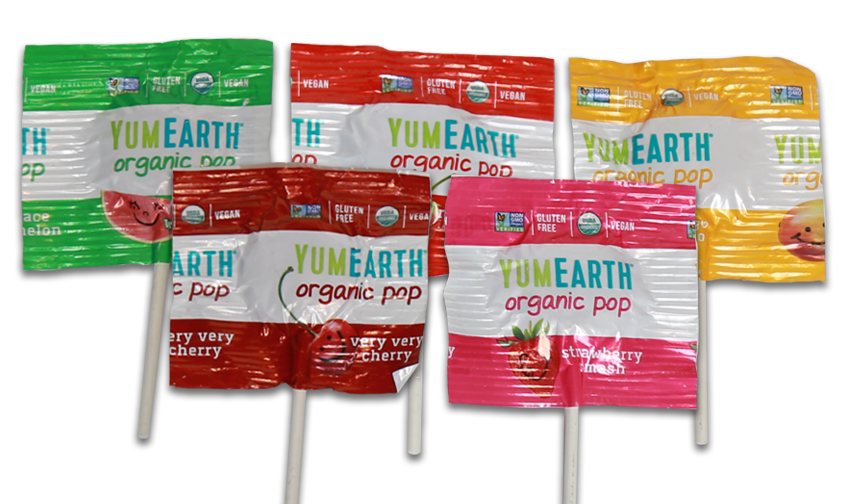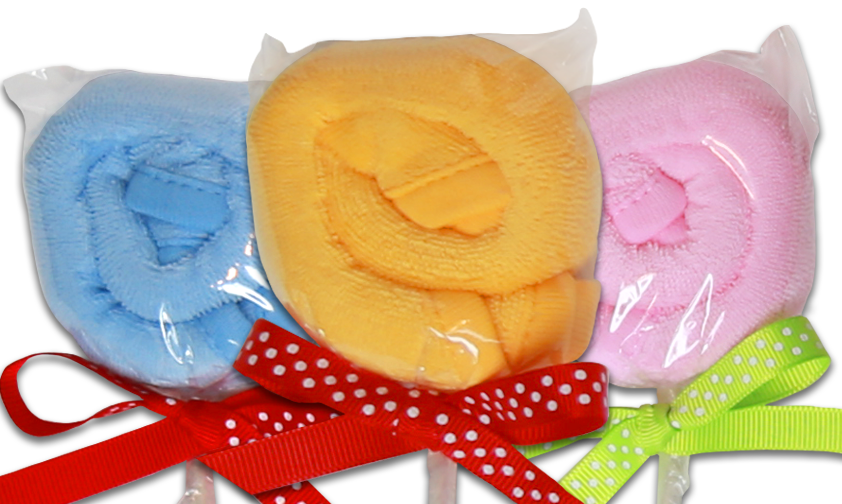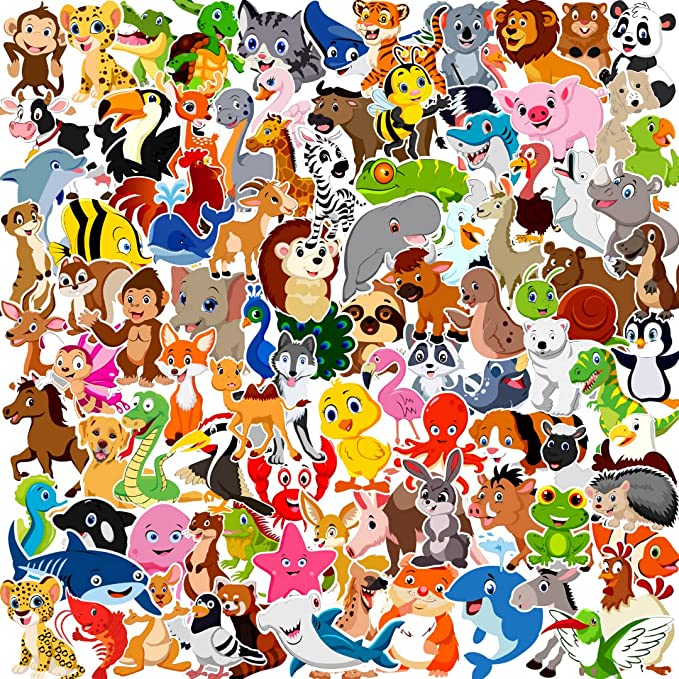 Bookplates
Write a message for each of the books. You may use the same message for all, or write a unique note fore each book.

The Lollipop Book Club will print a different quote under the gift note for every book.

The messages are printed on bookplate stickers for the child to place inside the book cover.