The Lollipop Book Club
Regular price
Sale price
324.00
Unit price
per
Sale
Sold out
Inspirational Quotes for Bookplates

After your personal note, an inspirational quote will be printed at the bottom of each bookplate.

Every month a different quote will be selected by our staff. The theme of these quotes center around reading.

Here are some examples:

"The more that you read, the more things you will know. The more that you learn, the more places you'll go." -Dr. Seuss

"Outside of a book, a dog is a man's best friend. Inside of a dog, it's too dark to read." -Groucho Marx

"There is more treasure in books than in all the pirates' loot on Treasure Island and best of all, you can enjoy these riches every day of your life." -Walt Disney

"When I say to a parent "read to a child", I don't want it to sound like medicine. I want it to sound like chocolate." -Mem Fox

"To learn to read is to light a fire; every syllable that is spelled out is a spark." -Victor Hugo, Les Miserables

"Reading is important, because if you can read, you can learn anything about everything and everything about anything." -Tomie dePaola

"A good book has no ending." -Robert Frost

"You can find magic wherever you look. Sit back and relax, all you need is a book." -Dr. Seuss

"A book is a dream that you hold in your hand." -Neil Gaiman

"You can never get a cup of tea large enough or a book long enough to suit me." -C.S. Lewis

"Never trust anyone who has not brought a book with them." -Lemony Snicket

"Good friends, good books, and a sleepy conscience: this is the ideal life." -Mark Twain
Book Descriptions

The Couch Potato: The Couch Potato has everything within reach and doesn't have to move from the sunken couch cushion. But when the electricity goes out, Couch Potato is forced to peel away from the comforts of the living room and venture outside. Could fresh air and sunshine possibly be better than the views on screen? Readers of all ages will laugh along as their new best spuddy learns that balancing screen time and playtime is the root to true happiness.

A Camping Spree with Mr. Magee: In their new adventure, Mr. Magee and his dog, Dee, are enjoying a peaceful camping trip when along comes a lumbering, marshmallow-loving bear and the excitement begins. The next thing the two campers know, they are plunging down a mountain, racing down a river, and teetering on the edge of a waterfall! How will Mr. Magee and Dee find their way out of this slippery situation?

King Hugo's Huge Ego: Hugo is a tiny king with a very large ego. But when he mistreats a villager who also happens to be a sorceress, the spell she casts causes his head to literally swell. The more he boasts, the bigger it gets, until it finally topples the mini monarch right off his castle! Who will cut this royal pain down to size? And, more important, will anyone live happily ever after? Chris Van Dusen's hilarious story is matched only by his outrageous illustrations. Together, they make for a picture book that is sometimes fairy tale, sometimes cautionary tale, and always laugh-out-loud funny.

Gold!:  A riotous retelling of the Midas myth by the Caldecott Honor-winning and #1 New York Times bestselling author of No, David! Maximilian Midas was a peculiar little boy. He didn't much like chocolate and he didn't play with toys.The first word that he uttered when he was one year old, Wasn't Mama, wasn't Papa; what Maxie said was, "Gold!" Max Midas isn't like the other kids. Instead of trying to make friends, he decides to make millions and spends it all on what he loves best: GOLD. Gold statues. Gold fountains. Piles and piles of gold, and atop them all, a golden castle. But one day, things get lonely inside his shiny castle and Max finally learns that gold isn't worth anything without friends and family by your side. 

Hamsters Make Terrible Roommates: It's been two hundred and five days since Henry has had peace. That's because it's been two hundred and five days since Marvin has come to live with him. Marvin, who loves to talk in the tunnels, talk while they're eating, talk while they're running. Marvin, who drives Henry up the cage walls. But when Henry finally loses his cool and gets exactly what he wanted, both hamsters have to figure out a way to live together and work through their communication mishaps.

Parts: I just don't know what's going on, or why it has to be. But every day it's something worse, what's happening to me? So begins this uproarious new story from the best-selling creator of No Jumping on the Bed!, Green Wilma, and other popular books. The young narrator has discovered a disturbing trend: There's fuzz in his belly button his toes are peeling and something just fell out of his nose. The last straw is a loose tooth, which convinces him of the awful truth his parts are coming unglued! Parts deals with a subject of deepest interest to every young child: the stuff our bodies shed. Parents will appreciate the reassuring message that it's all quite normal, while Tedd Arnold's comical illustrations and rhyming text are guaranteed to make young readers laugh their heads off.

The Scrambled States of America: At the first annual states party, Virginia and Idaho hatch a plan to swap spots so each can see another part of the country. Before the party is over, all the states decide to switch places. In the beginning, every state is happy in its new location. But soon things start to go wrong. Florida, who switches spots with Minnesota, is freezing in the frosty northern climate, and Minnesota hasn't brought sunscreen and is getting an awful sunburn. Will the states ever unscramble themselves and return to their proper places? Packed with madcap humor and whimsical illustrations, this quirky story--starring all fifty states--is chock-full of introductory facts and silly antics that will make learning geography as much fun as taking a vacation.

Poo-Dunnit?: Sniff, sniff! went Mouse. Whiff, whiff! went Mouse.
"Who left this poo outside my house? I must undo this mystery. Poo-dunit?" Mouse is dismayed to step outside her house one morning only to discover a giant pile of poo! Who could have done such a dastardly deed? Mouse questions all the animals of the forest, but it's too big to be Squirrel's, too dark to be Coyote's, and too messy to be Deer's. Will Mouse ever track down the culprit--and will she find a way to make the best of this smelly situation? Between giggles at every mention of the word poo, children will learn to identify eight different animals' scat and discover how droppings can help plants to grow, all while enjoying Katelyn Aronson's rhyming text and Stephanie Laberis's expressive animals. Back matter includes a mini "poo-dunit" mystery challenging children to match scat with the correct animal, as well as a note on why poo is precious--and who is responsible for the biggest poo of all.

Milo's Hat Trick: Milo the Magnificent is the world's least magnificent magician. He can't even pull a rabbit out of his hat! When Mr. Popovich gives him one more chance, Milo knows he has no choice: he has to go out and catch a rabbit for his act. Instead, he catches a bear. And the bear promises to help! Into the hat he dives. Milo rides the train home, sure his act will go off perfectly tonight. But when he arrives in his dressing room, he discovers that he left his hat—and the bear!—on the train. Meanwhile, across town, a man in a restaurant has a very familiar hat . . . Can Milo get his hat back in time for his act?

Diary of a Worm: This is the diary of a worm. This worm lives with his parents, plays with his friends, and even goes to school. But unlike you or me, he never has to take a bath, he gets to eat his homework, and because he doesn't have legs, he just can't do the hokey pokey—no matter how hard he tries.

Walter the Farting Dog:  Warning- This book may cause flatulence. Walter is a fine dog, except for one small problem: he has gas. He can't help it; it's just the way he is. Fortunately, the kids Billy and Betty love him regardless, but Father says he's got to go! Poor Walter, he's going to the dog pound tomorrow. And then, in the night, burglars strike. Walter has his chance to be a hero. A children's beloved classic, this story will have kids rolling on the floor with laughter. Adults are permitted to laugh too.

Billy's Booger: Billy loves to draw. He draws on books and on his homework and even on his math tests—he might not get the answer right, but doesn't it look swell sitting in a boat at sea? His teacher doesn't think so, and neither does the principal. But the librarian has an idea that just might help Billy better direct his illustrative energies: a book-making contest! Billy gets right to work, reading everything he can about meteors, mythology, space travel, and…mucus? Yep, his book is going to be about the world's smartest booger, who stays tucked away until needed—say, to solve multiplication problems, or answer questions from the President. Billy's sure his story is a winner. But being a winner doesn't mean you always win. Full of nostalgic references to a time when TV was black-and-white and Sunday newspapers had things called the funnies, this wildly fun story-within-a-story is based loosely on children's book legend William Joyce's third grade year, and includes a sewn-in mini-book of that tale of the world's smartest booger.
Lollipops

Washcloth Lollipops: A great option for babies and kids who stay away from candy. Each washcloth is made of a soft cotton/polyester blend. Perfect for bath time! (Not available for chapter books.)

Little Lollipops: These little treats include a wide variety of cute animals and fun objects.  Rainbows, unicorns, fish, elephants, tigers, trains, dinosaurs, and fire engines are just some examples. Each one is about 2 inches in diameter.

Organic Lollipops: YumEarth Organic lollipops are the perfect solution for a child with allergies. Certified organic with no chemical dies and 100% natural colors and flavors. Made with real fruit extracts, 100% vegan, allergen-free, GMO-free, soy-free, nut-free, gluten-free, wheat-free and dairy-free. Lots of delicious flavors include grape, strawberry, mango, blueberry, sour apple, pomegranate, cherry and watermelon.

Big Lollipops: Our large lollipops guarantee big smiles when matched with great books! They are handcrafted and (almost) too cute to lick! Some themes include caterpillars, butterflies, dogs, cats, dragons, flowers, baseballs, ladybugs, birthday cakes and so much more. Each lollipop is at least 3 inches of sweetness.
Bookplates

Personalize every book with a message from the heart. You may write unique notes for every book or keep each one the same. For a special touch, we will add an inspirational quote at the bottom.
Shipping

The first book will ship within a week after the order is placed. The rest of the books in the subscription will ship close to this same date every month.

If you would like to delay the start of the subscription, you may elect a later date on the checkout page.

Every time a book is shipped, you will receive an email with a tracking number. You will know exactly when every single book is received by the recipient.
FAQs

How will the recipient know the length of the subscription?

A card is included in the first book with information about the gift, including the terms of the subscription.

Can I make changes to the book selections after the subscription is ordered?

We will happily assist you swap out any books that have not yet been shipped. Please submit your request through the Contact Us form.

Do subscriptions automatically renew?

No, we never renew subscriptions or charge your card after you place your initial order. We will alert you when the subscription has ended. If you would like to continue the service, you may place another order on the website.

Can I cancel the subscription before it is over?

No, we do not allow cancelations due to the highly customized service we provide. We will, however, work with you to tweak the book selections if reading preferences change.

Can siblings share a subscription?

Absolutely! Just remember to add extra lollipops.

Are there any options instead of lollipops?

Yes. You can choose to add stickers in lieu of lollipops. Each book will come with four 2"-3" stickers that can be used to decorate the inside covers of the books, water bottles, laptops, or any other object.

What if the child already has a book in the subscription?

While we cannot support returns or exchanges, we will gladly work with you before the books are sent. For example, if you would like to swap out a particular book, just submit a request through the Contact Us page.

Does The Lollipop Book Club ship to Canada?

No, we only ship within the United States.
Share
View full details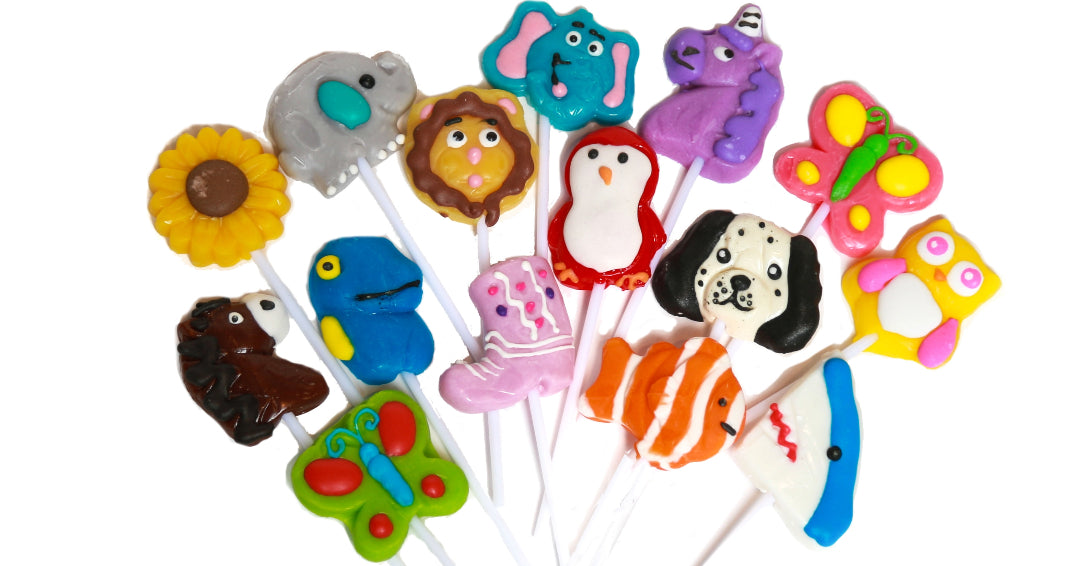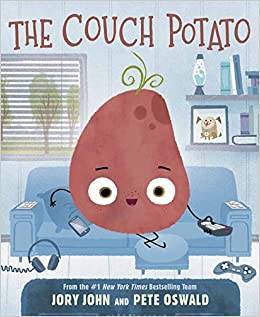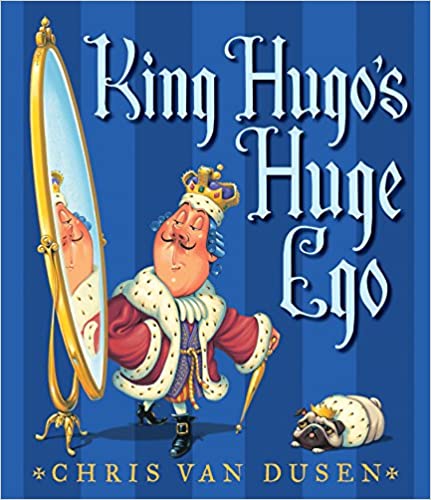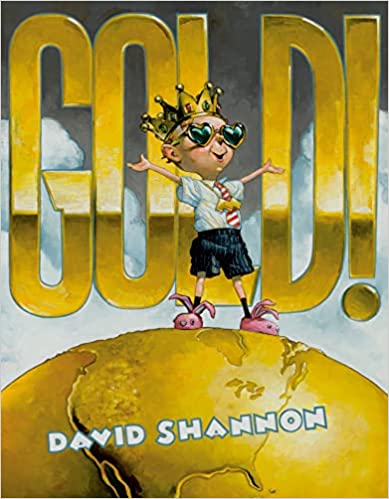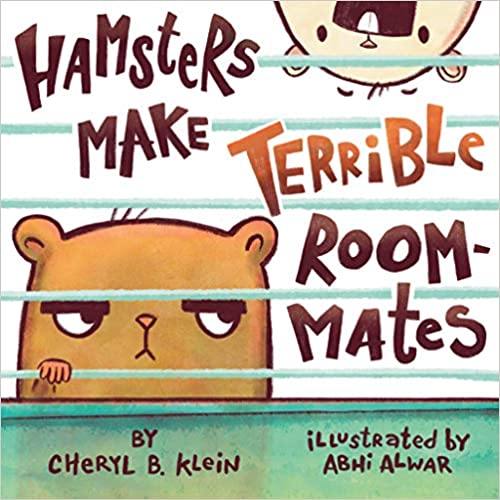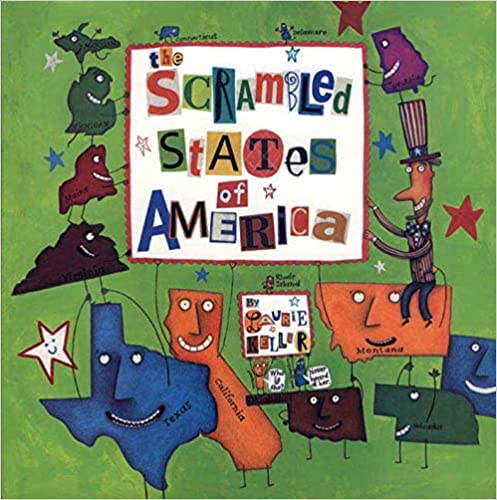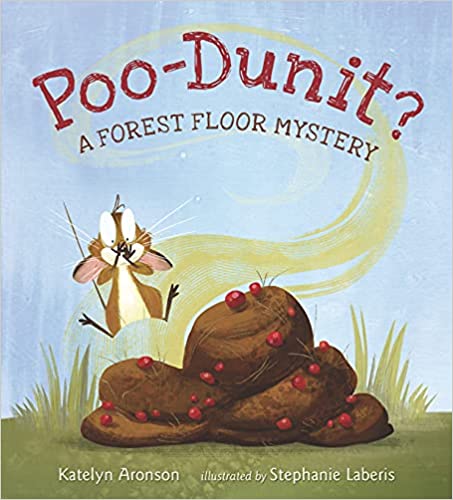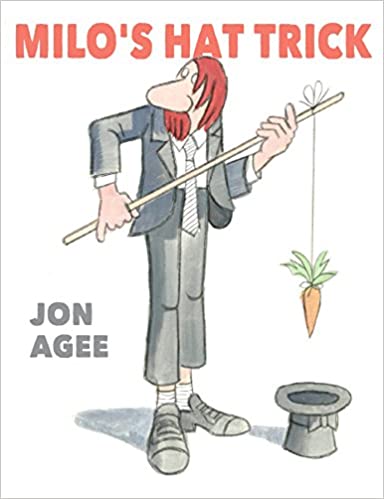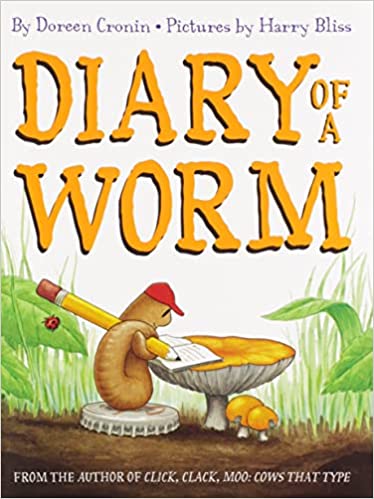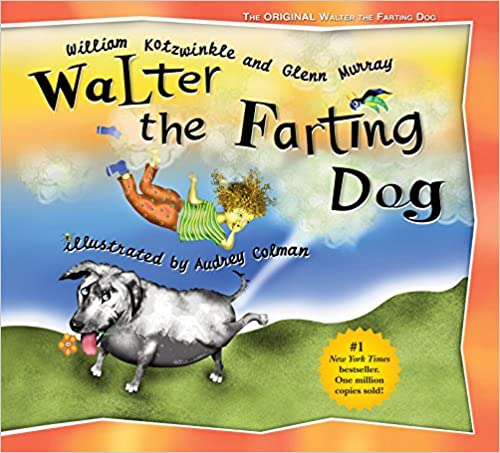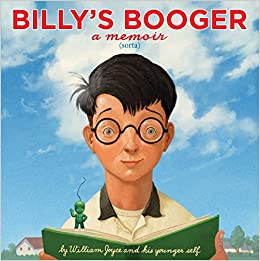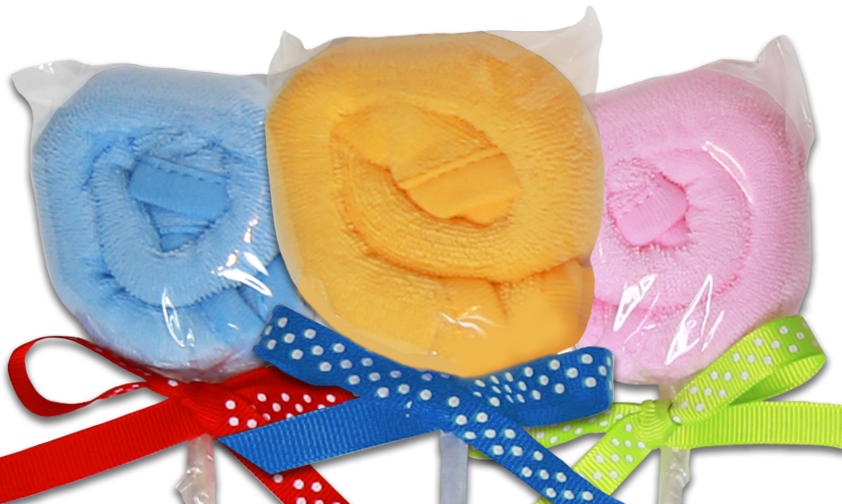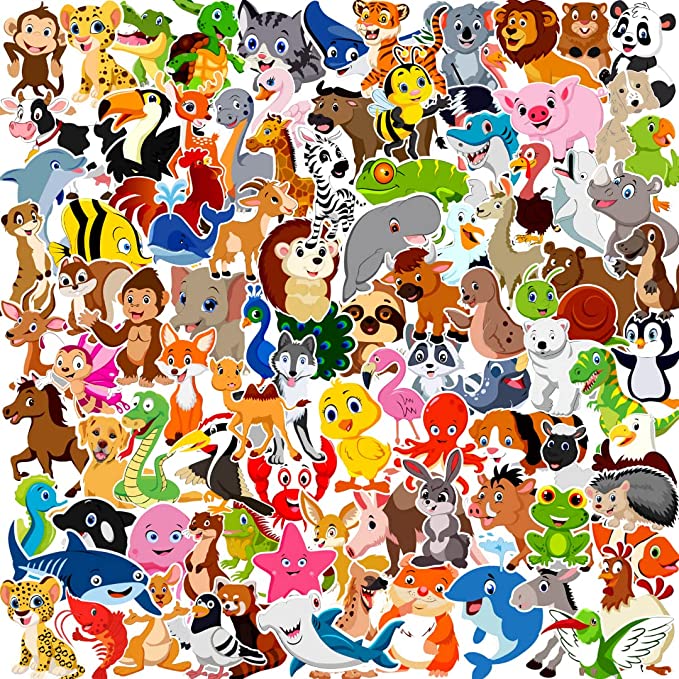 Bookplates
Write a message for each of the books. You may use the same message for all, or write a unique note fore each book.

The Lollipop Book Club will print a different quote under the gift note for every book.

The messages are printed on bookplate stickers for the child to place inside the book cover.