The Lollipop Book Club
Regular price
Sale price
324.00
Unit price
per
Sale
Sold out
Inspirational Quotes for Bookplates

After your personal note, an inspirational quote will be printed at the bottom of each bookplate.

Every month a different quote will be selected by our staff. The theme of these quotes center around reading.

Here are some examples:

"The more that you read, the more things you will know. The more that you learn, the more places you'll go." -Dr. Seuss

"Outside of a book, a dog is a man's best friend. Inside of a dog, it's too dark to read." -Groucho Marx

"There is more treasure in books than in all the pirates' loot on Treasure Island and best of all, you can enjoy these riches every day of your life." -Walt Disney

"When I say to a parent "read to a child", I don't want it to sound like medicine. I want it to sound like chocolate." -Mem Fox

"To learn to read is to light a fire; every syllable that is spelled out is a spark." -Victor Hugo, Les Miserables

"Reading is important, because if you can read, you can learn anything about everything and everything about anything." -Tomie dePaola

"A good book has no ending." -Robert Frost

"You can find magic wherever you look. Sit back and relax, all you need is a book." -Dr. Seuss

"A book is a dream that you hold in your hand." -Neil Gaiman

"You can never get a cup of tea large enough or a book long enough to suit me." -C.S. Lewis

"Never trust anyone who has not brought a book with them." -Lemony Snicket

"Good friends, good books, and a sleepy conscience: this is the ideal life." -Mark Twain
Book Descriptions

The Three Ninja Pigs: Why does this wolf think he can come to town and blow all the houses down? These three little pigs just aren't going to take it from that bully anymore! The first starts aikido lessons---he'll make mincemeat out of that wolf! His brother learns a little jujitsu--he'll chop that guy to pieces!

Truckery Rhymes: For generations these classic, high-octane rhymes, songs, and tales have been passed down from truck to truck. Lucky for us, the National Ambassador for Young People's Literature has collected them all into one really big, noisy volume. From "Peter Peter Payload Eater" to "Pop Blows the Diesel" to "Swing Around with Rosie," all the classic truckery rhymes are here. Find out which one is your favorite!

Big Friends: Birt and Etho are best friends. Together they play outside in big cardboard boxes. Sometimes they're kings, soldiers, astronauts. Sometimes they're pirates sailing wild seas and skies. But always, always they're Big friends. Then one day a new boy arrives, and he wants to join them. Can two become three?

Gigantosaurus: Four young dinosaurs are warned about the scary Gigantosaurus, so one of them volunteers to keep watch for the others while they play. But Bonehead, the lookout, quickly gets bored, and he can't resist shouting, "GIGANTOSAURUS!" just to see what the others do. When his friends finally wise up, Bonehead is in for a rather snappy (and crunchy) surprise!

William's Winter Nap: Just when William is ready to fall asleep in his cozy cabin, there is a tap on his window. A chilly chipmunk asks to stay, and Will scooches over in bed. "There's room for two--I'm sure we'll fit." The chipmunk is just the first in a parade of mammals, each bigger than the last, until the bed is full. Then a note is slipped beneath the door: "Do you have room for just one more?" William tugs the door to see who's there . . . only to find a great big BEAR! Is there enough space to spare? Will the other animals be willing to share? Kids will delight at each new guest's arrival and enjoy counting along as the animals keep scooching over to fit in William's bed. Linda Ashman's clever rhymes set up each page turn with suspense and humor, and the expressions on Chuck Groenink's characters are perfect. This is must reading for the dark time of year when everyone wants to hibernate!

Even Monsters Need to Sleep: What do you do before you go to bed at night? Bigfoot hugs his wooby extra tight, while aliens have pillow fights. Nessie gets a drink, then swims down deep. But in the end, everybody needs to sleep . . . even monsters!

Little Red Henry: Little redheaded Henry's family treats him like a baby. They dress him. They feed him. They brush his "widdle toofers." But he's not a baby anymore. He's a little boy who wants to do things for himself. So with his family watching anxiously from the wings, Henry sets out on a glorious day of independence. But will things swing too far in the other direction? In this charming reworking of the classic tale of the Little Red Hen, author Linda Urban and illustrator Madeline Valentine gently and humorously depict a family trying to find a middle ground between hovering over their youngest member and giving him room to grow.

Grandpa's Tractor: Grandpa Joe takes his grandson Timmy back to the site of his family's farm, where the old house and a ramshackle barn still stand. The visit stirs up memories for Grandpa Joe—in particular, the majesty of his own father's shiny red tractor, now rusting in the forgotten fields.

Tiny T. Rex and the Very Dark Dark: Tiny T. Rex and his friend Pointy are having a campout in the backyard! It is what best friends do. But without their nighty-lights, the dark outside suddenly seems VERY dark . . . and very full of spooky things. Good thing Tiny has a super-secret plan to keep the dark at bay! Full of warmth and plenty of laughs, this new adventure starring Tiny T. Rex shows that friends will always find a way to face their fears together—even when those fears are not what they seem!

Way Down Deep in the Deep Blue Sea: A young sea diver encounters numerous sea creatures while hunting for treasure. But not every undersea creature is friendly, as the explorer finds out when he's discovered by a shark. Fortunately, the young diver is safe in his own bathtub. 

Diggersaurs: A dozen dinosaur trucks CRUNCH, SCRAPE, CHOMP, and RUMBLE through this book as they work on roads and construction sites. Young dinosaur fans will love the inventive names--SCOOPERSAURUS! DUMPERSAURUS!--and rip-roaring sound effects as they count each new, numbered Jurassic giant. Whether they are building or demolishing, these helpful Diggersaurs are the coolest things in town! 

Superworm: Toad in trouble? Beetle in a jam? Never fear -- Superworm is here! And he's wiggling to the rescue! But when Superworm is captured by a wicked Wizard Lizard, will his friends find a way to help their favorite superhero escape?
Lollipops

Washcloth Lollipops: A great option for babies and kids who stay away from candy. Each washcloth is made of a soft cotton/polyester blend. Perfect for bath time! (Not available for chapter books.)

Little Lollipops: These little treats include a wide variety of cute animals and fun objects.  Rainbows, unicorns, fish, elephants, tigers, trains, dinosaurs, and fire engines are just some examples. Each one is about 2 inches in diameter.

Organic Lollipops: YumEarth Organic lollipops are the perfect solution for a child with allergies. Certified organic with no chemical dies and 100% natural colors and flavors. Made with real fruit extracts, 100% vegan, allergen-free, GMO-free, soy-free, nut-free, gluten-free, wheat-free and dairy-free. Lots of delicious flavors include grape, strawberry, mango, blueberry, sour apple, pomegranate, cherry and watermelon.

Big Lollipops: Our large lollipops guarantee big smiles when matched with great books! They are handcrafted and (almost) too cute to lick! Some themes include caterpillars, butterflies, dogs, cats, dragons, flowers, baseballs, ladybugs, birthday cakes and so much more. Each lollipop is at least 3 inches of sweetness.
Bookplates

Personalize every book with a message from the heart. You may write unique notes for every book or keep each one the same. For a special touch, we will add an inspirational quote at the bottom.
Shipping

The first book will ship within a week after the order is placed. The rest of the books in the subscription will ship close to this same date every month.

If you would like to delay the start of the subscription, you may elect a later date on the checkout page.

Every time a book is shipped, you will receive an email with a tracking number. You will know exactly when every single book is received by the recipient.
FAQs

How will the recipient know the length of the subscription?

A card is included in the first book with information about the gift, including the terms of the subscription.

Can I make changes to the book selections after the subscription is ordered?

We will happily assist you swap out any books that have not yet been shipped. Please submit your request through the Contact Us form.

Do subscriptions automatically renew?

No, we never renew subscriptions or charge your card after you place your initial order. We will alert you when the subscription has ended. If you would like to continue the service, you may place another order on the website.

Can I cancel the subscription before it is over?

No, we do not allow cancelations due to the highly customized service we provide. We will, however, work with you to tweak the book selections if reading preferences change.

Can siblings share a subscription?

Absolutely! Just remember to add extra lollipops.

Are there any options instead of lollipops?

Yes. You can choose to add stickers in lieu of lollipops. Each book will come with four 2"-3" stickers that can be used to decorate the inside covers of the books, water bottles, laptops, or any other object.

What if the child already has a book in the subscription?

While we cannot support returns or exchanges, we will gladly work with you before the books are sent. For example, if you would like to swap out a particular book, just submit a request through the Contact Us page.

Does The Lollipop Book Club ship to Canada?

No, we only ship within the United States.
Share
View full details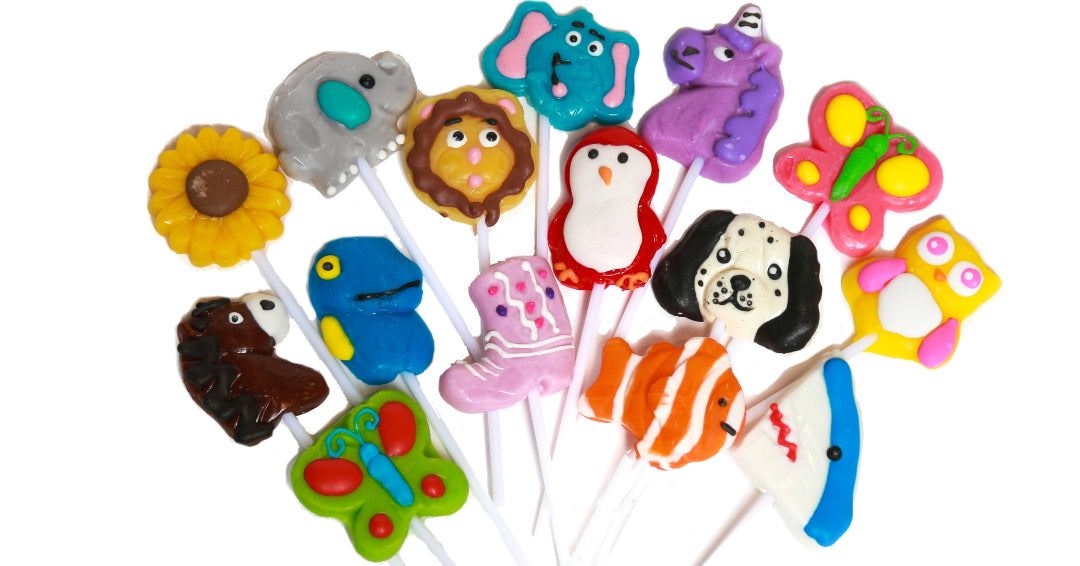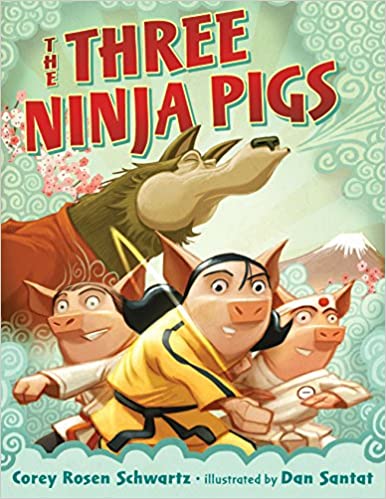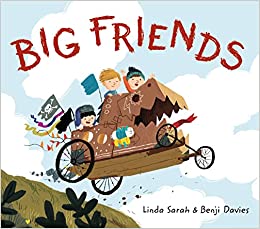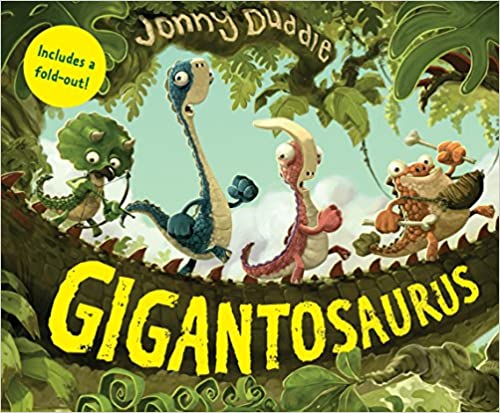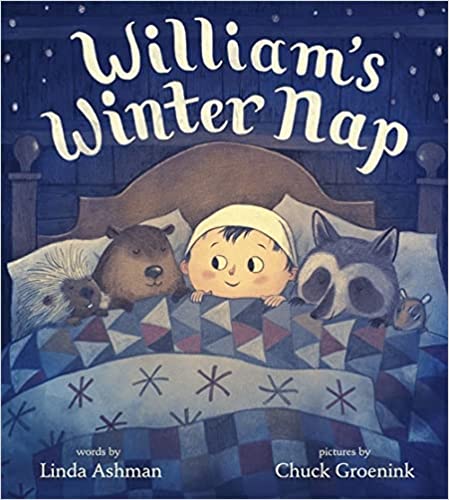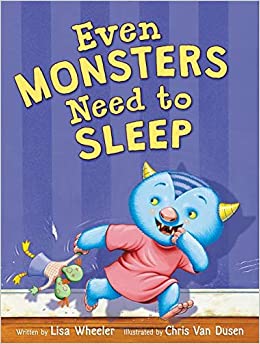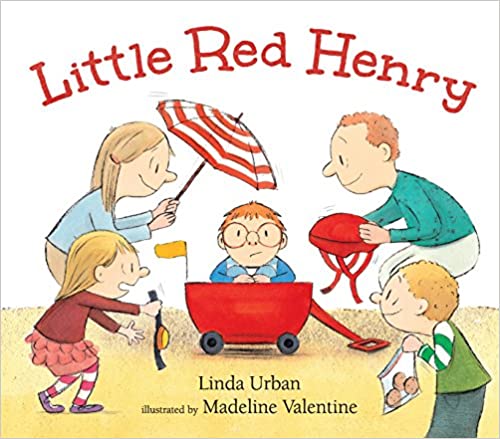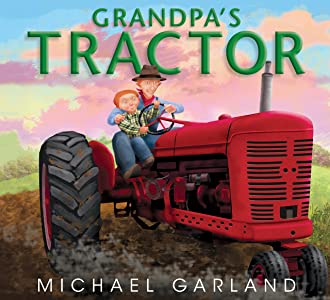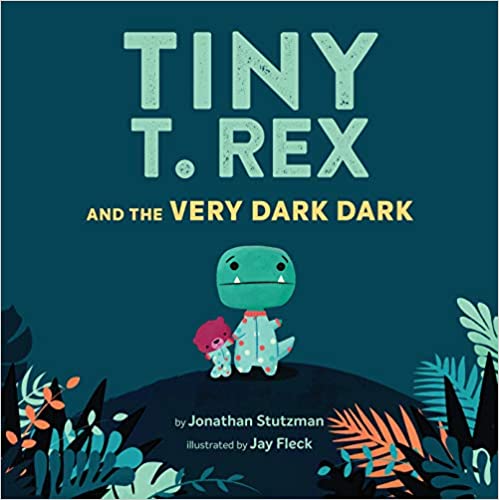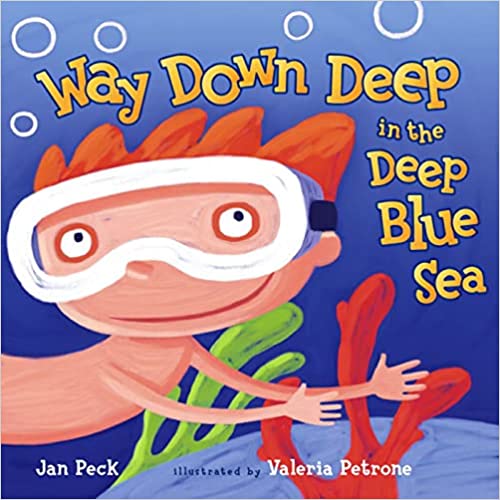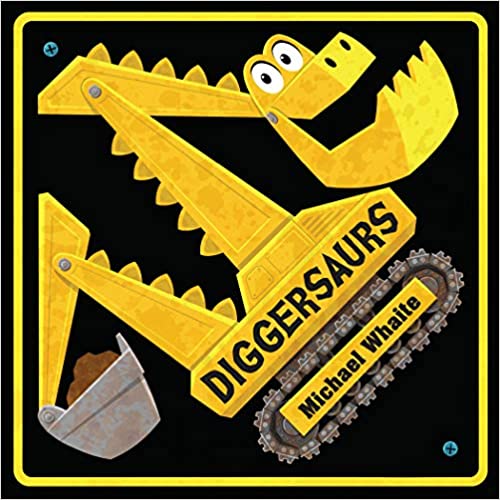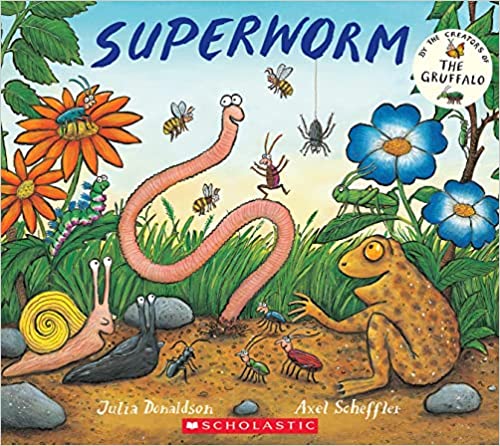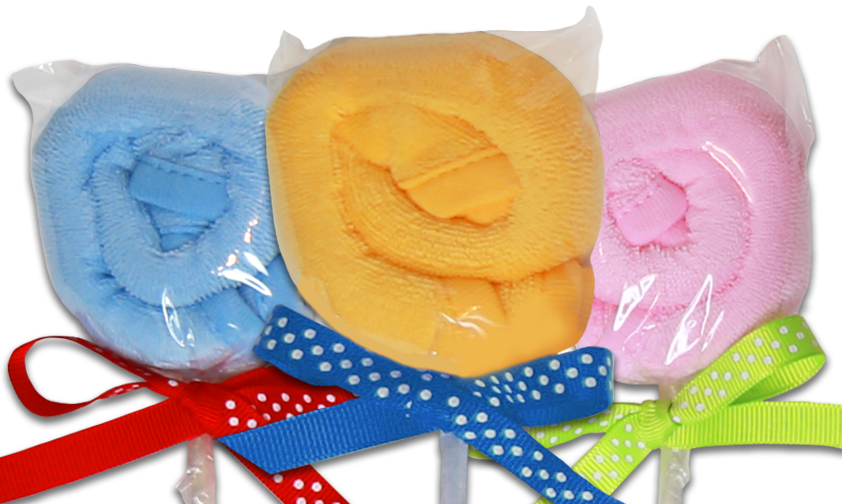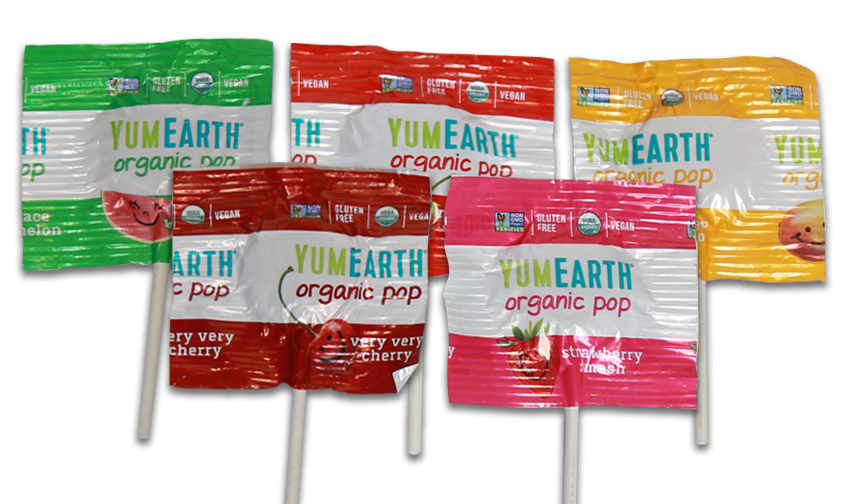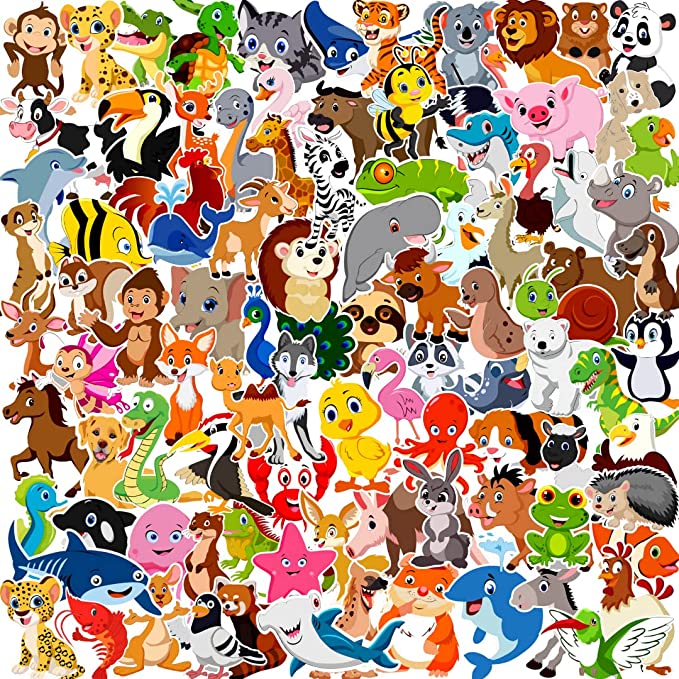 Bookplates
Write a message for each of the books. You may use the same message for all, or write a unique note fore each book.

The Lollipop Book Club will print a different quote under the gift note for every book.

The messages are printed on bookplate stickers for the child to place inside the book cover.