The Lollipop Book Club
Regular price
Sale price
324.00
Unit price
per
Sale
Sold out
Inspirational Quotes for Bookplates

After your personal note, an inspirational quote will be printed at the bottom of each bookplate.

Every month a different quote will be selected by our staff. The theme of these quotes center around reading.

Here are some examples:

"The more that you read, the more things you will know. The more that you learn, the more places you'll go." -Dr. Seuss

"Outside of a book, a dog is a man's best friend. Inside of a dog, it's too dark to read." -Groucho Marx

"There is more treasure in books than in all the pirates' loot on Treasure Island and best of all, you can enjoy these riches every day of your life." -Walt Disney

"When I say to a parent "read to a child", I don't want it to sound like medicine. I want it to sound like chocolate." -Mem Fox

"To learn to read is to light a fire; every syllable that is spelled out is a spark." -Victor Hugo, Les Miserables

"Reading is important, because if you can read, you can learn anything about everything and everything about anything." -Tomie dePaola

"A good book has no ending." -Robert Frost

"You can find magic wherever you look. Sit back and relax, all you need is a book." -Dr. Seuss

"A book is a dream that you hold in your hand." -Neil Gaiman

"You can never get a cup of tea large enough or a book long enough to suit me." -C.S. Lewis

"Never trust anyone who has not brought a book with them." -Lemony Snicket

"Good friends, good books, and a sleepy conscience: this is the ideal life." -Mark Twain
Book Descriptions

This Moose Belongs to Me: Wilfred is a boy with rules. He lives a very orderly life. It's fortunate, then, that he has a pet who abides by rules, such as not making noise while Wilfred educates him on his record collection. There is, however, one rule that Wilfred's pet has difficulty following: Going whichever way Wilfred wants to go. Perhaps this is because Wilfred's pet doesn't quite realize that he belongs to anyone. A moose can be obstinate in such ways. Fortunately, the two manage to work out a compromise. Let's just say it involves apples.


Beyond the Pond: A stunning picture book about the power of imagination, perfect for fans of Extra Yarn and Journey, from debut author-illustrator Joseph Kuefler. Just behind an ordinary house filled with too little fun, Ernest D. decides that today will be the day he explores the depths of his pond. Beyond the pond, he discovers a not-so-ordinary world that will change him forever.

Even Superheroes Have Bad Days: All kids have trouble getting a grip on their emotions, sometimes--even young superheroes! Action-packed illustrations and a dynamite rhyming text reveal the many ways superheroes can resist the super-temptation to cause a scene when they're sad, mad, frustrated, lonely, or afraid. Kids will find plenty of fun ideas in this energetic picture book to help them cope when they're having a bad day.

It Came in the Mail: Liam really wants some mail, so he writes a letter to his mailbox asking for something in return. His mailbox delivers, sending Liam more than he could have hoped for...and how! But as the mail starts to pile up, Liam realizes that the best packages and parcels are even better when shared with friends.


Boy + Bot: One day, a boy and a robot meet in the woods. They play. They have fun. But when Bot gets switched off, Boy thinks he's sick. The usual remedies--applesauce, reading a story--don't help, so Boy tucks the sick Bot in, then falls asleep. Bot is worried when he powers on and finds his friend powered off. He takes Boy home with him and tries all his remedies: oil, reading an instruction manual. Nothing revives the malfunctioning Boy! Can the Inventor help fix him? Using the perfect blend of sweetness and humor, this story of an adorable duo will win the hearts of the very youngest readers.

Mortimer: Mortimer will not be quiet and go to sleep. Not for his mother, or his father, or his seventeen sisters and brothers, not even for the police.

When a Dragon Moves In: On a beautiful day at the beach, a young boy brings his bucket, shovel, and imagination, and builds a perfect sand castle. Right away, a dragon moves in. The boy decides to befriend his dragon and they spend time roaming the shore, flying a kite, braving the waves, defying bullies, and roasting marshmallows—all while Dad is busy sunbathing and Mom is engrossed in her book. Unfortunately, no one believes the boy when he tries to share the news of this magnificent creature. That's when the mischief begins, and the dragon becomes a force to be reckoned with. While adults will recognize the naughty antics as a ploy for attention, children will dissolve into giggles as the dragon devours every last sandwich, blows bubbles in the lemonade, and leaves claw prints in the brownies. Maybe the dragon really is running amok on the beach, or maybe it's a little boy's imagination that is running wild.

Shiver Me Letters, A Pirate ABC: The captain of this brave and bumbling pirate crew has ordered them to capture the entire alphabet--and they'll walk the plank if they're missing a single letter! Now these swashbuckling mateys are embarking on an alphabet adventure unlike any other, and they won't (ahem, can't) rest until they've found an A, a Z, and everything in between.

A Perfectly Messed-Up Story: Little Louie's story keeps getting messed up, and he's not happy about it! What's the point of telling his tale if he can't tell it perfectly? But when he stops and takes a deep breath, he realizes that everything is actually just fine, and his story is a good one--imperfections and all.

Tiny T. Rex and the Impossible Hug: An unforgettable character teaches a lesson in overcoming obstacles: Tiny T. Rex has a HUGE problem. His friend Pointy needs cheering up and only a hug will do. But with his short stature and teeny T. Rex arms, is a hug impossible? Not if Tiny has anything to say about it! Join this plucky little dinosaur in his very first adventure, Tiny T. Rex and the Impossible Hug—a warm and funny tale that proves the best hugs come from the biggest hearts.

Neville: The story's simple charm comes to life in Juster's well-paced, spare language. Karas' deft mixed-media sketches carry remarkable weight. A harmonious blend of text and illustration, this is a warm, reassuring choice for all children who know the anxieties that come with big life changes.

Bats at the Ballgame: You think humans are the only ones who enjoy America's national pastime? Grab your bat—the other kind—and your mitt, because it's a whole new ballgame when evening falls and bats come fluttering from the rafters to watch their all-stars compete. Get set to be transported to the right-side-up and upside-down world of bats at play, as imagined and illustrated by bestselling author-illustrator Brian Lies. Hurry up! Come one—come all! We're off to watch the bats play ball!
Lollipops

Washcloth Lollipops: A great option for babies and kids who stay away from candy. Each washcloth is made of a soft cotton/polyester blend. Perfect for bath time! (Not available for chapter books.)

Little Lollipops: These little treats include a wide variety of cute animals and fun objects.  Rainbows, unicorns, fish, elephants, tigers, trains, dinosaurs, and fire engines are just some examples. Each one is about 2 inches in diameter.

Organic Lollipops: YumEarth Organic lollipops are the perfect solution for a child with allergies. Certified organic with no chemical dies and 100% natural colors and flavors. Made with real fruit extracts, 100% vegan, allergen-free, GMO-free, soy-free, nut-free, gluten-free, wheat-free and dairy-free. Lots of delicious flavors include grape, strawberry, mango, blueberry, sour apple, pomegranate, cherry and watermelon.

Big Lollipops: Our large lollipops guarantee big smiles when matched with great books! They are handcrafted and (almost) too cute to lick! Some themes include caterpillars, butterflies, dogs, cats, dragons, flowers, baseballs, ladybugs, birthday cakes and so much more. Each lollipop is at least 3 inches of sweetness.
Bookplates

Personalize every book with a message from the heart. You may write unique notes for every book or keep each one the same. For a special touch, we will add an inspirational quote at the bottom.
Shipping

The first book will ship within a week after the order is placed. The rest of the books in the subscription will ship close to this same date every month.

If you would like to delay the start of the subscription, you may elect a later date on the checkout page.

Every time a book is shipped, you will receive an email with a tracking number. You will know exactly when every single book is received by the recipient.
FAQs

How will the recipient know the length of the subscription?

A card is included in the first book with information about the gift, including the terms of the subscription.

Can I make changes to the book selections after the subscription is ordered?

We will happily assist you swap out any books that have not yet been shipped. Please submit your request through the Contact Us form.

Do subscriptions automatically renew?

No, we never renew subscriptions or charge your card after you place your initial order. We will alert you when the subscription has ended. If you would like to continue the service, you may place another order on the website.

Can I cancel the subscription before it is over?

No, we do not allow cancelations due to the highly customized service we provide. We will, however, work with you to tweak the book selections if reading preferences change.

Can siblings share a subscription?

Absolutely! Just remember to add extra lollipops.

Are there any options instead of lollipops?

Yes. You can choose to add stickers in lieu of lollipops. Each book will come with four 2"-3" stickers that can be used to decorate the inside covers of the books, water bottles, laptops, or any other object.

What if the child already has a book in the subscription?

While we cannot support returns or exchanges, we will gladly work with you before the books are sent. For example, if you would like to swap out a particular book, just submit a request through the Contact Us page.

Does The Lollipop Book Club ship to Canada?

No, we only ship within the United States.
Share
View full details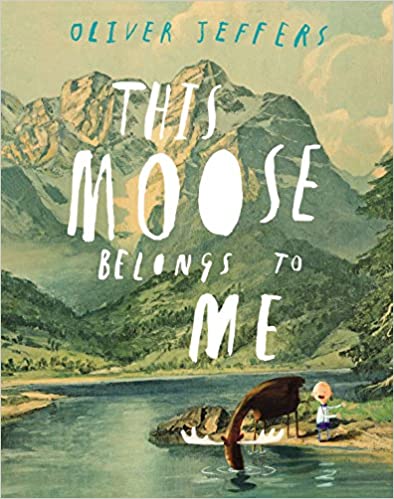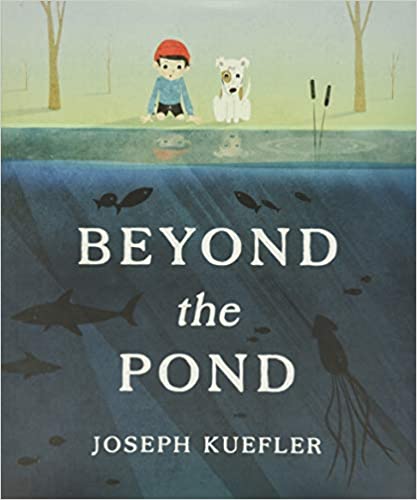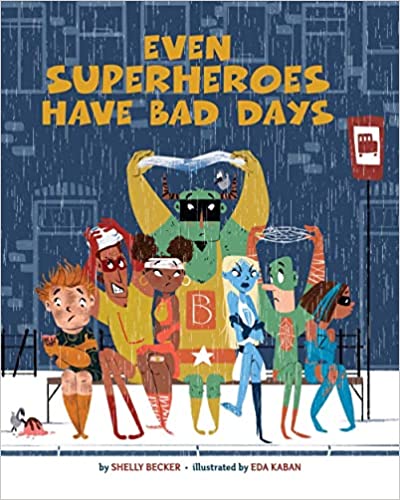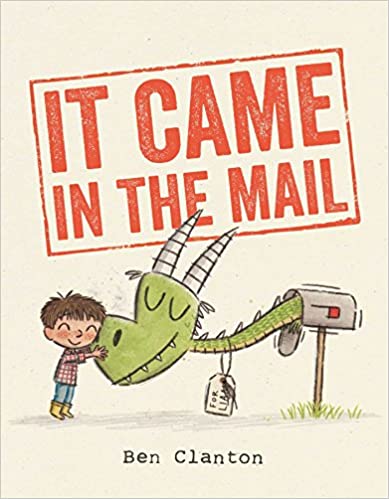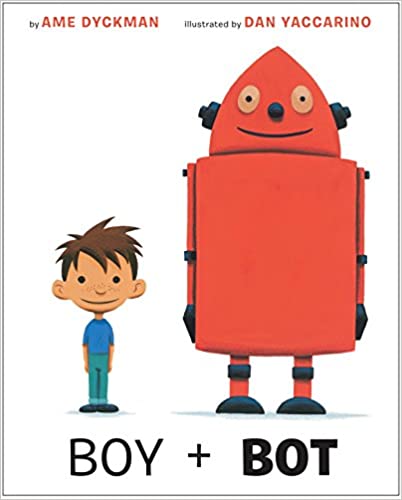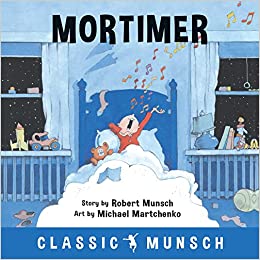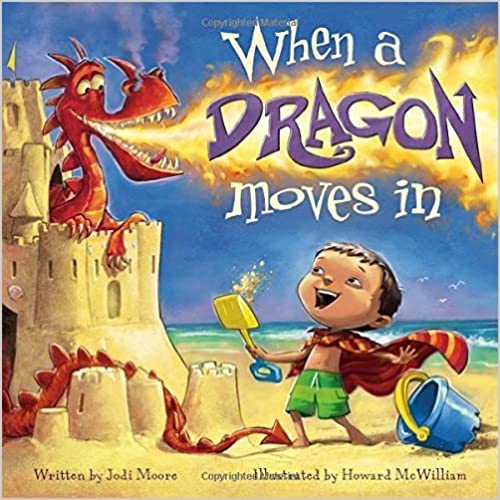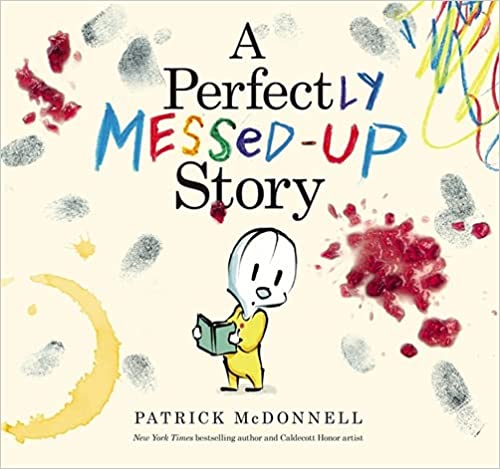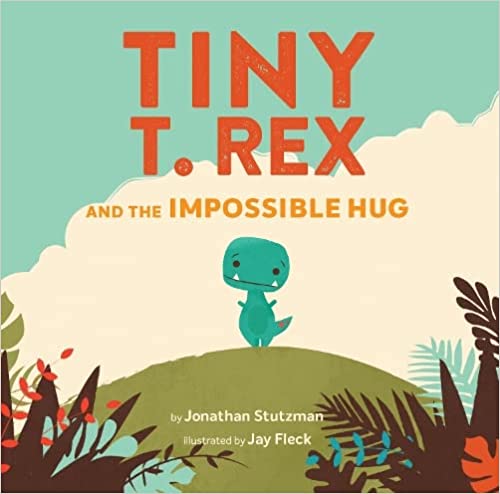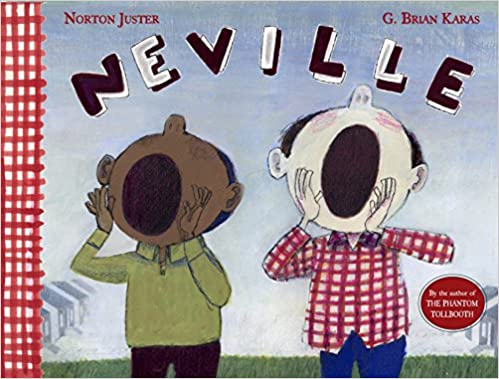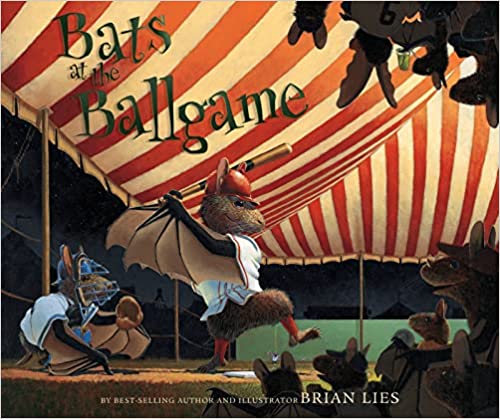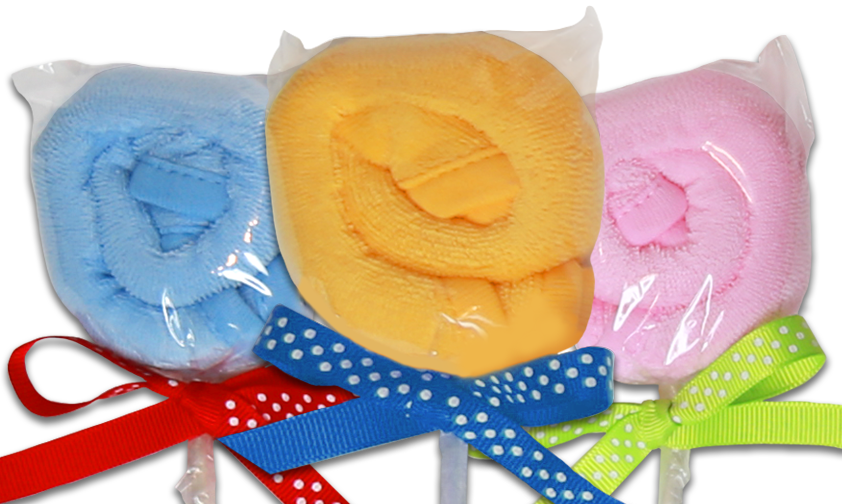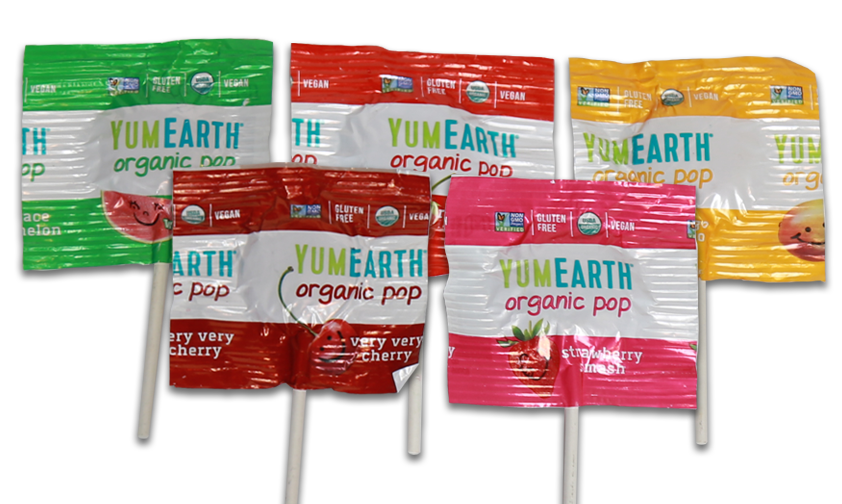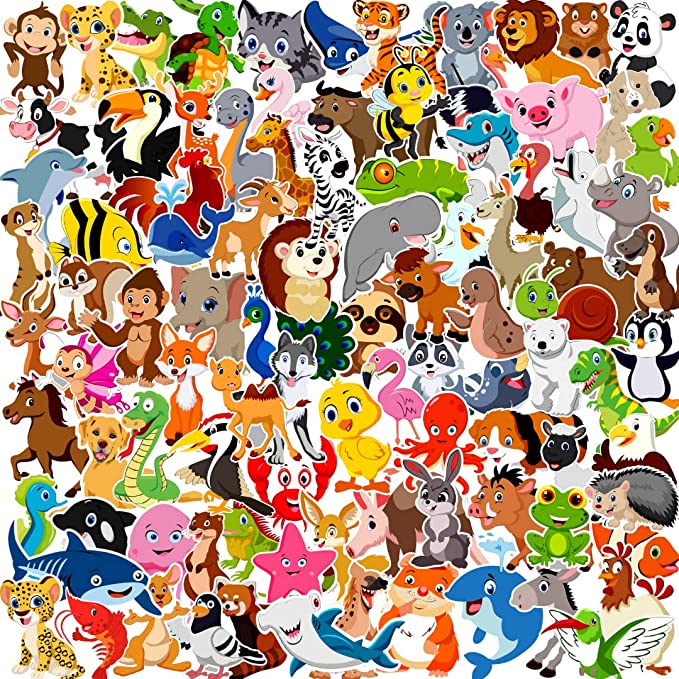 Bookplates
Write a message for each of the books. You may use the same message for all, or write a unique note fore each book.

The Lollipop Book Club will print a different quote under the gift note for every book.

The messages are printed on bookplate stickers for the child to place inside the book cover.