The Lollipop Book Club
Regular price
Sale price
324.00
Unit price
per
Sale
Sold out
Inspirational Quotes for Bookplates

After your personal note, an inspirational quote will be printed at the bottom of each bookplate.

Every month a different quote will be selected by our staff. The theme of these quotes center around reading.

Here are some examples:

"The more that you read, the more things you will know. The more that you learn, the more places you'll go." -Dr. Seuss

"Outside of a book, a dog is a man's best friend. Inside of a dog, it's too dark to read." -Groucho Marx

"There is more treasure in books than in all the pirates' loot on Treasure Island and best of all, you can enjoy these riches every day of your life." -Walt Disney

"When I say to a parent "read to a child", I don't want it to sound like medicine. I want it to sound like chocolate." -Mem Fox

"To learn to read is to light a fire; every syllable that is spelled out is a spark." -Victor Hugo, Les Miserables

"Reading is important, because if you can read, you can learn anything about everything and everything about anything." -Tomie dePaola

"A good book has no ending." -Robert Frost

"You can find magic wherever you look. Sit back and relax, all you need is a book." -Dr. Seuss

"A book is a dream that you hold in your hand." -Neil Gaiman

"You can never get a cup of tea large enough or a book long enough to suit me." -C.S. Lewis

"Never trust anyone who has not brought a book with them." -Lemony Snicket

"Good friends, good books, and a sleepy conscience: this is the ideal life." -Mark Twain
Book Descriptions

The Donkey Egg: Bear would rather sleep all day than work on his farm, and Fox knows just the kind of help he needs --a donkey! When Fox tricks Bear into buying a donkey egg, Bear can't wait for it to hatch so he can meet his new friend. But donkeys don't come from eggs! And when the "egg" finally opens, Bear gets a fruity surprise. Luckily, Bear doesn't have to face disappointment alone . . . Hare is there to help!

Lyle, Lyle, Crocodile: Lyle the crocodile lives in a house on East 88th Street in New York City. Lyle enjoys helping the Primm family with everyday chores, and playing with the neighborhood kids. He's the happiest crocodile any home ever had…until one neighbor insists that Lyle belongs in a zoo! Mr. Grumps and his cat, Loretta, don't like crocodiles, and everything Lyle does to win them over seems to go wrong. It will take all of Lyle's charm—and courage—to reveal the hero, and friend, behind the big, crocodile smile.

Ida, Always: Gus lives in a big park in the middle of an even bigger city, and he spends his days with Ida. Ida is right there. Always. Then one sad day, Gus learns that Ida is very sick, and she isn't going to get better. The friends help each other face the difficult news with whispers, sniffles, cuddles, and even laughs. Slowly Gus realizes that even after Ida is gone, she will still be with him—through the sounds of their city, and the memories that live in their favorite spots. Ida, Always is an exquisitely told story of two best friends—inspired by a real bear friendship—and a gentle, moving, needed reminder that loved ones lost will stay in our hearts, always. 

The Bookstore Cat: The bookstore cat is an adorable . . .bossy . . .cuddly cat. He is everything from intelligent and loyal to naughty and vocal! But most of all, the bookstore cat is a well-loved (and well-read) kitty. Follow his funny antics from A to Z through a day in his bustling, book-filled shop. The Bookstore Cat is based on a Victorian parlor game, The Minister's Cat, in which players try to think of adjectives to describe the cat in alphabetical order. Readers can extend the fun of the book by playing their own version of the game.

Grandpa's Teeth: Grandpa's teeth, handmade by the finest Swiss craftsman, are gone—stolen from his bedside table! Grandpa suspects anyone who doesn't smile widely enough to prove that their teeth are their own. Soon everyone in town is smiling—all the time—and their ghastly grins are frightening the tourists away. Can the culprit be caught before the whole town cracks up? Popular Australion cartoonist Rod Clement, illustrator of Edward the Emu and Edwina the Emu by Sheena Knowles, has created a rollicking whodunit with a surprise ending that will have readers grinning from ear to ear.

The Little Red Hen (Makes a Pizza): The familiar story of the Little Red Hen gets a fresh new twist as she goes through the process of making a pizza--with no help from her friends, of course. In the end, though, the little hen's friends come through in a refreshing and surprising way. 

The Fantastic Bureau of Imagination: Every day, special figment agent Sparky delivers all the mail the FBI receives to the proper department, like the Office of the Unexplainable or the Department of Dreams. It's a big job, but Sparky keeps everything running smoothly . . until disaster strikes when the Cave of Untold Stories overflows and threatens to topple the whole bureau. It turns out too many people have been holding in their big ideas, and now Sparky must recruit more agents to share their dreams, songs, and stories with the world. And now, dear reader, will you join the effort and become a special agent before it's too late? The FBI is counting on you!

Evergreen: Evergreen the squirrel is afraid of many things: thunder, hawks, and the dark paths of Buckthorn Forest. But when her mother tasks Evergreen with delivering soup to her sick Granny Oak, the little squirrel must face her fears and make the journey. Along the way, Evergreen is met by other forest dwellers - some want to help her, but some want her mother's delicious soup! It's up to Evergreen to stay the course, and those who help her will surprise and delight young readers. Using an art style reminiscent of the work of William Steig and Arnold Lobel, Matthew Cordell creates a classic tale of bravery and love.

Inky the Octopus: Follow Inky the octopus as he escapes from his tank at the National Aquarium of New Zealand to the open ocean! Based on a true story, this ocean picture book for children ages 4-7 chronicles the adventure that the real-life Inky might have taken on his escape to freedom. The best octopus book for kids looking to learn more about aquatic animals, marine biology, and aquariums, this delightful tale about a daring octopus's big dreams makes a wonderful gift for children for back-to-school, holidays, and summer reading!

Is This Your Class Pet?: Arfy is a reading buddy, visiting schools and helping kids who are learning to read. One day, upon arriving home, Arfy notices a stowaway in his vest pocket--a turtle! Arfy must write letters to each of the teachers--and even the principal!--to find the classroom whose terrarium is missing this little terrapin. Can Arfy get this little lady back to her rightful class?

Arnie the Doughnut:  Arnie was fascinated as he watched the customers stream into the bakery. One by one, doughnuts were chosen, placed in paper bags, and whisked away with their new owners. Some went by the dozen in giant boxes. "Good-bye!" Arnie yelled to each doughnut. "Have a good trip!" "This is so exciting!" Arnie beamed. "I wonder who will choose ME?" At first glance, Arnie looks like an average doughnut--round, cakey, with a hole in the middle, iced and sprinkled. He was made by one of the best bakeries in town, and admittedly his sprinkles are candy-colored. Still, a doughnut is just a doughnut, right? WRONG! Not if Arnie has anything to say about it. And, for a doughnut, he sure seems to have an awful lot to say. Can Arnie change the fate of all doughnuts--or at least have a hand in his own future? Well, you'll just have to read this funny story and find out for yourself. 

The Wolf's Story: No, please. Look at me. Would I LIE to you? It was the old woman who started it. Everyone knows there are at least two sides to every story, and if you believe in the big-eared, sharp-toothed villain of Little Red Riding Hood, there's a logical explanation for everything. As our antihero tells it, it all starts with the helpful wolf doing odd jobs for Grandma (are you sure you don't want to sit a little closer?). How was he to know that he spoiled Little Red would come along and ruin a good working relationship? Zooming in dramatically from strategic angles, the amusing illustrations offer visual clues that this is a story to be taken with a grain of salt -- and a lot of giggling.
Lollipops

Washcloth Lollipops: A great option for babies and kids who stay away from candy. Each washcloth is made of a soft cotton/polyester blend. Perfect for bath time! (Not available for chapter books.)

Little Lollipops: These little treats include a wide variety of cute animals and fun objects.  Rainbows, unicorns, fish, elephants, tigers, trains, dinosaurs, and fire engines are just some examples. Each one is about 2 inches in diameter.

Organic Lollipops: YumEarth Organic lollipops are the perfect solution for a child with allergies. Certified organic with no chemical dies and 100% natural colors and flavors. Made with real fruit extracts, 100% vegan, allergen-free, GMO-free, soy-free, nut-free, gluten-free, wheat-free and dairy-free. Lots of delicious flavors include grape, strawberry, mango, blueberry, sour apple, pomegranate, cherry and watermelon.

Big Lollipops: Our large lollipops guarantee big smiles when matched with great books! They are handcrafted and (almost) too cute to lick! Some themes include caterpillars, butterflies, dogs, cats, dragons, flowers, baseballs, ladybugs, birthday cakes and so much more. Each lollipop is at least 3 inches of sweetness.
Bookplates

Personalize every book with a message from the heart. You may write unique notes for every book or keep each one the same. For a special touch, we will add an inspirational quote at the bottom.
Shipping

The first book will ship within a week after the order is placed. The rest of the books in the subscription will ship close to this same date every month.

If you would like to delay the start of the subscription, you may elect a later date on the checkout page.

Every time a book is shipped, you will receive an email with a tracking number. You will know exactly when every single book is received by the recipient.
FAQs

How will the recipient know the length of the subscription?

A card is included in the first book with information about the gift, including the terms of the subscription.

Can I make changes to the book selections after the subscription is ordered?

We will happily assist you swap out any books that have not yet been shipped. Please submit your request through the Contact Us form.

Do subscriptions automatically renew?

No, we never renew subscriptions or charge your card after you place your initial order. We will alert you when the subscription has ended. If you would like to continue the service, you may place another order on the website.

Can I cancel the subscription before it is over?

No, we do not allow cancelations due to the highly customized service we provide. We will, however, work with you to tweak the book selections if reading preferences change.

Can siblings share a subscription?

Absolutely! Just remember to add extra lollipops.

Are there any options instead of lollipops?

Yes. You can choose to add stickers in lieu of lollipops. Each book will come with four 2"-3" stickers that can be used to decorate the inside covers of the books, water bottles, laptops, or any other object.

What if the child already has a book in the subscription?

While we cannot support returns or exchanges, we will gladly work with you before the books are sent. For example, if you would like to swap out a particular book, just submit a request through the Contact Us page.

Does The Lollipop Book Club ship to Canada?

No, we only ship within the United States.
Share
View full details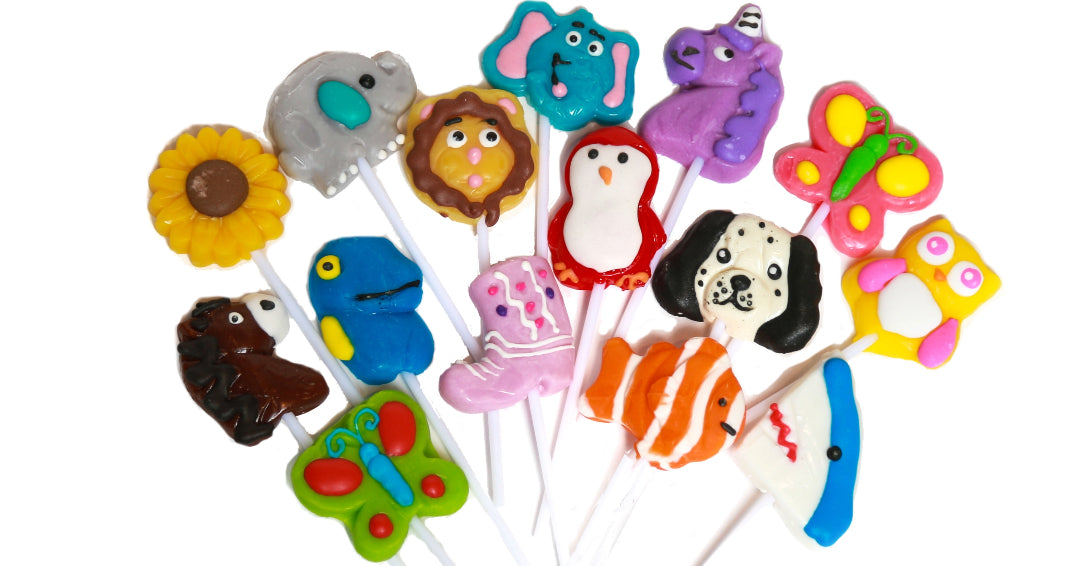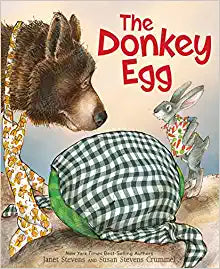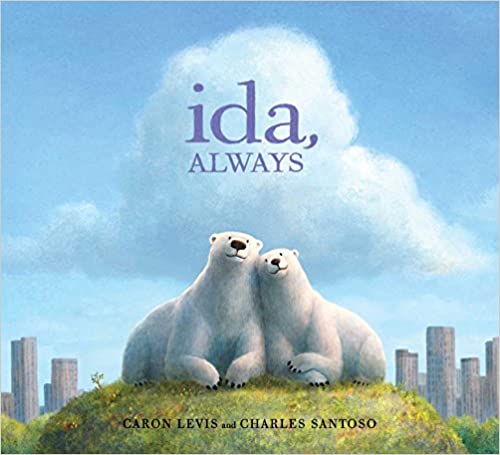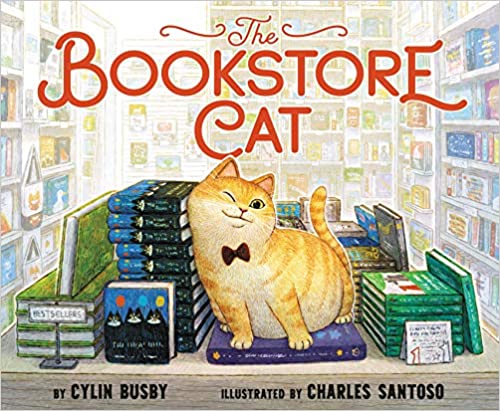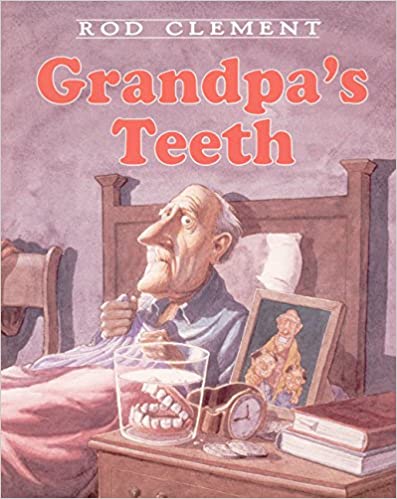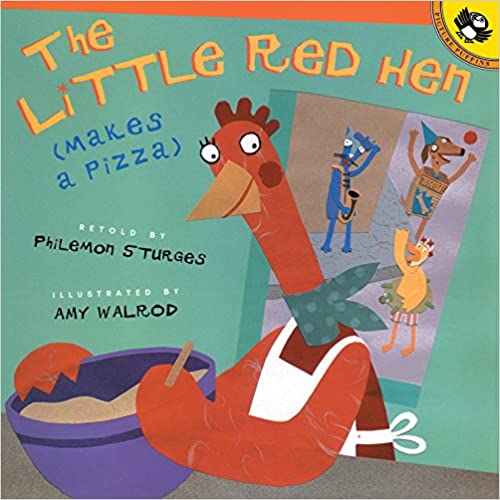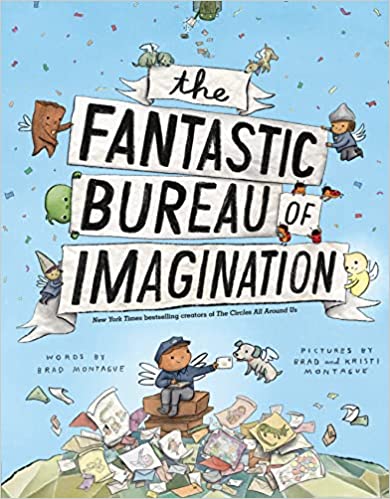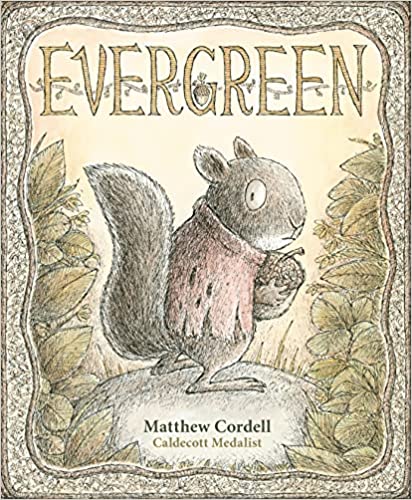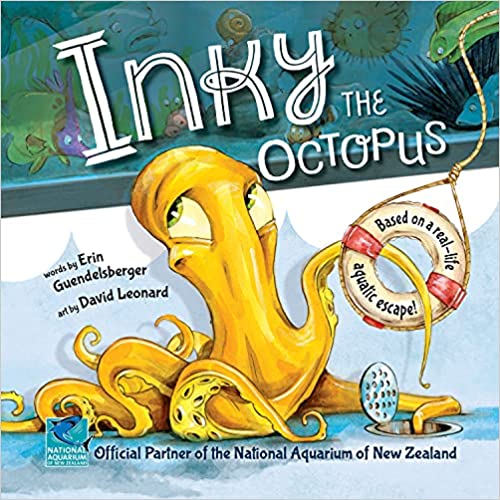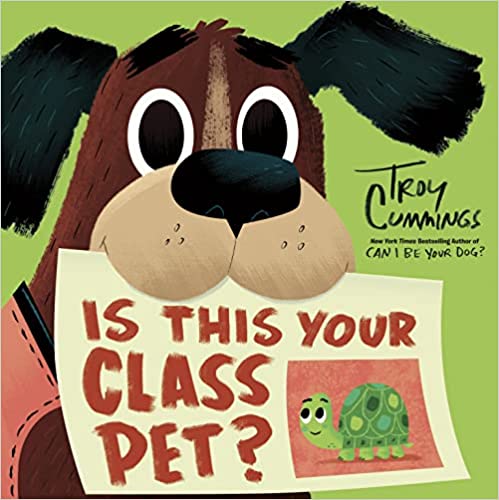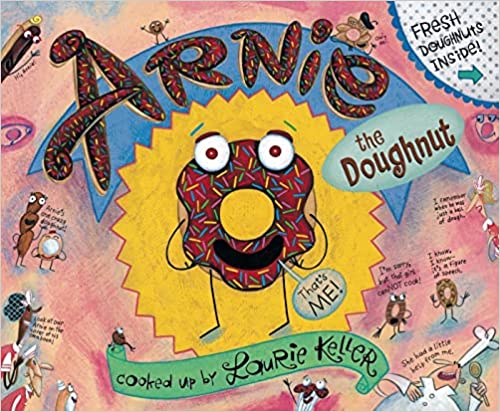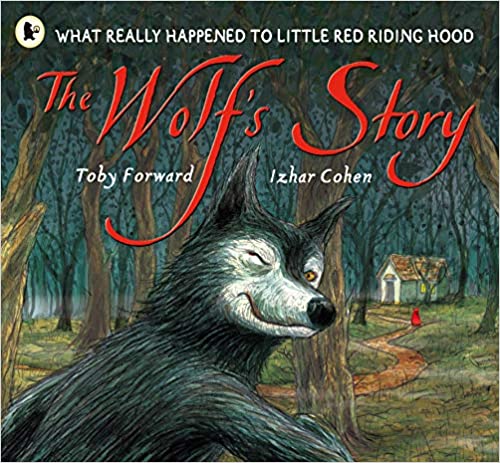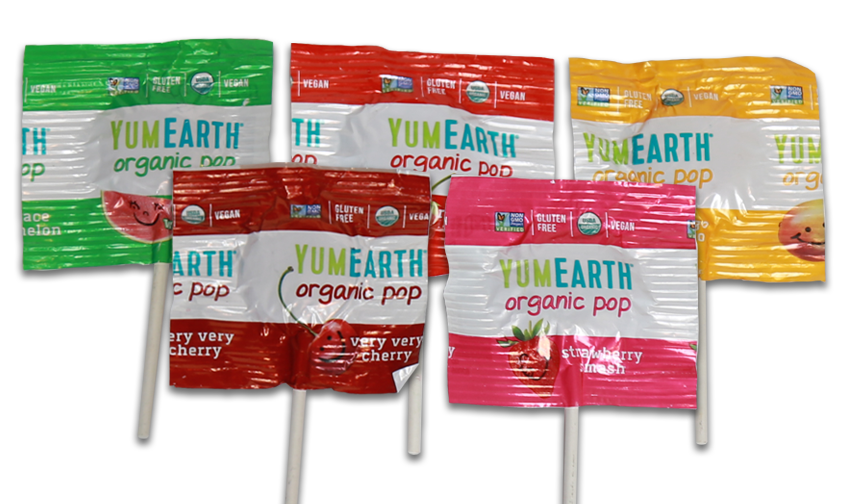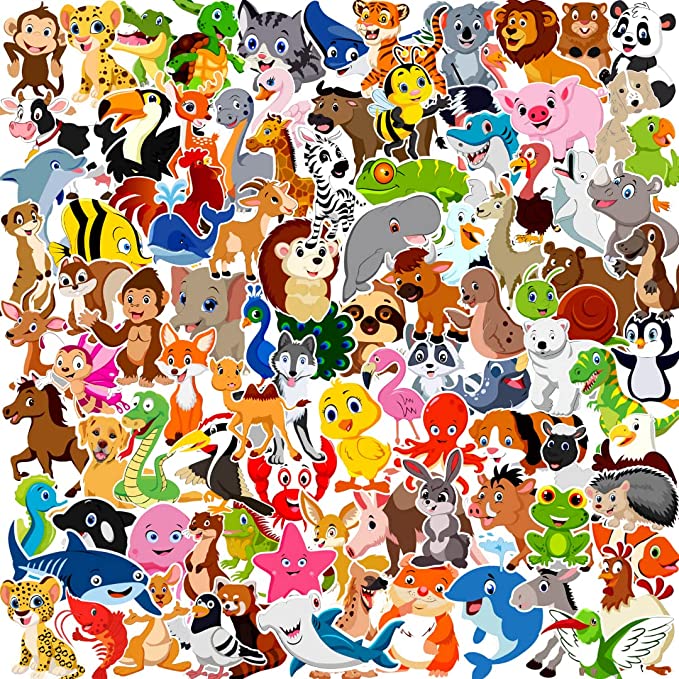 Bookplates
Write a message for each of the books. You may use the same message for all, or write a unique note fore each book.

The Lollipop Book Club will print a different quote under the gift note for every book.

The messages are printed on bookplate stickers for the child to place inside the book cover.