The Lollipop Book Club
Regular price
Sale price
324.00
Unit price
per
Sale
Sold out
Inspirational Quotes for Bookplates

After your personal note, an inspirational quote will be printed at the bottom of each bookplate.

Every month a different quote will be selected by our staff. The theme of these quotes center around reading.

Here are some examples:

"The more that you read, the more things you will know. The more that you learn, the more places you'll go." -Dr. Seuss

"Outside of a book, a dog is a man's best friend. Inside of a dog, it's too dark to read." -Groucho Marx

"There is more treasure in books than in all the pirates' loot on Treasure Island and best of all, you can enjoy these riches every day of your life." -Walt Disney

"When I say to a parent "read to a child", I don't want it to sound like medicine. I want it to sound like chocolate." -Mem Fox

"To learn to read is to light a fire; every syllable that is spelled out is a spark." -Victor Hugo, Les Miserables

"Reading is important, because if you can read, you can learn anything about everything and everything about anything." -Tomie dePaola

"A good book has no ending." -Robert Frost

"You can find magic wherever you look. Sit back and relax, all you need is a book." -Dr. Seuss

"A book is a dream that you hold in your hand." -Neil Gaiman

"You can never get a cup of tea large enough or a book long enough to suit me." -C.S. Lewis

"Never trust anyone who has not brought a book with them." -Lemony Snicket

"Good friends, good books, and a sleepy conscience: this is the ideal life." -Mark Twain
Book Descriptions

Chez Bob: Welcome to Chez Bob, which seems like a real restaurant...until you realize...it's on an alligator's NOSE! Bob's got a hidden plan for his customers: "Birds will come to eat, but I will eat the birds!" As they fly in from all over the world to dine on Bob's face, something starts to happen that takes the lazy, hungry reptile by surprise -- the birds stay. "More yummy birds!" he rejoices -- he'll want for nothing! But when the time is right, will Bob make the right choice?

A House for Hermit Crab: A hermit crab who has outgrown his old shell moves into a new one, which he decorates and enhances with the various sea creatures he meets in his travels.

The Wolf, The Duck, and The Mouse: When a woeful mouse is swallowed by a wolf, he quickly learns he is not alone: a duck has already set up digs, and, boy, has that duck got it figured out! Turns out it's pretty nice in there, with delicious food and elegant table settings, courtesy of the wolf's unchecked gluttony. And there's something even better: no more fear of being eaten by a wolf! In fact, life is pretty good, until a hunter shows up. . . . With a nod to traditional fables and a wink to the reader, the award-winning Mac Barnett and Jon Klassen offer a tale of cooperation and creative cuisine that is sure to go down easy. 

The Rooster Who Would Not Be Quiet: La Paz is a happy, but noisy village. A little peace and quiet would make it just right. So the villagers elect the bossy Don Pepe as their mayor. Before long, singing of any kind is outlawed. Even the teakettle is afraid to whistle!But there is one noisy rooster who doesn't give two mangos about this mayor's silly rules. Instead, he does what roosters were born to do.He sings: "Kee-kee-ree-KEE!" Carmen Deedy's masterfully crafted allegory and Eugene Yelchin's bright, whimsical mixed-media paintings celebrate the spirit of freedom -- and the courage of those who are born to sing at any cost.

Peanut Butter & Cupcake: What's a little piece of bread to do when he's feeling lonely? Find a friend, of course! And that's exactly what Peanut Butter tries to do. But sometimes friends are hard to come by, especially when Hamburger has to walk his (hot) dogs, Cupcake is too busy building castles in her sprinkle box, and Egg laughs so hard he starts to crack up! Does Peanut Butter have a soulmate? Young readers will know the answer long before Peanut Butter does and laugh along with each mismatched pairing. In a story that pairs silliness with poignancy, and friendship with anthropomorphic food, Terry Border, the photography mastermind behind the Bent Objects project, makes a triumphant entrance into the children's book world. Complete with a rhyming refrain, this is sure to be a favorite family read-aloud--and laugh-aloud.

The Gruffalo: A mouse is taking a stroll through the deep, dark wood when along comes a hungry fox, then an owl, and then a snake. The mouse is good enough to eat but smart enough to know this, so he invents . . . the gruffalo! As Mouse explains, the gruffalo is a creature with terrible claws, and terrible tusks in its terrible jaws, and knobbly knees and turned-out toes, and a poisonous wart at the end of its nose. But Mouse has no worry to show. After all, there's no such thing as a gruffalo. . . .

The True Story of the 3 Little Pigs!: For those who think they know the story of the Three Little Pigs and the Big, Bad Wolf, here it is as they've never heard it before. In this highly acclaimed, laugh-out-loud collaboration between Scieszka and Smith, Alexander T. Wolf tells his side of the incident.

After the Fall: Everyone knows that when Humpty Dumpty sat on a wall, Humpty Dumpty had a great fall. But what happened after? Caldecott Medalist Dan Santat's poignant tale follows Humpty Dumpty, an avid bird watcher whose favorite place to be is high up on the city wall--that is, until after his famous fall. Now terrified of heights, Humpty can longer do many of the things he loves most. Will he summon the courage to face his fear?

Too Many Carrots: Rabbit loves carrots and that's a big problem! In this phenomenal bestseller, Rabbit loves carrots a little too much. In fact, his carrots are crowding him out of his cozy burrow. When his friends offer to help, they're just asking for trouble, a lot of trouble! This charming and lovingly illustrated children's book, by acclaimed author Katy Hudson (A Loud Winter's Nap and Bear and Duck), shows how friendships get us over the rough spots in life, even if the going gets a little bumpy. 

Don't Eat Bees, Life Lessons from Chip the Dog: Are you a dog in need of advice? Fear not: Chip the dog is ON IT in this super-silly guide to living your best canine life. Chip is seven; he knows things. Like what to eat (important papers, the fancy bird the humans cooked for the fancy dinner, Grandpa's teeth), and what not to eat (bees). He won't get those mixed up, will he? Pet lovers will see their own goofy fur-friends in Chip's earnest yet ridiculous antics, and readers who love funny animal stories will find their next favorite book buddy with Chip the dog, who's patiently waiting to eat your homework and slobber on your clothes.

Gladys the Magic Chicken: Gladys the chicken must be magic. After all, for everyone who encounters her, a wish is granted. The Shepherd Boy wishes to be beautiful, the Brave Swordsman wishes to join the Royal Guard, the Purple Pooh-bah wishes for his only daughter to be happy, and the Learned Princess wishes to escape the palace. And one by one, each of these wishes comes true. But . . . is Gladys really magic? Or is everyone making their own fortune? Either way, it adds up to one heck of an adventure for a chicken named Gladys. Blending a classic storybook feel with a thoroughly modern sense of humor, this side-splitting read aloud is perfect for anyone who wishes to see magic in the world—even if they are only looking at a chicken.

Roxaboxen: Marian called it Roxaboxen. There across the road, it looked like any rocky hill--nothing but sand and rocks, some old wooden boxes, and cactus--but it was a special place, where all you needed to gallop fast and free were a stick and a soaring imagination. 
Lollipops

Washcloth Lollipops: A great option for babies and kids who stay away from candy. Each washcloth is made of a soft cotton/polyester blend. Perfect for bath time! (Not available for chapter books.)

Little Lollipops: These little treats include a wide variety of cute animals and fun objects.  Rainbows, unicorns, fish, elephants, tigers, trains, dinosaurs, and fire engines are just some examples. Each one is about 2 inches in diameter.

Organic Lollipops: YumEarth Organic lollipops are the perfect solution for a child with allergies. Certified organic with no chemical dies and 100% natural colors and flavors. Made with real fruit extracts, 100% vegan, allergen-free, GMO-free, soy-free, nut-free, gluten-free, wheat-free and dairy-free. Lots of delicious flavors include grape, strawberry, mango, blueberry, sour apple, pomegranate, cherry and watermelon.

Big Lollipops: Our large lollipops guarantee big smiles when matched with great books! They are handcrafted and (almost) too cute to lick! Some themes include caterpillars, butterflies, dogs, cats, dragons, flowers, baseballs, ladybugs, birthday cakes and so much more. Each lollipop is at least 3 inches of sweetness.
Bookplates

Personalize every book with a message from the heart. You may write unique notes for every book or keep each one the same. For a special touch, we will add an inspirational quote at the bottom.
Shipping

The first book will ship within a week after the order is placed. The rest of the books in the subscription will ship close to this same date every month.

If you would like to delay the start of the subscription, you may elect a later date on the checkout page.

Every time a book is shipped, you will receive an email with a tracking number. You will know exactly when every single book is received by the recipient.
FAQs

How will the recipient know the length of the subscription?

A card is included in the first book with information about the gift, including the terms of the subscription.

Can I make changes to the book selections after the subscription is ordered?

We will happily assist you swap out any books that have not yet been shipped. Please submit your request through the Contact Us form.

Do subscriptions automatically renew?

No, we never renew subscriptions or charge your card after you place your initial order. We will alert you when the subscription has ended. If you would like to continue the service, you may place another order on the website.

Can I cancel the subscription before it is over?

No, we do not allow cancelations due to the highly customized service we provide. We will, however, work with you to tweak the book selections if reading preferences change.

Can siblings share a subscription?

Absolutely! Just remember to add extra lollipops.

Are there any options instead of lollipops?

Yes. You can choose to add stickers in lieu of lollipops. Each book will come with four 2"-3" stickers that can be used to decorate the inside covers of the books, water bottles, laptops, or any other object.

What if the child already has a book in the subscription?

While we cannot support returns or exchanges, we will gladly work with you before the books are sent. For example, if you would like to swap out a particular book, just submit a request through the Contact Us page.

Does The Lollipop Book Club ship to Canada?

No, we only ship within the United States.
Share
View full details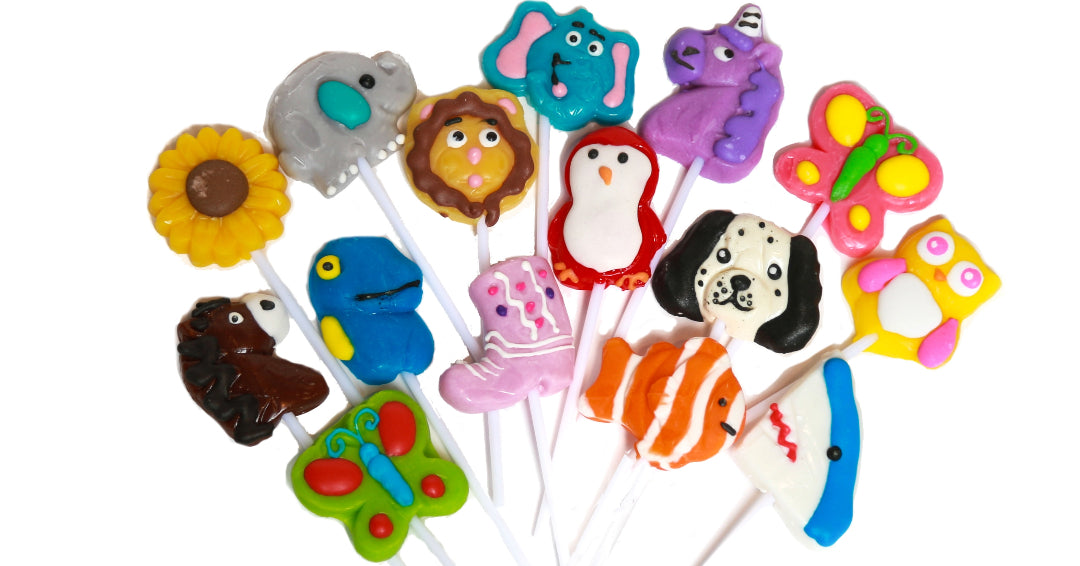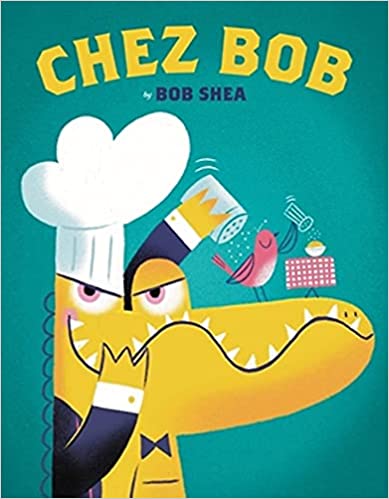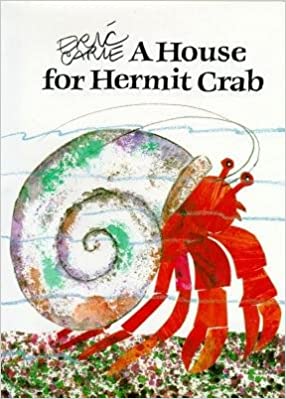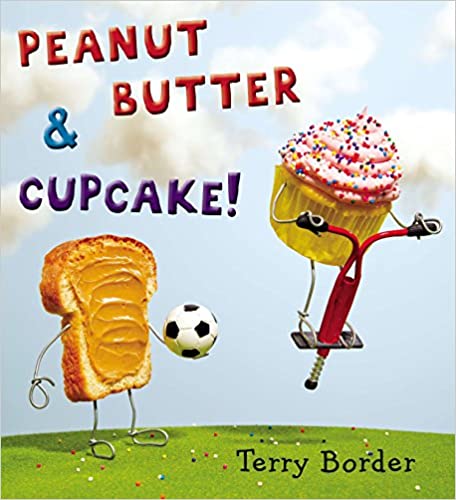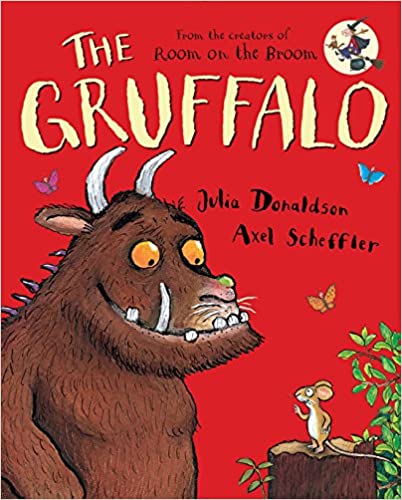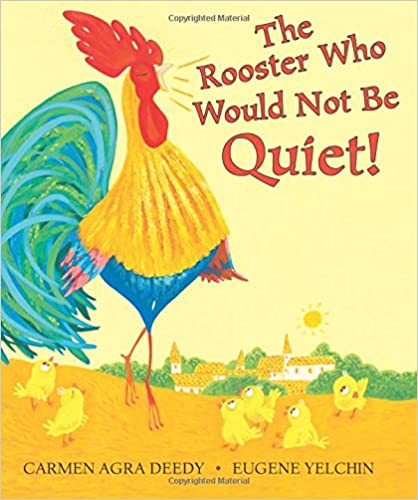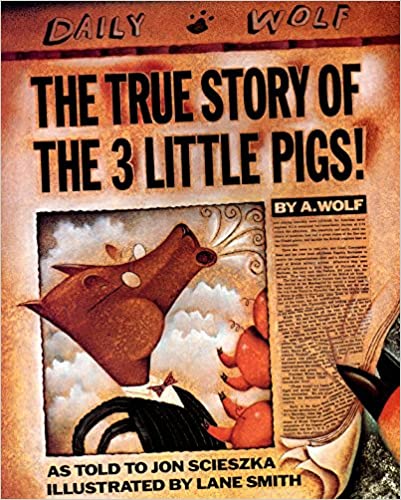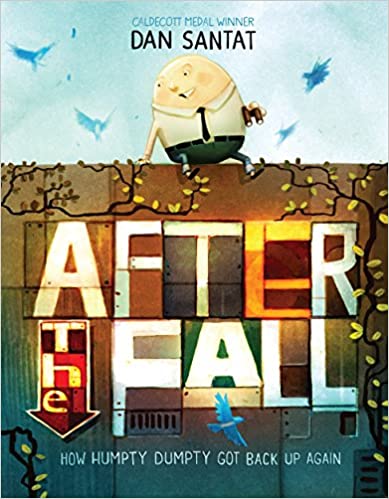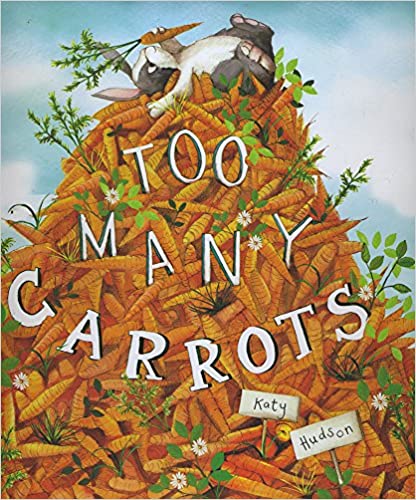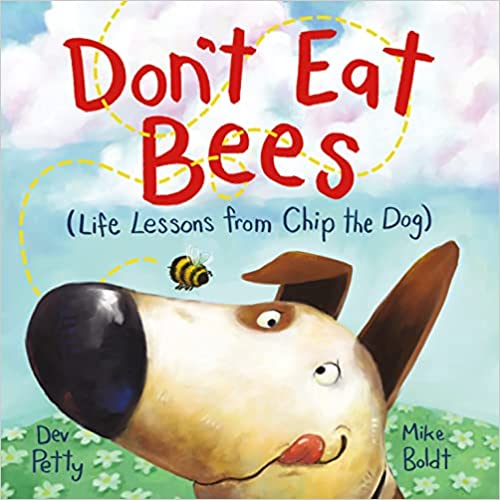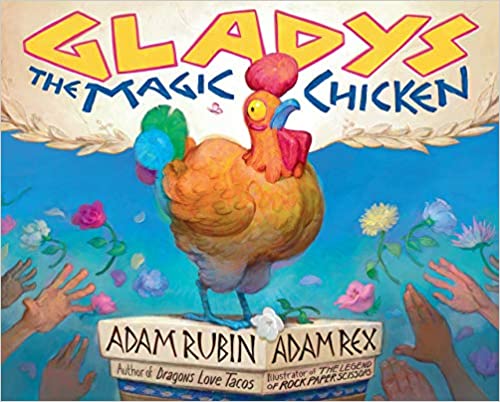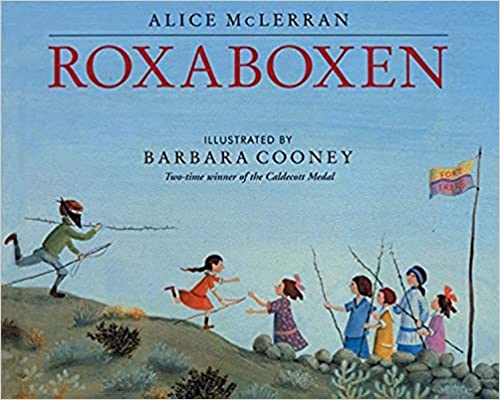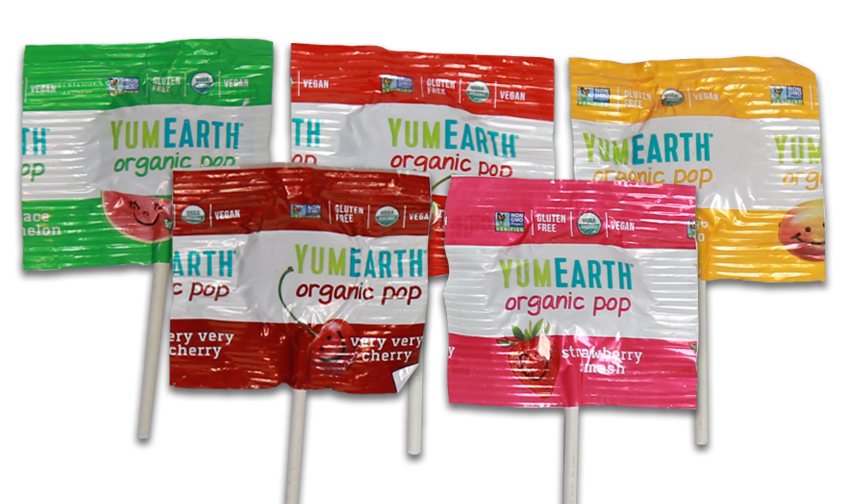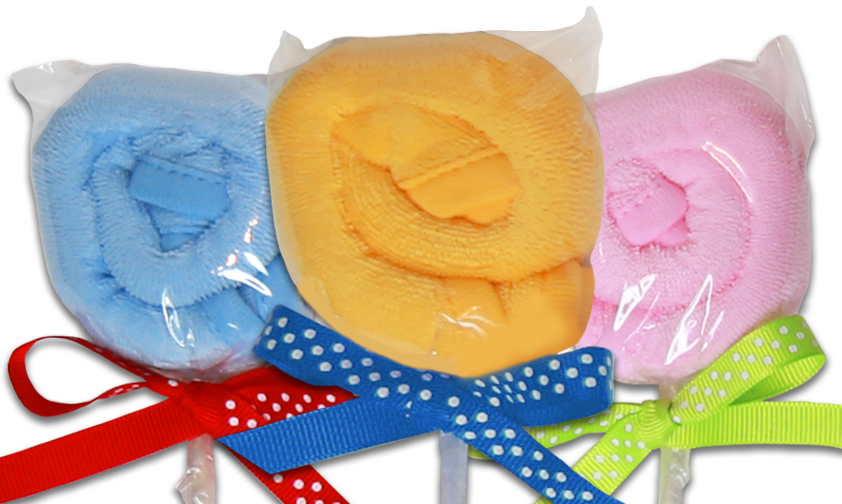 Bookplates
Write a message for each of the books. You may use the same message for all, or write a unique note fore each book.

The Lollipop Book Club will print a different quote under the gift note for every book.

The messages are printed on bookplate stickers for the child to place inside the book cover.