The Lollipop Book Club
Regular price
Sale price
324.00
Unit price
per
Sale
Sold out
Inspirational Quotes for Bookplates

After your personal note, an inspirational quote will be printed at the bottom of each bookplate.

Every month a different quote will be selected by our staff. The theme of these quotes center around reading.

Here are some examples:

"The more that you read, the more things you will know. The more that you learn, the more places you'll go." -Dr. Seuss

"Outside of a book, a dog is a man's best friend. Inside of a dog, it's too dark to read." -Groucho Marx

"There is more treasure in books than in all the pirates' loot on Treasure Island and best of all, you can enjoy these riches every day of your life." -Walt Disney

"When I say to a parent "read to a child", I don't want it to sound like medicine. I want it to sound like chocolate." -Mem Fox

"To learn to read is to light a fire; every syllable that is spelled out is a spark." -Victor Hugo, Les Miserables

"Reading is important, because if you can read, you can learn anything about everything and everything about anything." -Tomie dePaola

"A good book has no ending." -Robert Frost

"You can find magic wherever you look. Sit back and relax, all you need is a book." -Dr. Seuss

"A book is a dream that you hold in your hand." -Neil Gaiman

"You can never get a cup of tea large enough or a book long enough to suit me." -C.S. Lewis

"Never trust anyone who has not brought a book with them." -Lemony Snicket

"Good friends, good books, and a sleepy conscience: this is the ideal life." -Mark Twain
Book Descriptions

A Bad Case of Stripes: An award-winning author/illustrator presents a humorous story about the importance of being yourself. On the first day of school, Camilla discovers that she is covered from head to toe in stripes, then polka dots, and any other pattern spoken aloud. With a little help, she learns the secret of accepting her true self, in spite of her peculiar ailment. 

My Three Best Friend and Me, Zulay: Zulay and her three best friends are all in the same first grade class and study the same things, even though Zulay is blind. When their teacher asks her students what activity they want to do on Field Day, Zulay surprises everyone when she says she wants to run a race. With the help of a special aide and the support of her friends, Zulay does just that. 

Every Cowgirl Needs a Horse: In Every Cowgirl Needs a Horse, Nellie Sue does everything with a western flair. Whether it is cleaning up the animal sty (picking up her stuffed animals) or rounding up cattle (getting the neighborhood kids together for her birthday party), she does it like a true cowgirl. All she really needs is a horse. So when Dad announces at her birthday party, "I got a horse right here for you," Nellie Sue is excited. But when her horse turns out to be her first bicycle, it will take an imagination as big as Texas to help save the day.

The Mermaid: When Kiniro, a young mermaid, comes upon a gorgeous house made of seashells and coral, she is so curious that she goes inside. She's thrilled to find a just-right breakfast, pretty little chair, and, best of all, a comfy bed that rocks in the current.
 But when the Octopus family returns home, they are not happy to find that someone has been eating their food and breaking their things. Baby has the biggest shock when she finds the mermaid asleep in her bed! Luckily, shock turns to happiness when Kiniro gives her a thoughtful gift before escaping from the twenty-four arms coming her way.
Vibrant, intricate scenes of an underwater paradise transport this classic fairy tale to a magical setting inspired by the seas off the coast of Okinawa, Japan. Along with fun details that enrich the storytelling in Jan Brett's trademark borders, this visual treat will enchant readers of all ages.

Sarabella's Thinking Cap: Sarabella is always thinking—conjuring, daydreaming, and creating new worlds from her imagination.  There is so much going on in her head that it can barely be contained. But there are times when daydreaming is decidedly not a good thing—like when you're supposed to be doing multiplication tables. Luckily, Sarabella has an understanding teacher and with his encouragement She comes up with her own idea to show everyone who she is.

Marilyn's Monster: A lot of Marilyn's friends have monsters. Each one is just right for its boy or girl. Marilyn really wants a monster, too, but despite her efforts to be the kind of girl no monster could resist, hers just doesn't come.

Violet the Pilot: By the time she's two years old, Violet Van Winkle can fix nearly any appliance in the house. And by eight she's building an elaborate flying machines from scratch, mind-boggling contraptions such as the Tubbubbler, the Bicycopter, and the Wing-a-ma-jig. The kids at school tease her, but they have no idea what she's capable of. Maybe she could earn their respect by winning the blue ribbon in the upcoming Air Show. Or maybe something even better will happen, something involving her bestever invention, a Boy Scout troop in peril, and even the mayor himself! A classic underdog story full of humor and sweetness and retro pizzazz, Violet the Pilot is both endearing and adorable. It'll fly right into your heart.

Swashby and the Sea: Captain Swashby loves the sea, his oldest friend. And he loves his life by the sea just as it is: salty and sandy and serene. One day, much to Swashby's chagrin, a young girl and her granny commandeer the empty house next door. All Swashby wants is for his new neighbors to GO AWAY and take their ruckus with them.
When Swashby begins to leave notes in the sand for his noisy neighbors, however, the beach interferes with the messages that are getting across. Could it be that the captain's oldest friend, the sea, knows what Swashby needs even better than he knows himself?

The Hair of Zoe Fleefenbacher Goes to School: Zoe Fleefenbacher has one blue eye and one green eye and bright red hair that goes on...forever. Her hair has always been unruly, but now she is in first grade and according to her teacher, Ms. Trisk, "first grade has rules." It takes countless barrettes and scrunchies to finally hold Zoe's hair. But when it can help with an uncooperative science lesson, will Ms. Trisk let Zoe's hair free?

Earrings!: What will a young girl do to get her ears pierced? Will she walk the dog for a year? Yes! Will she clean her room every day for a year? Yes! Will she be nice to her brother for a year? YES! Well, maybe for six months.

A Chair For My Mother: Vera Williams tells of a young girl who, along with her waitress mother, saves coins in a big jar in hopes that they can someday buy a new chair for their apartment, the kind of chair her mother deserves after being on her feet all day in the Blue Tile Diner. Into the jar also goes the money Grandma saves whenever she gets a bargain at the market. There hasn't been a comfortable place to sit in the apartment since a fire in their previous apartment burned everything to "charcoal and ashes." Friends and neighbors brought furniture to their new apartment downstairs, but no one brought anything big or soft or comfortable. Finally the jar is full, the coins are rolled, and in the book's crowning moment, mother, daughter, and Grandma search four different furniture stores, and after carefully trying several chairs, like Goldilocks, they find the chair they've been dreaming of at last. Vera Williams enhances this story about family, community, and the power of working together toward a common goal with her signature folk art-inspired paintings.

The Princess and the Pony: Princess Pinecone would like a real war horse for her birthday, but instead gets a plump, cute pony--but sometimes cuteness can be a kind of weapon, especially in a fight with dodgeballs and spitballs and hairballs and squareballs.
Lollipops

Washcloth Lollipops: A great option for babies and kids who stay away from candy. Each washcloth is made of a soft cotton/polyester blend. Perfect for bath time! (Not available for chapter books.)

Little Lollipops: These little treats include a wide variety of cute animals and fun objects.  Rainbows, unicorns, fish, elephants, tigers, trains, dinosaurs, and fire engines are just some examples. Each one is about 2 inches in diameter.

Organic Lollipops: YumEarth Organic lollipops are the perfect solution for a child with allergies. Certified organic with no chemical dies and 100% natural colors and flavors. Made with real fruit extracts, 100% vegan, allergen-free, GMO-free, soy-free, nut-free, gluten-free, wheat-free and dairy-free. Lots of delicious flavors include grape, strawberry, mango, blueberry, sour apple, pomegranate, cherry and watermelon.

Big Lollipops: Our large lollipops guarantee big smiles when matched with great books! They are handcrafted and (almost) too cute to lick! Some themes include caterpillars, butterflies, dogs, cats, dragons, flowers, baseballs, ladybugs, birthday cakes and so much more. Each lollipop is at least 3 inches of sweetness.
Bookplates

Personalize every book with a message from the heart. You may write unique notes for every book or keep each one the same. For a special touch, we will add an inspirational quote at the bottom.
Shipping

The first book will ship within a week after the order is placed. The rest of the books in the subscription will ship close to this same date every month.

If you would like to delay the start of the subscription, you may elect a later date on the checkout page.

Every time a book is shipped, you will receive an email with a tracking number. You will know exactly when every single book is received by the recipient.
FAQs

How will the recipient know the length of the subscription?

A card is included in the first book with information about the gift, including the terms of the subscription.

Can I make changes to the book selections after the subscription is ordered?

We will happily assist you swap out any books that have not yet been shipped. Please submit your request through the Contact Us form.

Do subscriptions automatically renew?

No, we never renew subscriptions or charge your card after you place your initial order. We will alert you when the subscription has ended. If you would like to continue the service, you may place another order on the website.

Can I cancel the subscription before it is over?

No, we do not allow cancelations due to the highly customized service we provide. We will, however, work with you to tweak the book selections if reading preferences change.

Can siblings share a subscription?

Absolutely! Just remember to add extra lollipops.

Are there any options instead of lollipops?

Yes. You can choose to add stickers in lieu of lollipops. Each book will come with four 2"-3" stickers that can be used to decorate the inside covers of the books, water bottles, laptops, or any other object.

What if the child already has a book in the subscription?

While we cannot support returns or exchanges, we will gladly work with you before the books are sent. For example, if you would like to swap out a particular book, just submit a request through the Contact Us page.

Does The Lollipop Book Club ship to Canada?

No, we only ship within the United States.
Share
View full details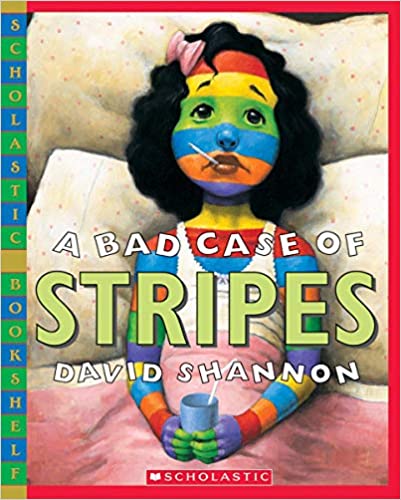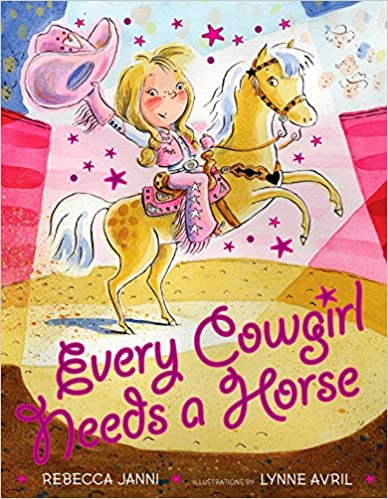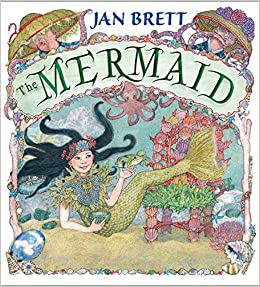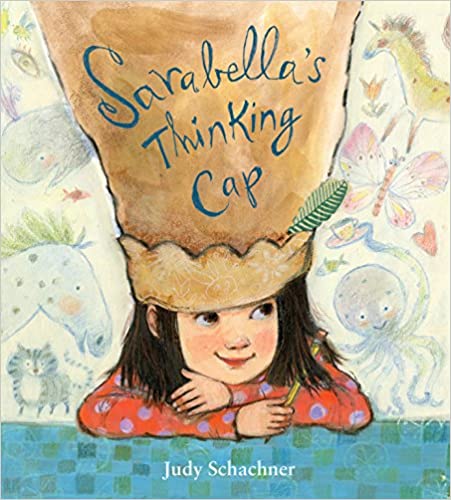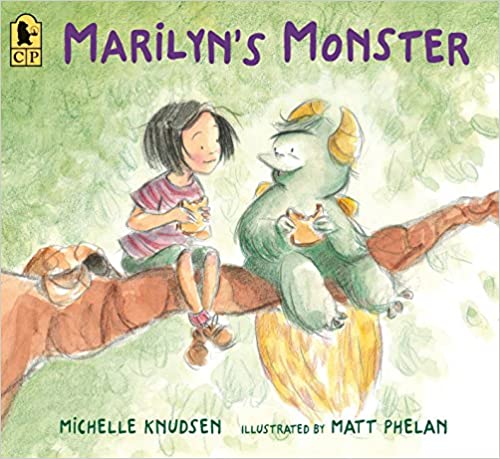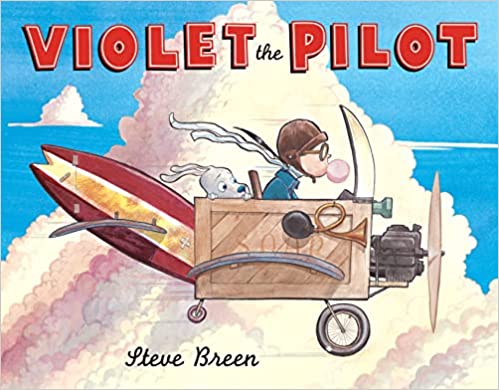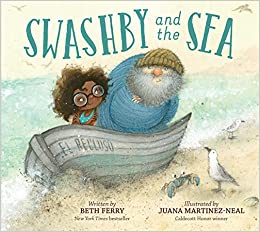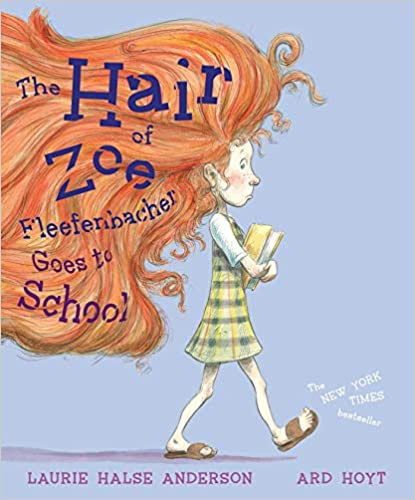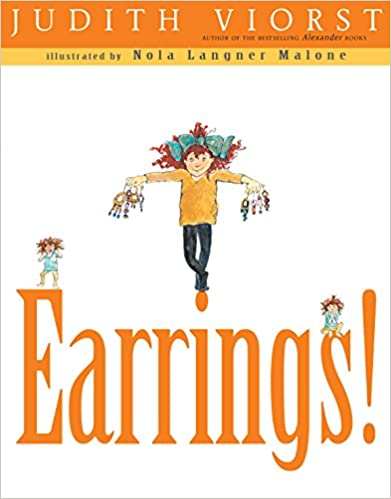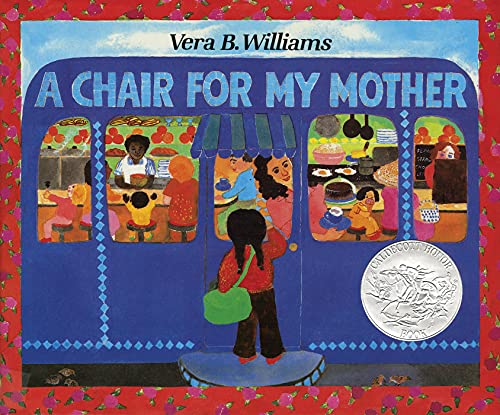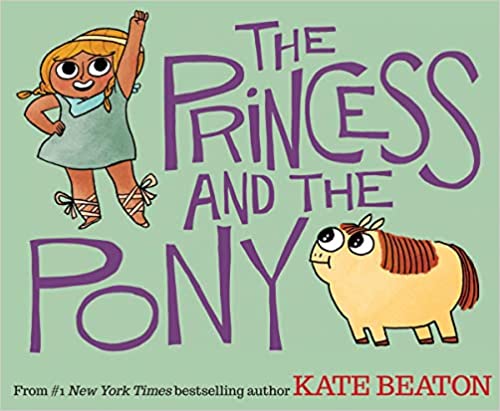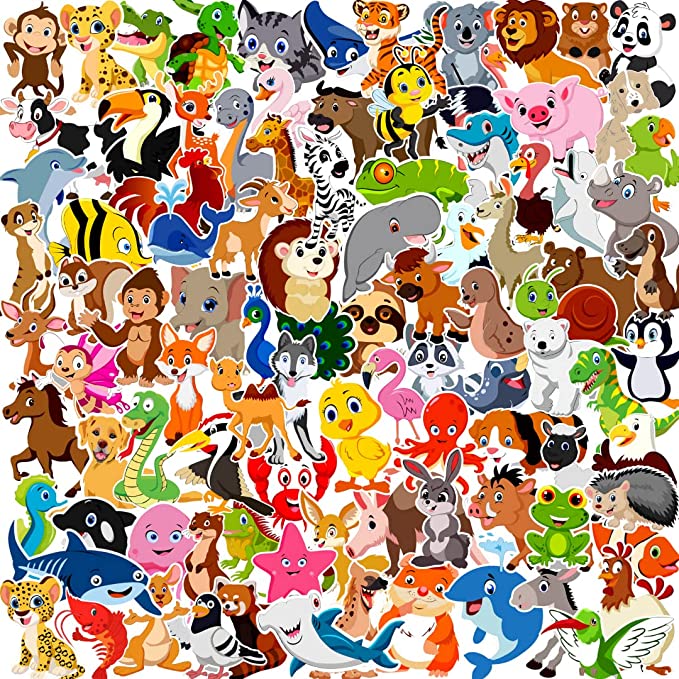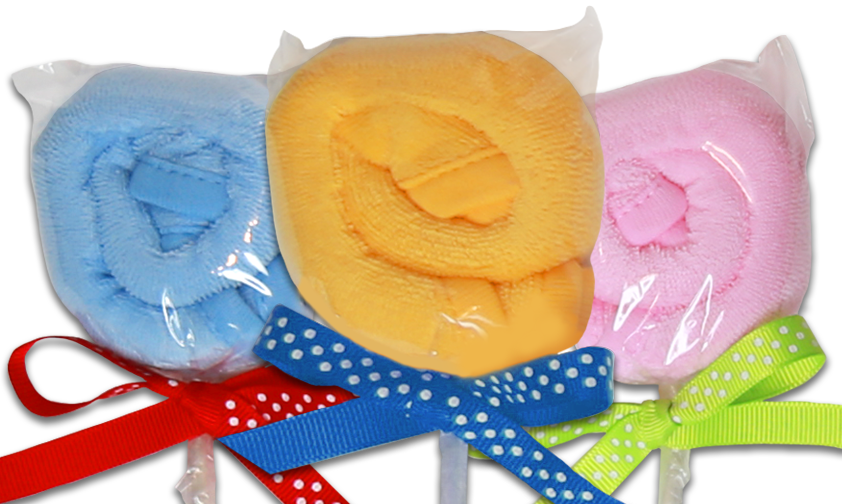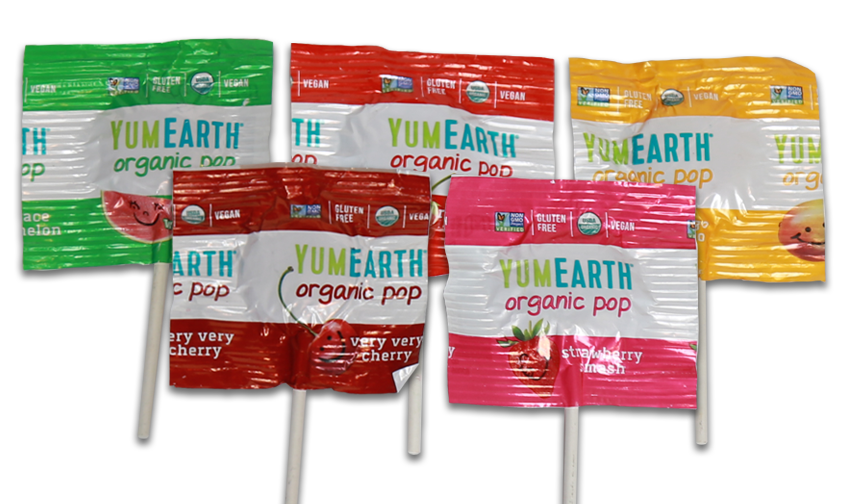 Bookplates
Write a message for each of the books. You may use the same message for all, or write a unique note fore each book.

The Lollipop Book Club will print a different quote under the gift note for every book.

The messages are printed on bookplate stickers for the child to place inside the book cover.